Home
›
brands
›
volkl
›
skis
›
volkl deacon 80 skis with lowride xl 13 fr demo gw bindings 20/21 mens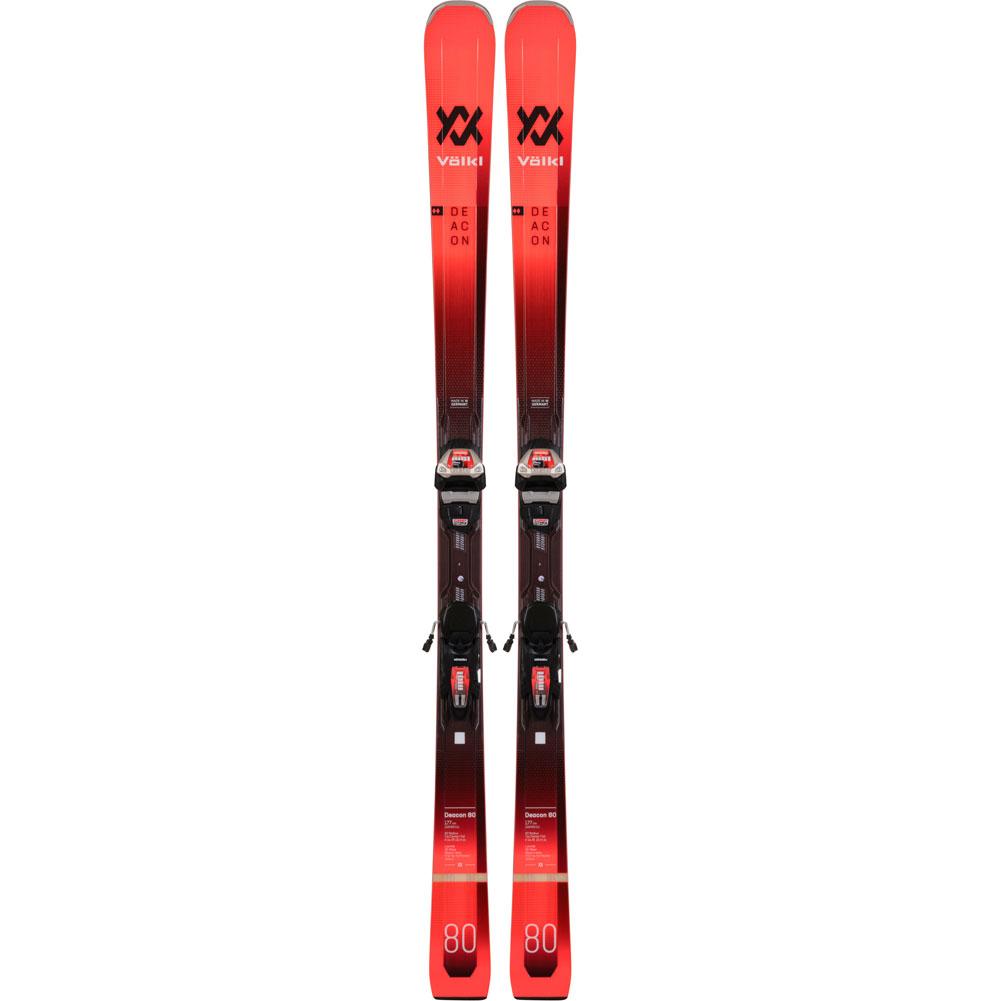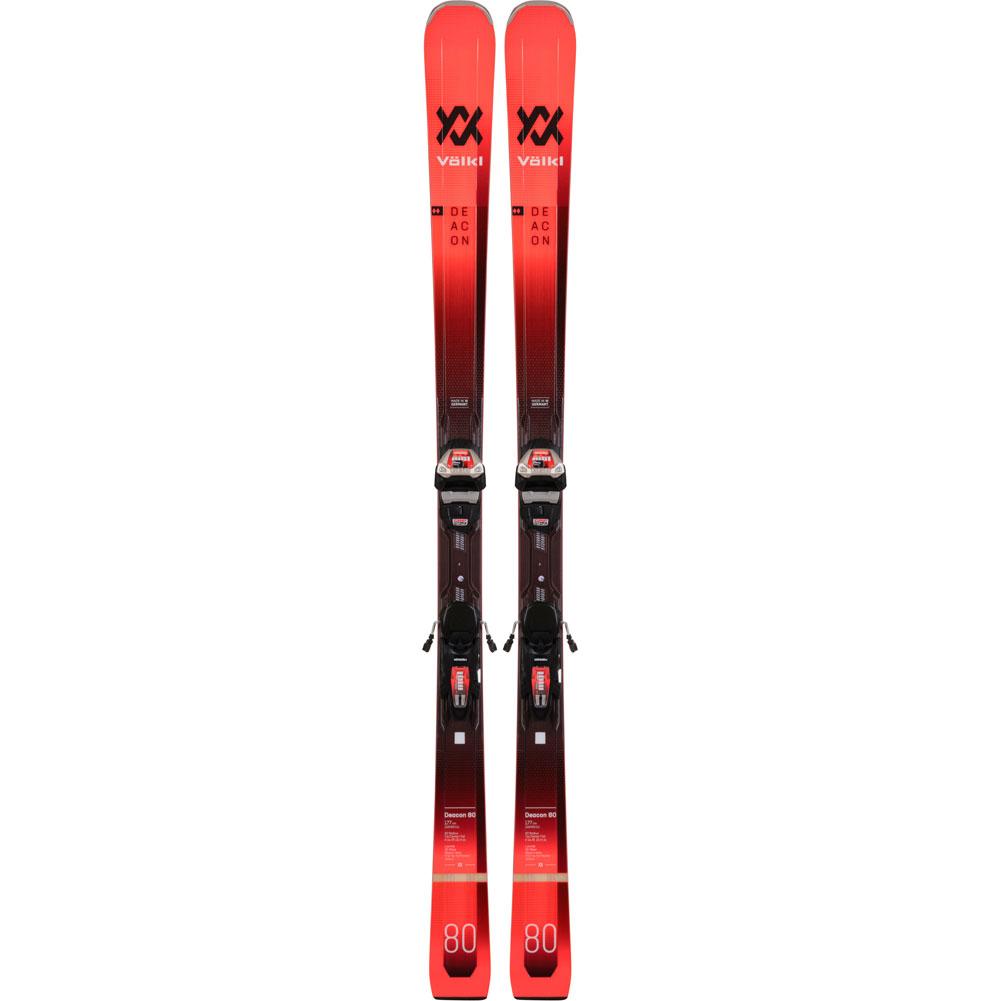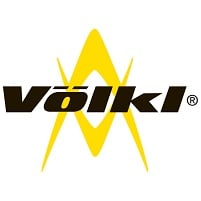 VOLKL
Volkl Deacon 80 Skis with Lowride XL 13 FR Demo GW Bindings 20/21 Mens
Item#: 120231.001
Availability : In-Stock
With 3D.Ridge construction predestined for ALL kinds of slopes.
If you don't want to compromise choosing the right slopes, if you want to be on top of your game in every snow condition, you need to take a closer look at the Deacon 80 with XTD tip & tail rocker. Built with 3D.Ridge and a 3D.Glass sheathing this ski features Völkl's 3D radius sidecut technology to make you feel at home anywhere you ski. It lifts the carving performance of the ski into another dimension.
The new LowRide XL binding with GripWalk compatibility offers an extra low standheight for a super direct feel and power transfer.
Volkl Deacon 80 Skis with Lowride XL 13 FR Demo GW Bindings 20/21 Mens Features:
ROCKER: XTD Tip & Tail Rocker
CORE: 3D Full Sensor Woodcore, Poplar/Beech
BASE: P-Tex 2100
RECOMMENDED BINDING: Lowride XL 13 FR Demo GW
SKIING LEVEL: Advanced
TECHNOLOGIES:
3D.GLASS: Völkl's development to furthermore improve overall ski performance and stability even in critical snow conditions. Compared to classic glass constructions the three-dimensional and multiple-folded glass layers in the tip and in the tail area result in an increased edge grip and a more vivid rebound behavior in turns.
3 RADIUS SIDECUT: Three radii in one ski for maximum turning & speed versatility in all mountain skiing.
3D.RIDGE: Central Woodcore Ridge with superslim wings to significantly reduce weight and swing weight and keep the stability where necessary.
Our 3D.Ridge technology - is probably the most extreme and effective construction technique that currently exists. It has become a symbol of VÖLKL lightweight construction. The distinctive characteristic of this technology is a raised central ridge that sharply levels out towards the edges, both in front of and behind the binding. This reduces the inertial mass around the fulcrum to a minimum and significantly enhances the agility of the ski. At the same time, the center ridge allows for a precise dimensioning of the hardness distribution, which leads to an especially harmonious flex on the ski. Despite the weight savings, the 3D.Ridge ensures that there are no compromises in the ski's durability and elasticity.
POWERED BY STEEL: A steel layer in the ski provides very good durability, controlled flex and smooth skiing in faster speeds.
FULL SIDEWALL: Direct and strong power transmission with full length sidewalls.
CHARACTER:
HARD SNOW PERFORMANCE: 5/10
ALL CONDITIONS PERFORMANCE: 10/10
LONG TURN DYNAMICS: 8/10
SHORT TURN AGILITY: 8/10
SKIER LEVEL: 8/10
POWDER PERFORMANCE: 1/10
Turn Radius By Size
LENGTH
RADIUS
SIDECUT
WEIGHT WITH/WITHOUT BINDING
162
(Tall) 17, (Center-Main) 12, (Tip) 20
128_80_111
1782 g/2816 g
167
(R1) 18, (R2) 13, (R3) 21
128_80_111
1831 g/2865 g
172
(R1) 19, (R2) 14, (R3) 23
128_80_111
1920 g/2954 g
177
(R1) 21, (R2) 15 (R3) 24
128_80_111
2000 g/3934 g
182
(R1) 22, (R2) 15, (R3) 26
128_80_111
2056 g/3090 g

Sign up to Our Newsletter