Home
›
›
›
›
›
›
volkl deacon 76 skis with rmotion3 12 gw bindings men's 2023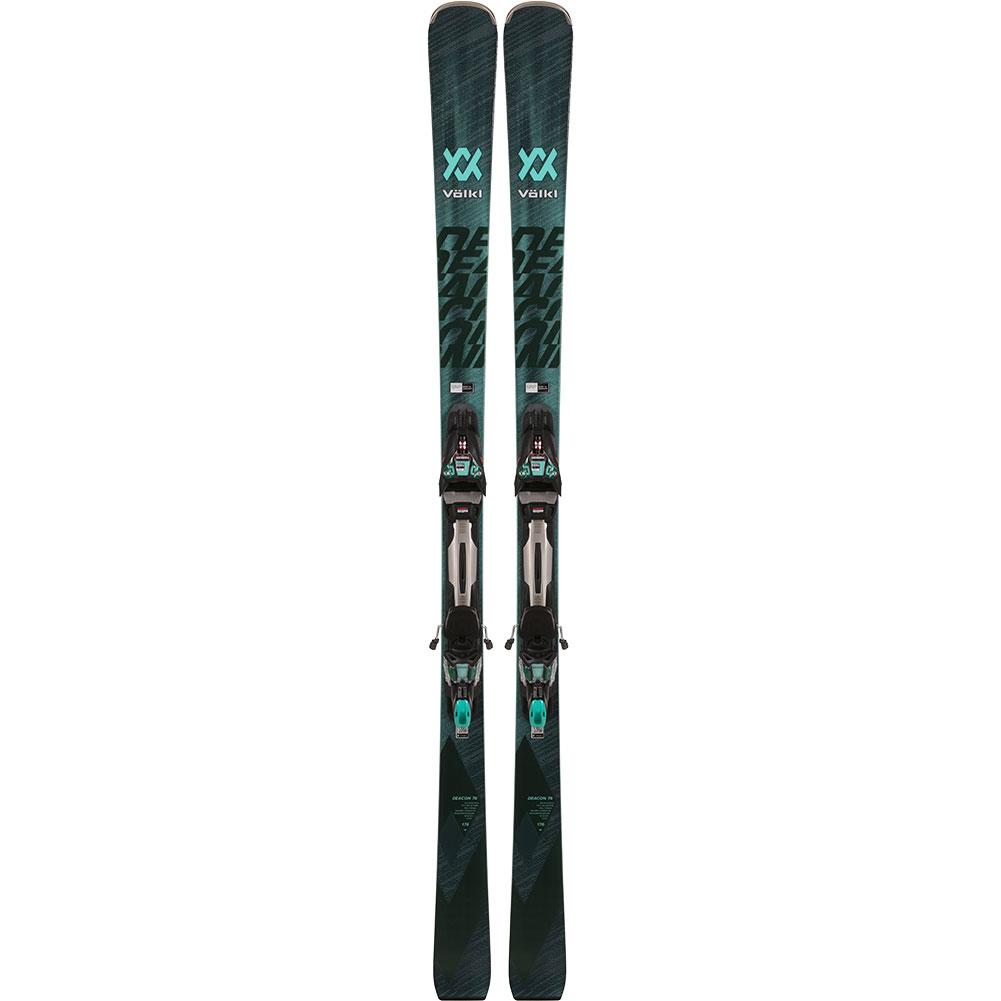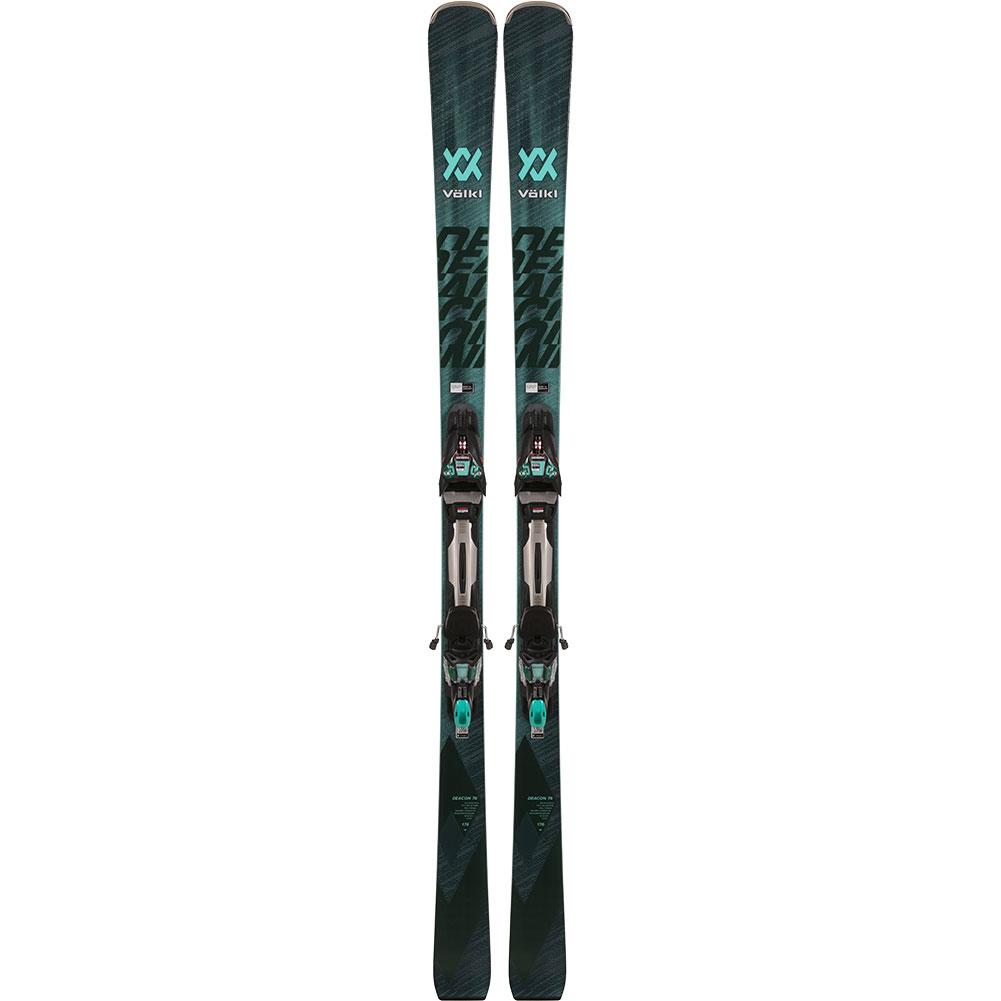 Volkl Deacon 76 Skis with rMotion3 12 GW Bindings Men's 2023
Item#: 122121.202
Availability : In-Stock
Carve a long turn and you'll see: the Deacon is born for this.
You could say that the term "all-mountain" was coined just for the Deacon. Long, medium or short turns, cruising or skiing at the limits of speed, soft slopes or hard – if you're ambitious about performance, look no further. The Deacon 76 certainly can handle tight radii, but if you want to switch between wide, super-clean racing lines and fast, sporty carving, you definitely need to try this ski. Long turns taken on the edge all the way are pure pleasure with the Deacon 76. And as of now, the Deacon 76, thoroughly redesigned and sporting strong colours, will not go unnoticed on the slopes.
With its new geometry, widened shovel and shortened tip and tail rocker, this powerhouse can conquer turns of any radius. Its versatility is magnified by Tailored Carbon Tips. Carbon fibres applied using Völkl's exclusive Tailored Fibre Placement (TFP) process allow our engineers to influence curve behaviour with great accuracy. The strength and alignment of the fibres define the force you need to apply and the energy that builds up where it's needed. Agile shovel reaction is a feature of special note. This means that as soon as you initiate a turn, the ski begins to steer in a measured and controlled manner, depending on how the edges are employed. This construction also allows means less weight without any loss of stability. Last but not least, TFP allows our designers to tailor every length to the requirements of each target group.
The whole Deacon range is made with 3D.Glass at the front and rear areas, while the ski is built around our renowned multilayer wood core featuring a mix of poplar and beech. Two full layers of Titanal give the ski its familiar vigour. The Deacon 76's ride is also augmented by the new R-Motion 3 GW binding. A shortened plate combined with a wider hole pattern delivers stronger, more direct power transmission and helps you switch edges quicker. The real highlight, however, is that the two rear screws are no longer fixed, allowing the binding to slide freely. With improved edge grip, the ski moves harmoniously through the entire line of the bend without being blocked, and significantly less overall force is needed.
Volkl Deacon 76 Skis with rMotion3 12 GW Bindings Men's 2023 Features & Specifications:
ROCKER: Tip & Tail Rocker
CORE: Multilayer Woodcore, Poplar/Beech 33/67
Base: P-Tex 4504
RECOMMENDED BINDING: rMotion 3 12 GW
SKIING LEVEL: Advanced, Professional
Volkl Deacon 76 Skis with rMotion3 12 GW Bindings Men's 2023 Size chart
LENGTH
RADIUS
SIDECUT
WEIGHT


WITHOUT BINDING




WITH BINDING

171
16.5
124_76_104
176
17.6
124_76_104
3280 g
176
18.7
124_76_104
Sign up to Our Newsletter