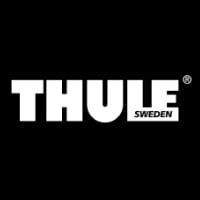 THULE USA
Thule Traverse Fit Kit
Item#: KIT1425
Availability : In-Stock
Thule Traverse Fit Kit is designed to integrate with the Thule Traverse foot, creating a multi-purpose roof rack base system for your specific vehicle. The unique fit that Fit Kit provides is the most solid and secure base rack possible. Thule Traverse Fit Kit Designed to provide a secure fit for your specific vehicle. EasyClick(tm) bracket attaches to foot without tools or fasteners. Requires the Thule 480 Traverse Feet and Thule Load Bars.
Thule Traverse Fit Kit Features:
Package Contents: 4 clips, 4 pads, and specific vehicle instructions.
Please check the Thule Fit Guide for your vehicle's specific Fit Kit.
Note: Traverse Fit Kits are not backwards compatible with 400XT feet.
Sign up to Our Newsletter