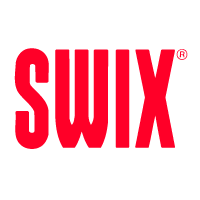 SWIX
Swix Dual Sided Pocket Stone
Item#: T0240
Availability : In-Stock
Diamond Files offer the special option of having the cutting ability of a file and the deburring and polishing ability of a stone all in one tool. The Diamond Files are perfect to carry in the pocket for quick removal of the fine burrs created on the edge when ski or riding on aggressive man-made snow. Swix Diamond stones have taken the technology one step further. The diamond fabric has been adhered to the flat, true aluminum piece to assure that there is no pressure rollover when sharpening side and base bevels. This special diamond cluster pattern will last longer than conventional diamond strips. The configuration in conjunction with a polishing agent will help in moving the excess material from the edge to leave a clean, smooth mirror finish.
Swix Dual Sided Pocket Stone Features:
Dual sided stone, fine and coarse in the same tool.
Best use for efficiency after a ski comes out of the stone grinding machine, and for removal of rock damages spots on the edge before filing.
A back shop work horse, heavy durable and long lasting.
Sign up to Our Newsletter