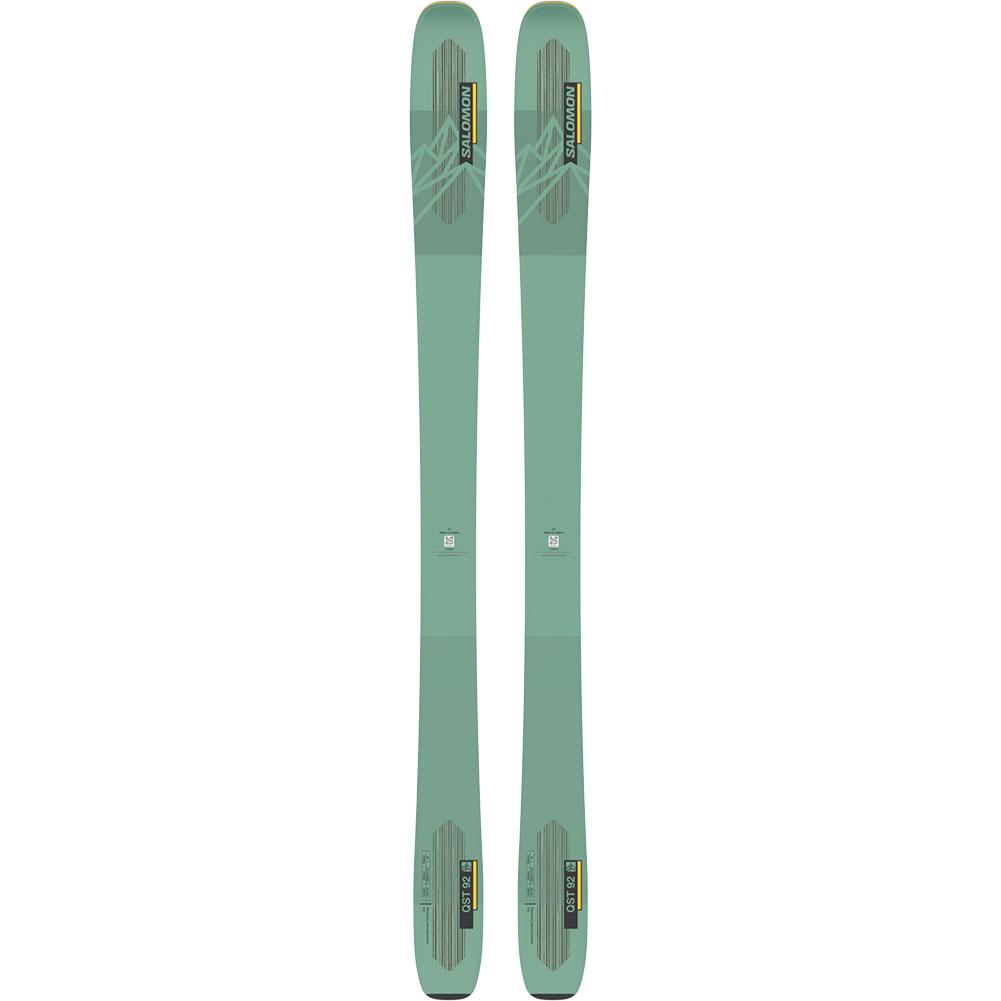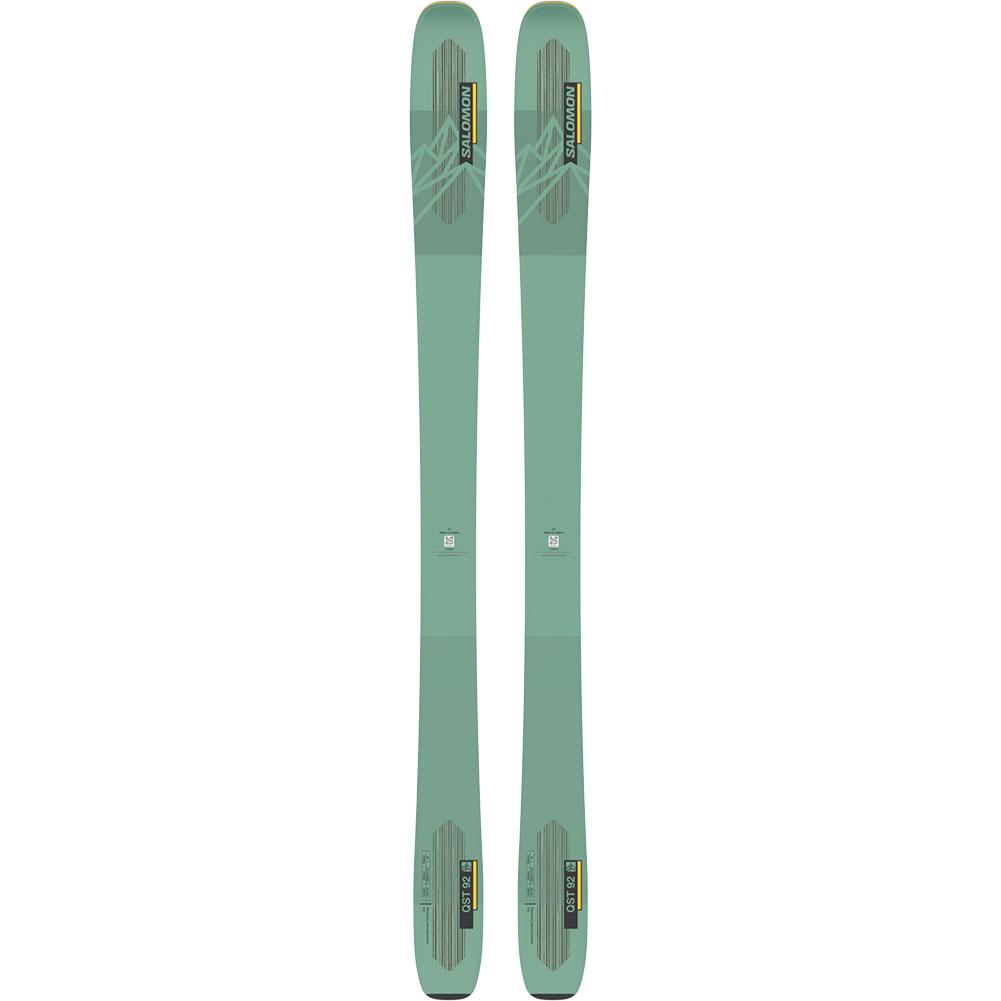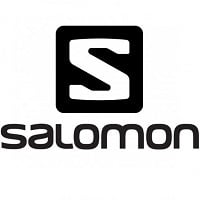 SALOMON
Salomon N QST 92 Skis Men's 2023
Item#: L41636800
Availability : In-Stock
Versatile, strong, and spirited. Sound like you? We've redesigned the QST 92 to compliment you, the modern freerider. A new profile boasts a responsive, yet supple ride, while the lightweight 92mm waist and freeride shape are perfect for cruising the bumps or exploring the side country. Where will you take the new QST 92?
Alpine terrain: ALL MOUNTAIN | FREERIDE
Level of practice: INTERMEDIATE
BENEFITS:
Versatility & Agility
A redesigned, longer rocker profile and modern shape create a ski strong enough for groomers, while light enough to take on backcountry missions.
Edge Grip
Double sidewalls underfoot coupled with a CFX carbon backbone offer skiers the strong edge hold required for early morning groomers and shadowy, icy afternoons.
Power & Stability
A poppy tail and traditional camber profile accentuate the ski's new shape, adding power at the end of a turn for balanced carves and quick mogul work.
Ski length (cm): 160, 184, 176, 152, 168
Weight: 1560 g
Salomon N QST 92 Skis Men's 2023 Features & Specifications:
Full Poplar Woodcore: A full Woodcore construction maximizes liveliness, stability and ski-to-snow contact while filtering vibrations.
C/FX: C/FX is a fiber layer consisting of Carbon and Flax woven together. It combines the strength, stability, minimal weight of carbon with the increased level of dampening of the flax.
Full Sandwich Sidewalls: Full Sandwich Sidewalls guarantees stability and precision, it enhances performance by providing good edge grip and smooth ski-to-snow contact.
Ti Binding Reinforcement: A titanal insert edge-to-edge underfoot, running throughout the ski, for maximal power and increased hard snow edging.
Tail Protector: Increased ski longevity: keeping skis visually attractive even after intense use.
Topsheet: Glossy
Contents of pack: Skis only
Norm: Adult
Salomon N QST 92 Skis Men's 2023 Size chart

| Ski Model | Beginner | Intermediate | Advanced | Expert |
| --- | --- | --- | --- | --- |
| QST 118 | [-1.97,+1.97] | [0,+3.94] | [+1.97,+5.91] | [+3.94,+5.91] |
| QST 106 | [-1.97,+1.97] | [0,+3.94] | [+1.97,+5.91] | [+3.94,+5.91] |
| QST 99 | [-1.97,+1.97] | [-1.97,+1.97] | [0,+3.94] | [+1.97, +5.91] |
| QST 92 | [-1.97,+1.97] | [-1.97,+1.97] | [0,+3.94] | [+1.97, +5.91] |
| QST 85 | [-1.97,0] | [-1.97,+1.97] | [0,+3.94] | [0,+3.94] |
| QST STELLA 106 | [-3.94,0] | [-1.97,+1.97] | [0,+3.94] | [+1.97, +5.91] |
| QST LUMEN 99 | [-3.94,0] | [-1.97,+1.97] | [0,+3.94] | [0,+3.94] |
| QST LUX 92 | [-3.94,0] | [-1.97,+1.97] | [0,+3.94] | [0,+3.94] |
| QST MYRIAD 85 | [-3.94,0] | [-1.97,+1.97] | [-1.97,+1.97] | [+1.97, +5.91] |
| QST RIPPER | [-3.94,0] | [-1.97,0] | [-1.97,0] | [-1.97,+1.97] |
| QST MAX Jr M | [-5.91, -3.94] | [-5.91, -1.97] | [-1.97,0] | [-1.97,+1.97] |
| QST MAX Jr S | [-5.91, -3.94] | [-5.91, -1.97] | [-5.91, -1.97] | |
| QST MAX Jr XS | [-5.91, -3.94] | [-5.91, -3.94] | | |
| QST LUX Jr M | [-5.91, -3.94] | [-5.91, -1.97] | [-1.97,0] | [-1.97,+1.97] |
| QST LUX Jr S | [-5.91, -3.94] | [-5.91, -1.97] | [-5.91, -1.97] | |
| QST LUX Jr XS | [-5.91, -3.94] | [-5.91, -3.94] | | |
| L T1 Jr XS + C5 GW J75 | [-5.91, -3.94] | [-5.91, -3.94] | | |
Sign up to Our Newsletter