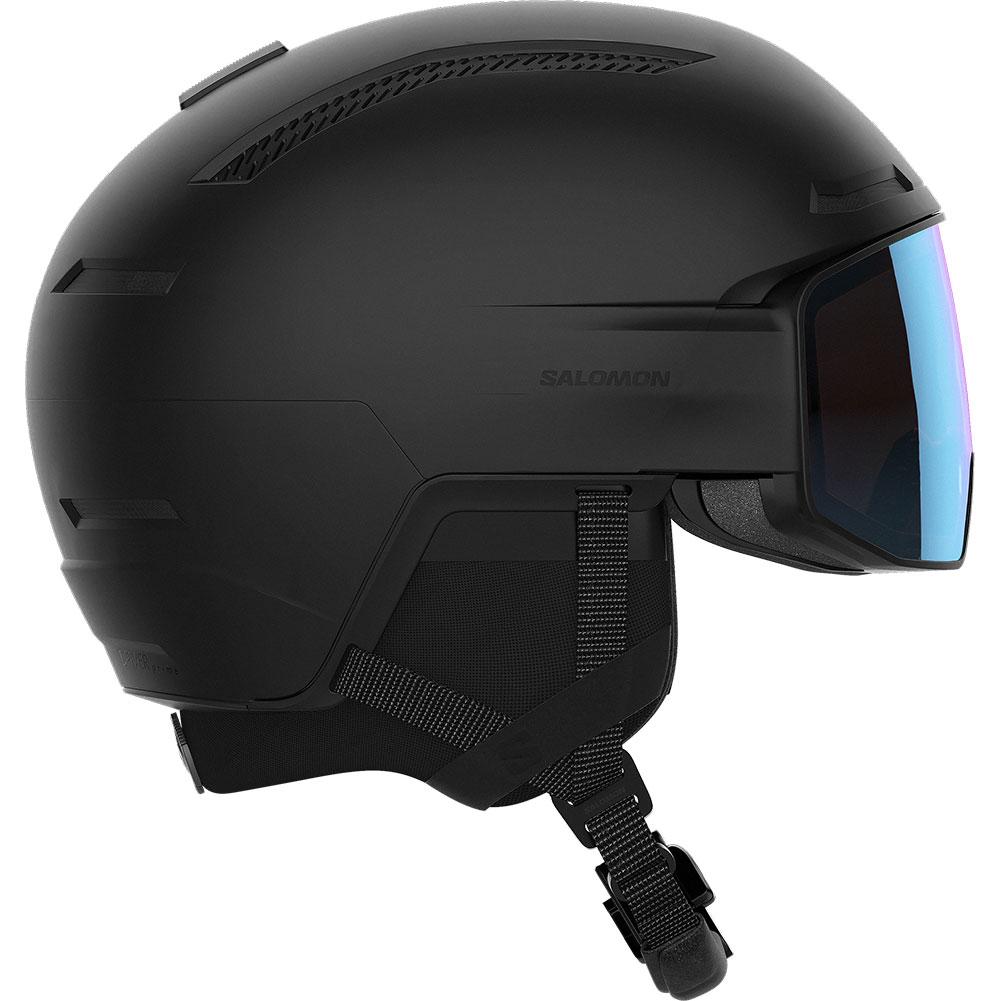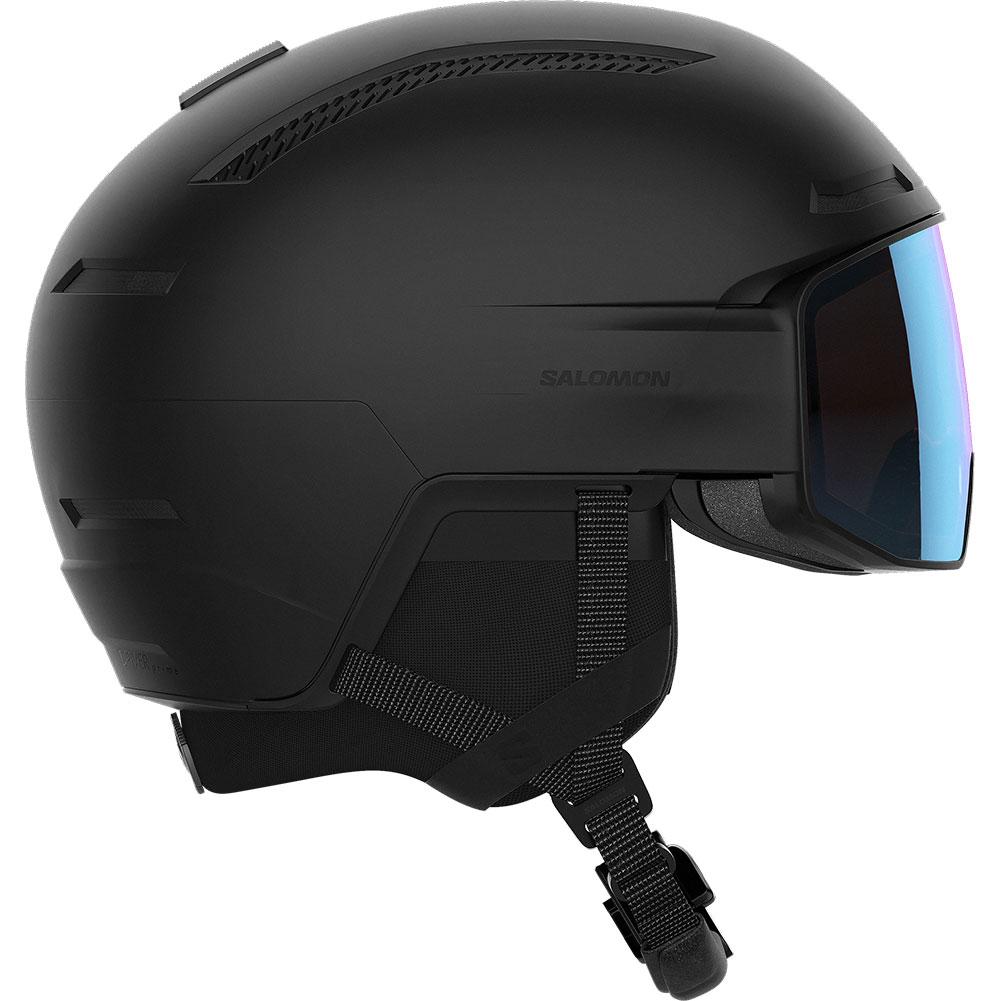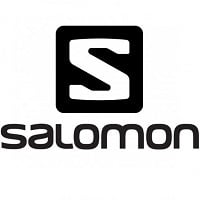 SALOMON
Salomon Driver Prime Sigma Photo MIPS Helmet 2023
Item#: LI3396
Availability : In-Stock
Salomon's Driver Prime Sigma Photo Mips outlines the standard for the future by blurring the lines between visor helmets and standard helmet-goggles sets. The flawlessly integrated Sigma Photochromic magnetic visor offers amplified color contrast in all weather, while the premium fit and safety features will keep you comfortable and safe all day.
Lightness: REGULAR
Ventilation: MEDIUM
BENEFITS:
Enhanced visibility
The SIGMA™ PHOTO magnetic lens adjusts its brightness to the conditions to intensify color contrast, is easy to switch, and fits perfectly even when worn over optical glasses.
Outstanding protection
Top-end impact protection technologies MIPS, Smart Safety 360 ° and EPS4D, are combined to deliver you the best-available protection from vertical and oblique shocks.
Prime comfort
The BOA® Fit System, MaxFit construction and 100% merino liner offer instant comfort and fit, while the Fidlock® buckle ensures single-handed, fuss-free secure fastening.
Salomon Driver Prime Sigma Photo MIPS Helmet 2023 Features & Specifications:
Magnetic lens-changing system: Switching visors is super-intuitive and easy – strong magnets keep your visor safely in place but make it easy to take it off and clip on the replacement one.
Photochromic technology: The photochromic lens responds to changing light conditions by dynamically adjusting the level of tint from lighter to darker.
Motion shield advanced: Inspired by the motion and positioning of traditional goggles, the Motion shield advanced system helps smoothly move your visor up and down.
Removable visor: Remove and change your visor depending on weather conditions.
Hybrid construction: This hybrid helmet construction pairs an injected ABS upper shell and a lightweight in-mold lower shell to allow extra ventilation and Airflow Concept integration.
EPS4D: Salomon's patented EPS4D technology maximizes energy absorption and protects from oblique and vertical shocks.
MIPS: The MIPS Brain Protection System reduces the force of angled impacts, while the EPS4D offers superior shock absorption, offering the best all-around protection of your head.
Smart Safety 360: Salomon's SMART safety 360 concept now combines EPS4D with all-round EPP, to offer first-class impact absorption and protection to your whole head.
FIDLOCK: FIDLOCK is a quick and secure fastening system that combines the security of a mechanical lock with the intuitiveness of a magnetic buckle, making getting ready easier than ever.
MaxFit Construction: This completely redesigned V-shaped ear pad construction immediately ensures a perfectly snug and comfortable instant fit.
BOA® Fit System: With the BOA® Fit System you push and turn the dial to tighten the fit, push it to release the tightness and always enjoy full control of how your helmet fits all-around your head.
Active ventilation: Allows you to modify the airflow and heat exhaust.
Merino wool: Merino wool is breathable, therefore remaining soft and comfortable for your head.
Removable/washable: For better hygiene: an easy to remove, 100% washable liner.
SIGMA Technology: SIGMA is Salomon's Innovative Lens Solution that impressively amplifies color contrast on snow, enabling the eye to instantly read terrain variations in a wider range of light.
100% UV cut: All Salomon lenses filter 100% of the sun's UV rays, for complete eye protection.
Ski standard CE-EN 1077: Certified organizations which are accredited to test and certify products to European (CE) safety norms. This product is certified for skiing.
Magnetic buckle: Easy to close magnetic buckle that eliminates skin pinching when closing. Ideal for junior helmets.
Weight: 750 g
Fit: Oval
Helmet Visor: Yes
Prescription glasses compatibility: Yes
Safety Technology: MIPS
Weather Condition: Photochromic - All Weather
Salomon Driver Prime Sigma Photo MIPS Helmet 2023 Size chart

| Order size | HEAD (INCH) |
| --- | --- |
| S | 21-22 |
| M | 22-23 |
| L | 23-24 |
| XL | 24-25 |
Sign up to Our Newsletter