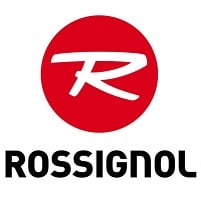 ROSSIGNOL
Rossignol Premium Extendable 2 Pair Padded Wheeled Ski Bag
Item#: RKIB302
Availability : Out of Stock
Once you travel with a wheeled ski bag, you'll never go without. Our Premium Wheeled Ski Bag holds two pairs of alpine skis for extended travel. It's padded for impact coverage, and the roll-top design lets you adjust the size to meet the length of your skis up to 210cm. The wheeled design makes for smooth traveling in airports or to and from the hotel. An external pocket secures wax or a small tool for easy access.
Rossignol Premium Extendable 2 Pair Padded Wheeled Ski Bag Features & Specifications:
Adjustable Length: Roll-top design lets you fit the bag to your skis
Easy Transit: Rugged, built-in wheels make for smooth travel
Heavy-Duty Durability: Durable 600 denier build is coated for waterproof protection
Product:
Capacity:

Dimensions: L1700-2100*W360*220mm
Number of pair(s): 2

Materials:

External fabrics: Polyester 600D
Internal fabrics: Waterproof Polyethylene

Advantages:

Opening: Horizontal
Carrying system: Shoulder Strap + Rolled Top Handle
Resistant lining: Padded Lining
Others: Compression Strap
Adjustable size: ROLL UP SYSTEM

Storage:
TECHNOLOGIES:

EXTENDABLE ROLL ON SYSTEM: Roll Up the edge of your ski bags to easily adjust size. Then the thanks to the Top Handle Strap, you could easily carrying your bag !
WATER RESISTANT: Our WATER RESITANT products are coated with a deperlent treatment to increase moistur management.
WHEELED BAG: Rolling luggage for easy and unexhausting carryingt.
Sign up to Our Newsletter