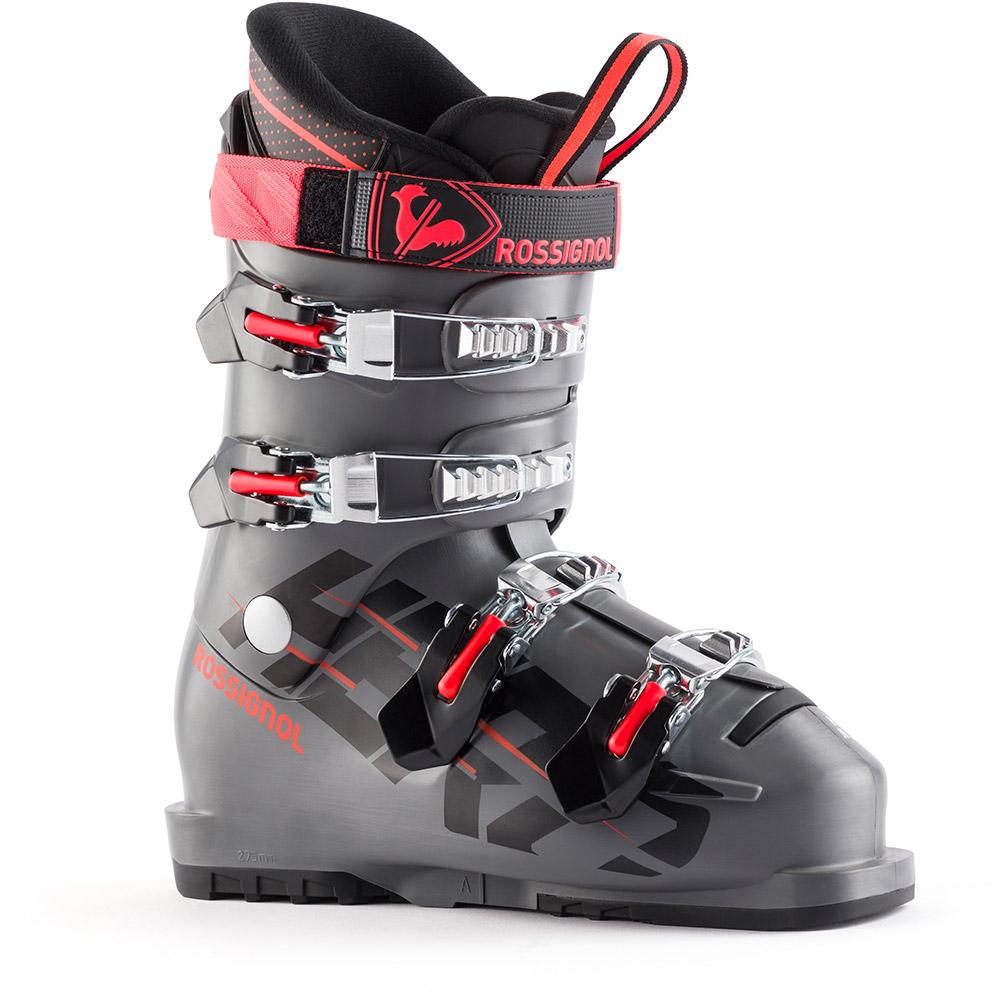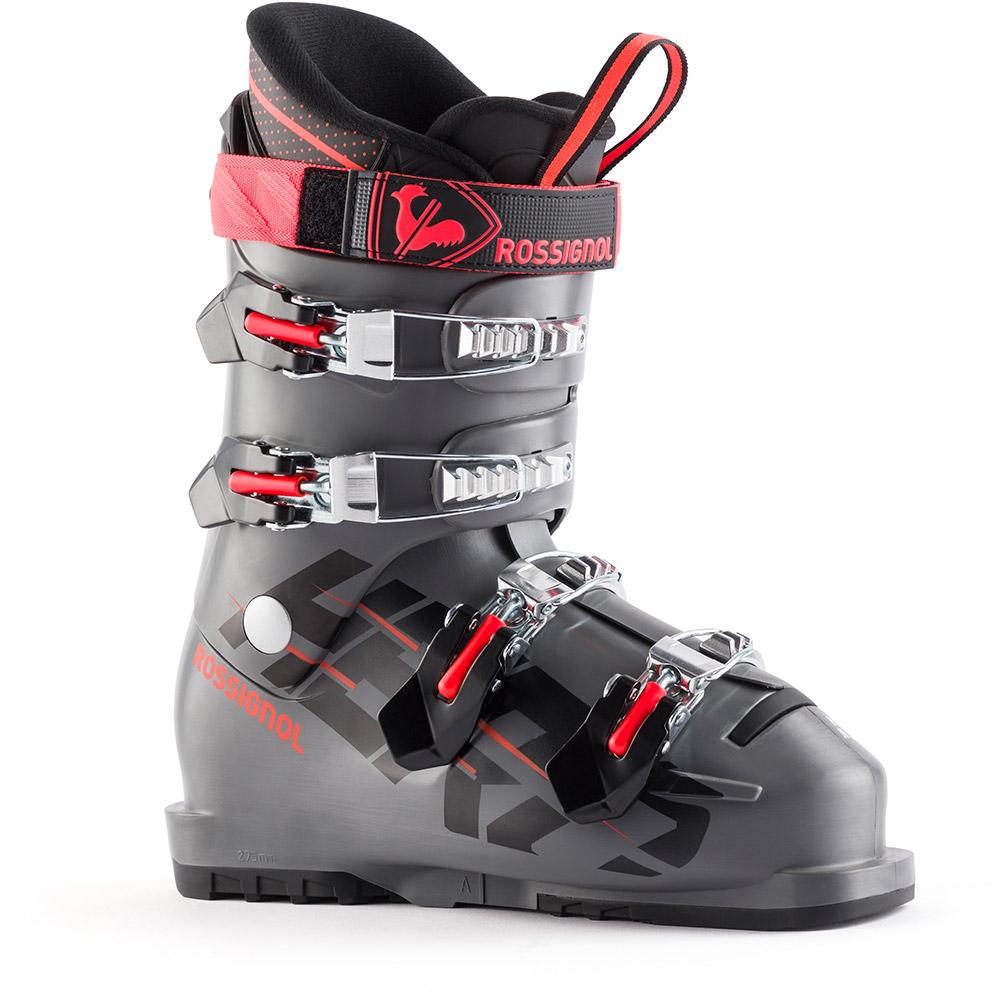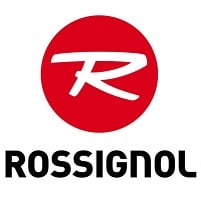 ROSSIGNOL
Rossignol Hero Jr 65 Ski Boots Kids'
Item#: RBL9090
$209.95

$178.46

Up to 15% OFF
Availability : In-Stock
Buckle into podium-proven power and fit. The Hero Jr 65 offers progressing junior racers the control and precision they need to strive for the podium. The last is sized specifically to match the volume and width of junior feet, while full four-buckle closure offers as much power as needed.
Rossignol Hero Jr 65 Ski Boots Kids' Features & Specifications:
Junior Last: Boot shell addresses common problem fit areas for a comfortable fit
Focus on Comfort: Comfort fit liners feature soft materials for all-day cushioning and warmth
GripWalk® Compatible (Sold Separately): GripWalk® soles feature a rubber tread and rockered toe for a more natural walking motion and increased traction
Product:

Weight: 1,610 kg/half pair (size 23,5)

Cuff:

Flex index: 65
Cuff material: Polyolefine

Shell:

Technology: Sensor Inside
Material: Polyolefine
Bootboard: PU

Buckles:

Buckles technology: Race Buckles
Buckles material: 100% Aluminium
Buckles adjustment: 4 Micro
Additional functions: Adjustable Teeth 3 Positions

Liner:

Liner technology: Comfort Fit
Powerstrap width (mm): 30mm

Soles:

Properties: Gripwalk Compatible

TECHNOLOGIES:

SENSOR: SENSOR boot shells mirror basic footbed balance philosophies with three points-of-contact. Direct contact with the foot's three balance receptor points; big toe, little toe (1st & 5th met-heads) and heel) offer unprecedented power and snow feel.
COMFORT FIT: Comfort Fit is a more generous fit than the above, ideal for unrestricted safe skiing.
Rossignol Hero Jr 65 Ski Boots Kids' Size Guide

| Foot lenght (mm) | Foot lenght (in) | Size |
| --- | --- | --- |
| 155 | 6,10 | 15,5 |
| 160 | 6,30 | 16 |
| 165 | 6,50 | 16,5 |
| 170 | 6,70 | 17 |
| 175 | 6,89 | 17,5 |
| 185 | 7,28 | 18,5 |
| 190 | 7,48 | 19 |
| 195 | 7,67 | 19,5 |
| 200 | 7,87 | 20 |
| 205 | 8,07 | 20,5 |
| 210 | 8,27 | 21 |
| 215 | 8,46 | 21,5 |
| 220 | 8,66 | 22 |
| 225 | 8,86 | 22,5 |
| 230 | 9,05 | 23 |
| 235 | 9,25 | 23,5 |
| 240 | 9,45 | 24 |
| 245 | 9,64 | 24,5 |
| 250 | 9,84 | 25 |
| 255 | 10,04 | 25,5 |
| 260 | 10,24 | 26 |
| 265 | 10,43 | 26,5 |
| 270 | 10,63 | 27 |
| 275 | 10,83 | 27,5 |
Sign up to Our Newsletter