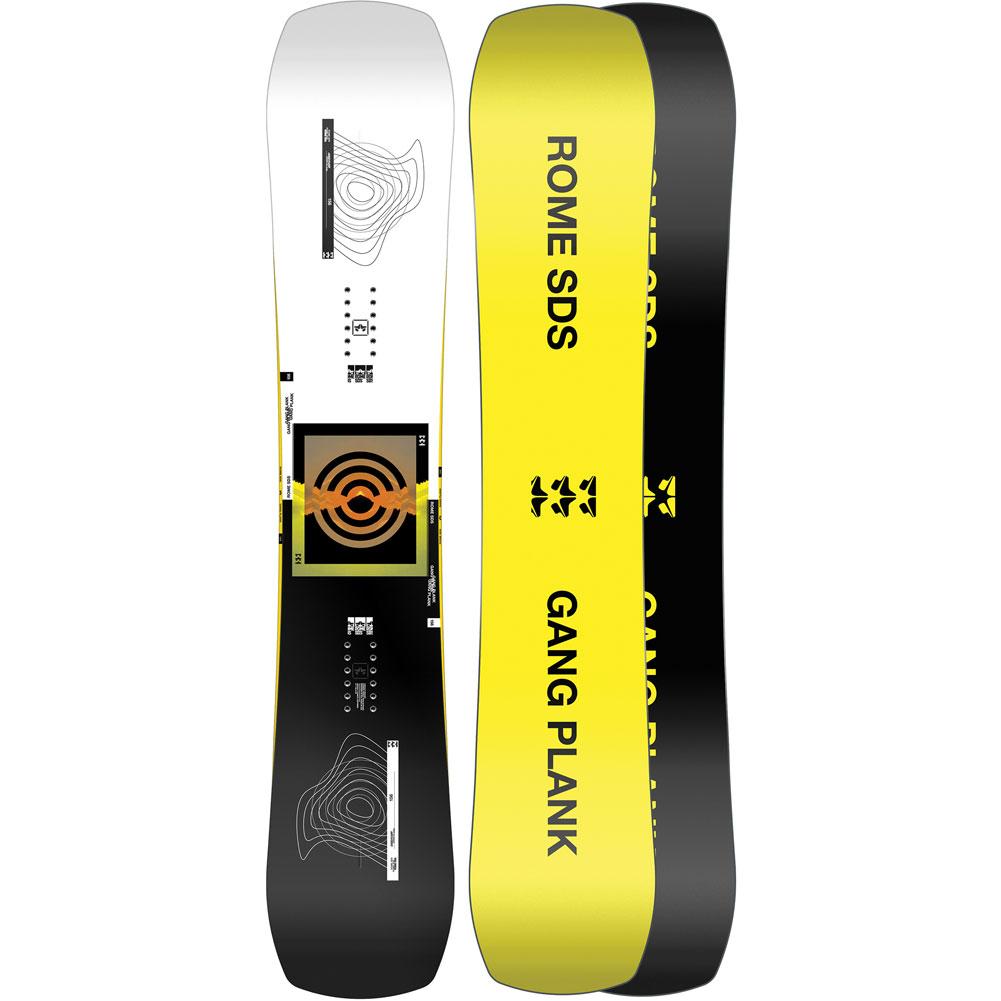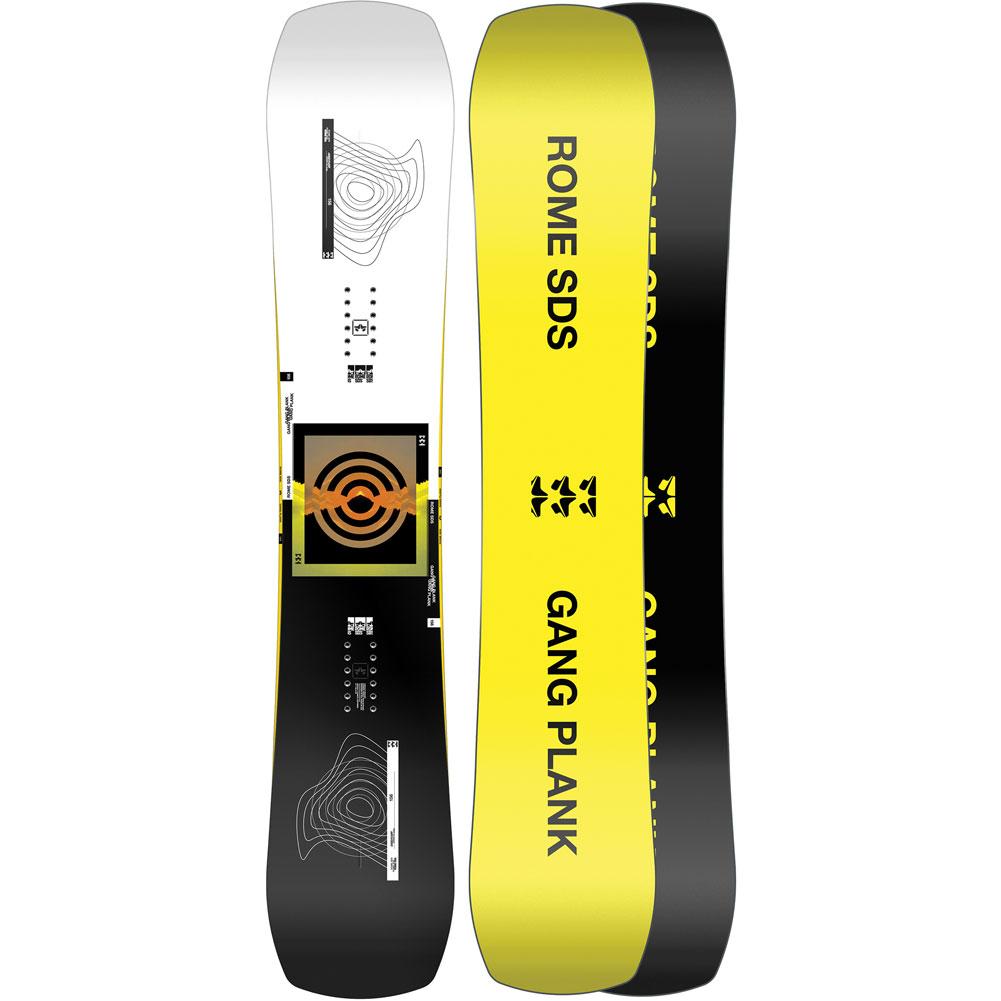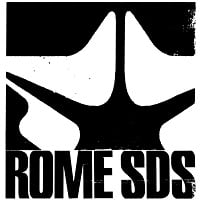 ROME
Rome Gang Plank Snowboard 2023
Item#: RO-23-10-GANG
$469.95

$399.46

Up to 15% OFF
Availability : In-Stock
The Gang Plank is designed for riders who wanted a buttery smooth mellow flexing board to turn the whole mountain into a park. Built with our Contract Rocker camber profile, Flax Impact Plates and the easy pressing Bamboo Omega HotRods, the Gang Plank is built to tweak, bonk and press its way through whatever the day brings.
Rome Gang Plank Snowboard 2023 Features & Specifications:
Flex: PLAYFUL | PRECISE
Terrain: PARK | ALL-MTN | POWDER
Camber:

NOSE | TAIL | ROCKER | FLAT
CONTACT ROCKER: Flat camber between the bindings with rocker outside the bindings; smooth flexing and pressable.

Shape and Hotrods:

TRUE TWIN: Boards built with fully symmetrical spec: sidecuts, flex patterns, camber profiles and nose and tail lengths.
BAMBOO OMEGA HOTRODS: A single bamboo HotRod in the board's nose and tail; pressable yet poppy.
Made of carbon, Omegas act as housing built around the HotRods and are designed to provide additonal power and responsiveness.

Board Contents:

TOPSHEET
FLAX IMPACT PLATES: New Flax Impact Plates absorb impact and increase durability.
BIAX GLASS: Fiberglass with two different axes, built to be more torsionally playful and flexible.
POP CORE: Our most versatile and durable core, built with alternating strips of 20mm strips of poplar and 20mm strips of paulownia.
POWERSLIDE BASE: A new base material that features improved wax absorption, increased durability and the most bang for your buck.
Rome Gang Plank Snowboard 2023 Size Chart

| | | | | | |
| --- | --- | --- | --- | --- | --- |
| Length (cm) | 148 | 153 | 156 | 154W | 157W |
| Contact Length (cm) | 106.6 | 111.2 | 114.0 | 112.1 | 114.9 |
| Effective Edge (cm) | 112.6 | 117.2 | 120.0 | 118.1 | 120.9 |
| Waist Width (cm) | 24.9 | 25.2 | 25.4 | 26.2 | 26.4 |
| Sidecut Radius (m) | 7.57 | 7.87 | 8.05 | 7.93 | 8.11 |
| Setback (cm) | 0.0 | 0.0 | 0.0 | 0.0 | 0.0 |
| Inserts | 2x4x12 | 2x4x12 | 2x4x12 | 2x4x12 | 2x4x12 |
| Min/Max Stance (in) | 18.4-23.1 | 19.4-24.1 | 19.4-24.1 | 19.4-24.1 | 19.4-24.1 |
| Min/Max Stance (cm) | 46.8-58.8 | 49.34-61.34 | 49.34-61.34 | 49.34-61.34 | 49.34-61.34 |
| Weight Recommendation (Lbs) | 112-156 | 130-174 | 143-187 | 150-194 | 163-207 |
| Weight Recommendation (Kg) | 51.0-71.0 | 59.0-79.0 | 65.0-85.0 | 68.0-88.0 | 74.0-94.0 |
| Boot Size (us/uk) | 8-11 / 7-10 | 8-12 / 7-11 | 8-12 / 7-11 | 9-13 / 8-12 | 9-13 / 8-12 |
| Boot Size (eu/cm) | 41-45 / 26.0-29.0 | 42-46 / 26.5-29.5 | 42-46 / 26.5-29.5 | 43-48 / 27.5-30.5 | 43-48 / 27.5-30.5 |
Sign up to Our Newsletter