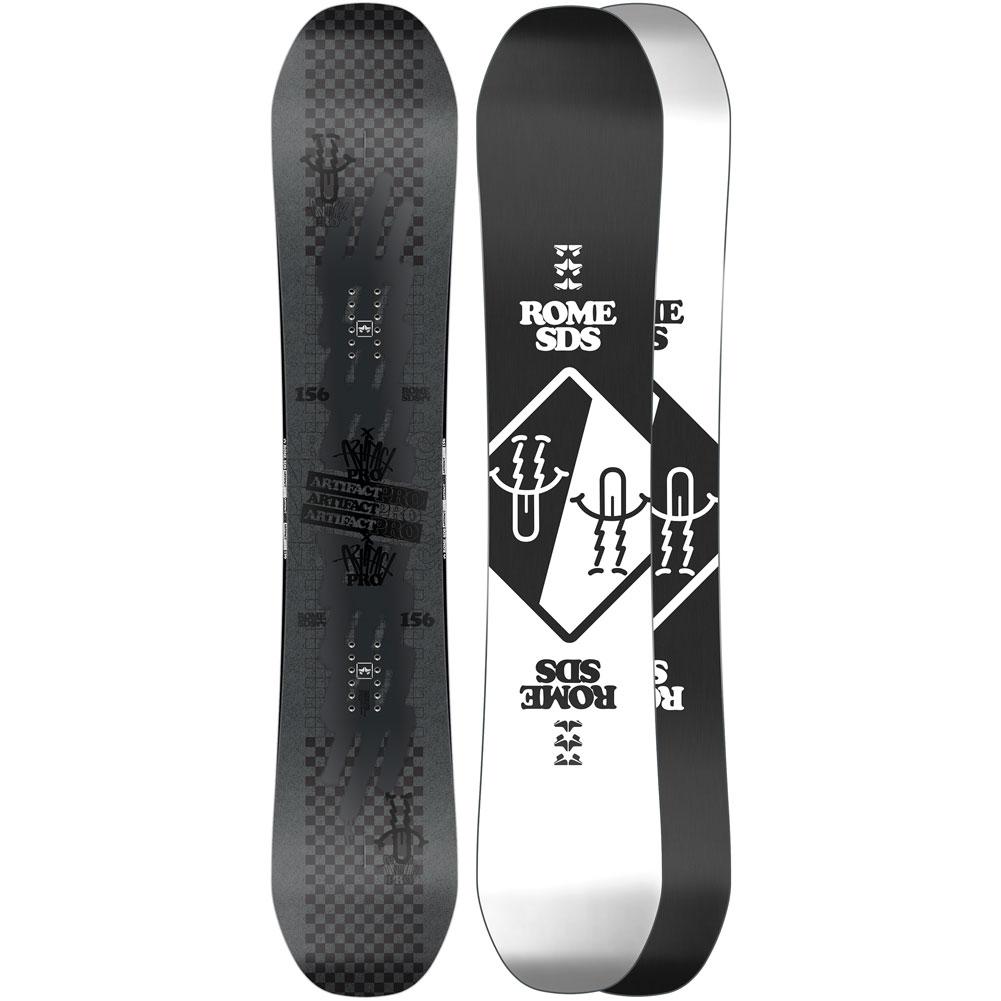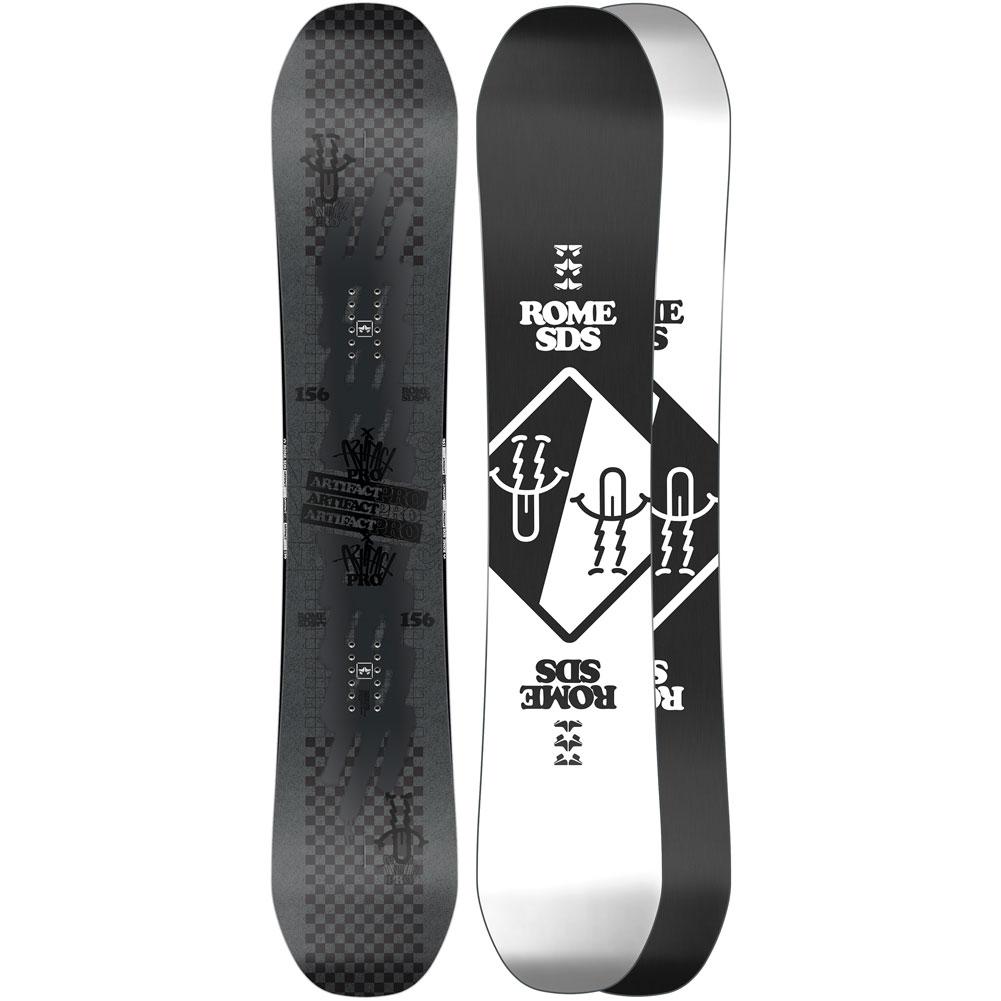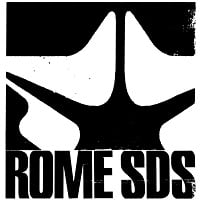 ROME
Rome Artifact Pro Snowboard 2023
Item#: RO-23-10-ARTP
$499.95

$424.96

Up to 15% OFF
Availability : In-Stock
New for this season, the Artifact Pro is the premium park and urban destroyer. The big brother of the OG Artifact, the Artifact Pro features our SinterStrong Base, an upgraded Carbon HotRod package for next level ollie power and our all-new Flax Impact Plates. The Artifact Pro is built for riders who love to rip the park and want an upgraded ride to slay rails and handle the pro jump line with style.
Rome Artifact Pro Snowboard 2023 Features & Specifications:
Flex: PLAYFUL | PRECISE
Terrain: PARK | ALL-MTN | POWDER
Camber:

NOSE | TAIL | CAMBER
STAY POSITIVE CAMBER: Powerful and predictable, tried-and-true camber.

Shape and Hotrods:

TRUE TWIN: Boards built with fully symmetrical spec: sidecuts, flex patterns, camber profiles and nose and tail lengths.
DOUBLE KICK: Double Kick is an aggressive, two-part rise in the board's nose and/or tail, built for increased pressability and better landings.
CARBON HOTRODS: A single carbon HotRod in the board's nose and tail; super responsive and powerfully snappy.

Board Contents:

TOPSHEET
FLAX IMPACT PLATES: New Flax Impact Plates absorb impact and increase durability.
BIAX GLASS: Fiberglass with two different axes, built to be more torsionally playful and flexible.
POP CORE: Our most versatile and durable core, built with alternating strips of 20mm strips of poplar and 20mm strips of paulownia.
SINTERSTRONG BASE: The new go-to, this hardworking base is easy to fix with great wax retention. A low maintenance daily driver for riders of all ability levels.
Rome Artifact Pro Snowboard 2023 Size Chart

| | | | | | | |
| --- | --- | --- | --- | --- | --- | --- |
| Length (cm) | 150 | 153 | 156 | 159 | 155W | 158W |
| Contact Length (cm) | 109.4 | 112.2 | 115.0 | 117.7 | 114.0 | 116.8 |
| Effective Edge (cm) | 114.4 | 117.2 | 120.0 | 122.7 | 119.0 | 121.8 |
| Waist Width (cm) | 25.3 | 25.4 | 25.6 | 25.8 | 26.6 | 26.7 |
| Sidecut Radius (m) | 7.54 | 7.72 | 7.9 | 8.08 | 7.84 | 8.02 |
| Setback (cm) | 0.0 | 0.0 | 0.0 | 0.0 | 0.0 | 0.0 |
| Inserts | 2x4x12 | 2x4x12 | 2x4x12 | 2x4x12 | 2x4x12 | 2x4x12 |
| Min/Max Stance (in) | 18.4-23.1 | 19.4-24.1 | 19.4-24.1 | 20.4-25.1 | 19.4-24.1 | 20.4-25.1 |
| Min/Max Stance (cm) | 46.8-58.8 | 49.34-61.34 | 49.34-61.34 | 51.88-63.88 | 49.34-61.34 | 51.88-63.88 |
| Weight Recommendation (Lbs) | 117-161 | 130-174 | 143-187 | 141-185 | 154-198 | 154-198 |
| Weight Recommendation (Kg) | 53.0-73.0 | 59.0-79.0 | 65.0-85.0 | 64.0-84.0 | 70.0-90.0 | 70.0-90.0 |
| Boot Size (us/uk) | 8-12 / 7-11 | 8-12 / 7-11 | 9-12 / 8-11 | 9-13 / 8-12 | 10-14 / 9-13 | 10-14 / 9-13 |
| Boot Size (eu/cm) | 42-46 / 26.5-29.5 | 42-46 / 26.5-29.5 | 42-47 / 27.0-30.0 | 43-48 / 27.5-30.5 | 44-48 / 28.0-31.0 | 44-48 / 28.0-31.0 |
Sign up to Our Newsletter