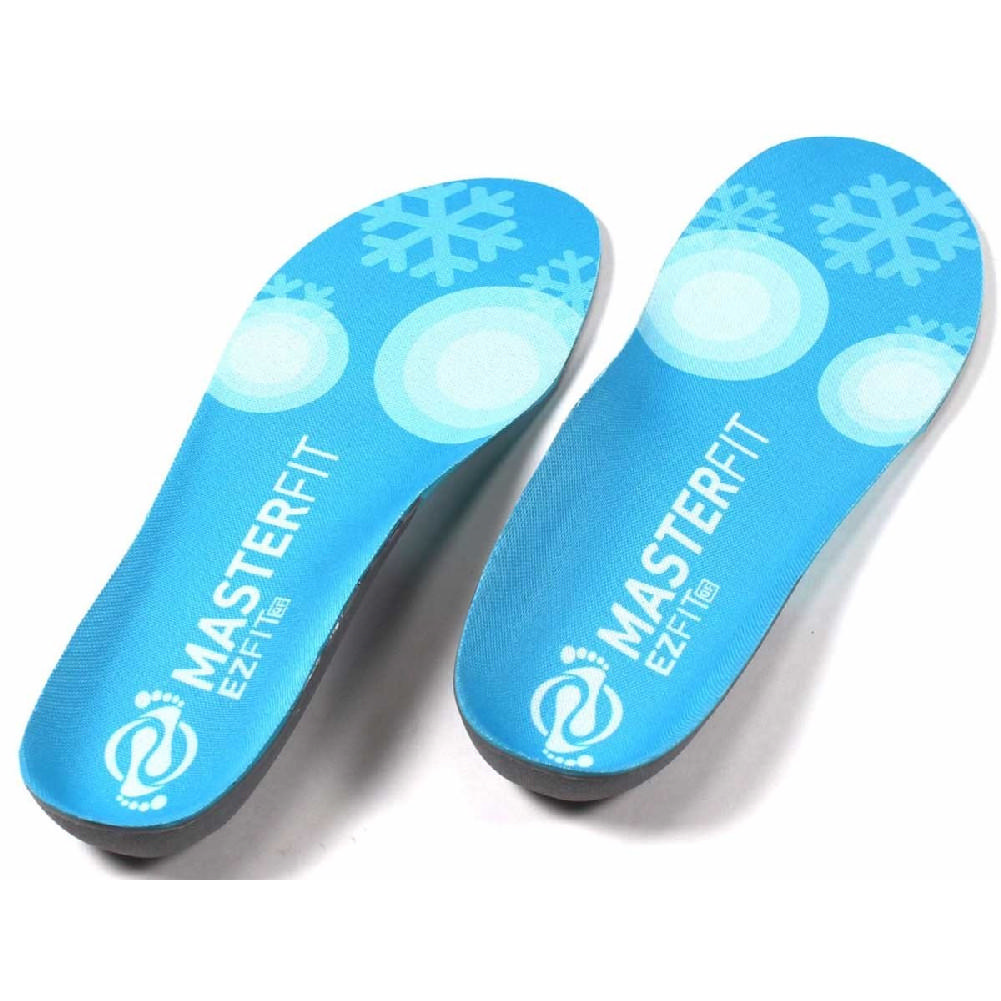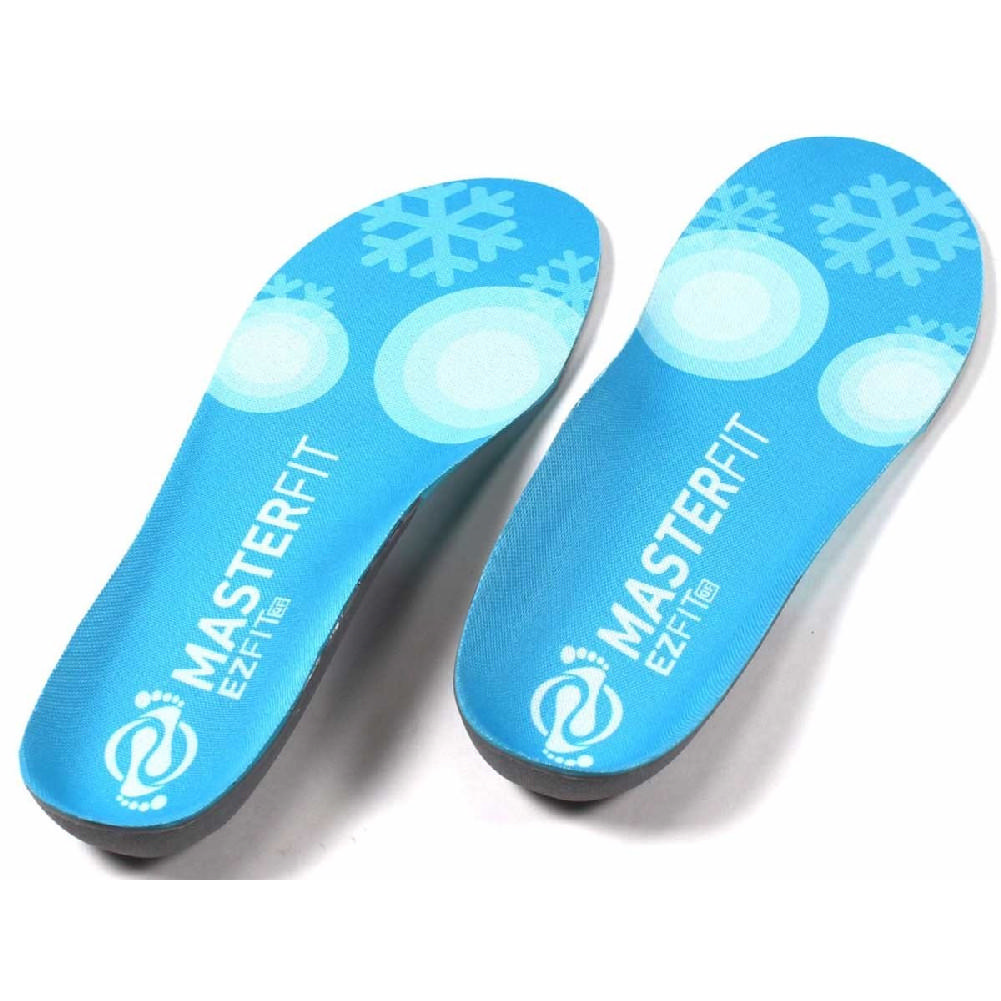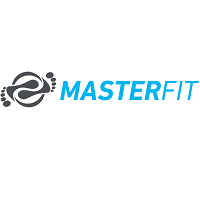 MASTERFIT
Masterfit Ez Fit Snow Insoles
Item#: EZQFS
Availability : In-Stock
If you buy into the importance of your boots to the ski experience, (which you should) then you already know the importance of replacing the flat unsupportive beds that come with boots with a set of Masterfit EZ Fit footbeds. These beds shape to your feet of provide heel and arch support that has a miraculous way of making your boots fit to their full potential. Not only do they offer more support to help with the seemingly impossible task of fitting your foot into your ski boots without hotspots, but their Radiant Barrier uses aluminum reflective fabric to keep your feet warm with the same technology the lunar landing team used to fend off the cold of deep space.
Masterfit Ez Fit Snow Insoles Features:
Radiant Barrier: Aluminized fabric sandwiched in the forefoot reflects heat back to toes and forefoot keeping the cold out and those toesies toasty.
Auto-adapt Heel: Contour indents ring the bottom of the heel cup base and will adjust to the volume of any heel size to ensure a snug fit in the heel pocket.
Cushion Comfort Cradle: Auto-adapt foam underneath your foot soothes and cushions the foot surface. It will also help you be able to slide you foot into your boot effortlessly.
Cushion Heel Platform: There is a shock absorbing pad that underneath the heel that dampens vibrations and absorbs harsh impacts.
Support Shell: A solid foundation under the entire foot enhances balance and provides crisp turn initiation while the SureGrip textured finish links the insole firmly to the boot liner.
Anti-microbial Topcover: Reduces odor, blistering and moisture to keep feet dry and comfortable for days on end.
Sign up to Our Newsletter