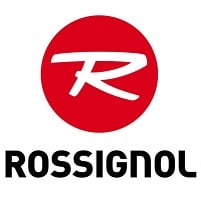 LOOK
Look NX 7 Ski Bindings - 73 mm Brakes - Black/Icon - Kids'
Item#: FCHA077
Availability : In-Stock
The Full Action toepiece combined with the lightweight NX heel delivers strong power transmission, shock absorption and an easy step-in design.

Look NX 7 Ski Bindings - 73mm Brakes - Black/Icon - Kids' Features:
• LIGHT WEIGHT: LOOK designs lightweight bindings featuring the highest-levels of retention and release that make skiing and carrying your skis easier, without compromising on safety.

• MULTI DIRECTIONNAL RELEASE: LOOK is the only binding brand to develop a true mechanical upward release that functions independently from the heel for the most effective multi-directional protection in the case of a fall.

• OPEN BINDING: Traditional screw-mounted bindings are compatible with any "flat" alpine ski on the market.
Sign up to Our Newsletter