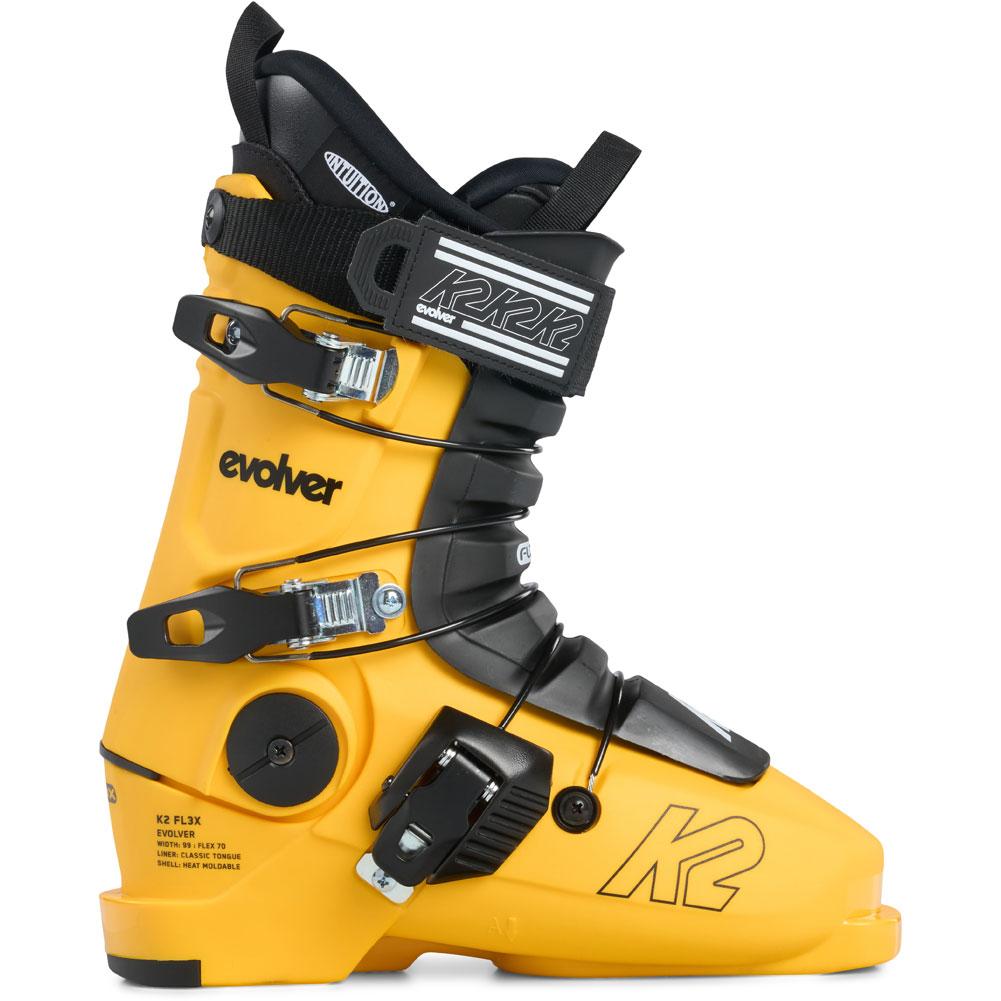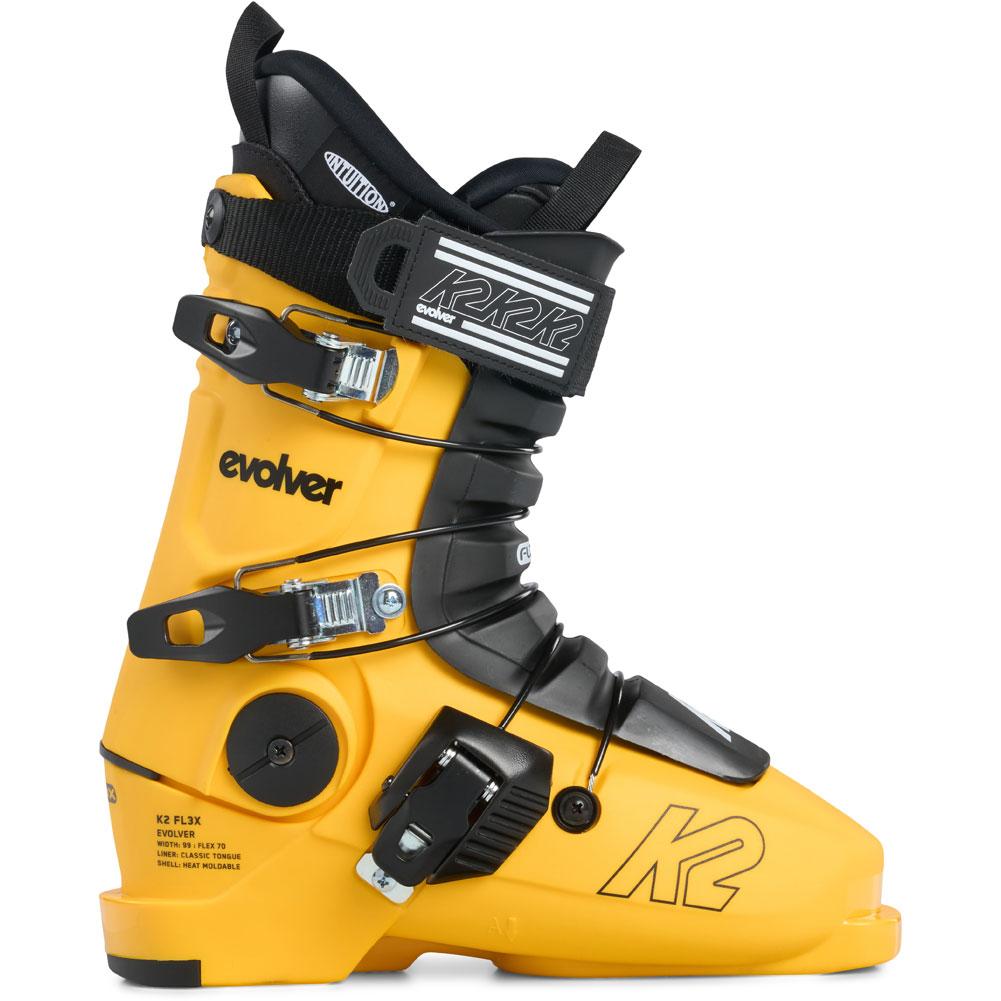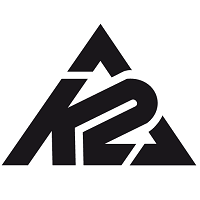 K2 SKIS
K2 Skis Evolver Ski Boots Kids' - 2023
Item#: S2219048
$299.95

$254.96

Up to 15% OFF
Availability : In-Stock
Dreams of chasing your older sibling into the park or into that secret pow stash?
Designed for the youngest ripper in the family, featuring a Fully Heat Moldable Revolver Shell, Intuition Tongue and Alpine soles.
BEST FOR: Rails/park | Piste | Moguls
K2 Skis Evolver Ski Boots Kids' - 2023 Features & Specifications:
SIZE: 22.5, 23.5, 24.5, 25.5, 26.5, 27.5
CATALOG: Ski
PRODUCT TYPE: Ski Boots
COLLECTION: FL3X
VOLUME: Low
WIDTH: 99mm
FLEX: 3/10
LINER: Intuition Tongue
STRAP: Velcro
OUTSOLE: Alpine
SHELL: Revolver Shell
PRODUCT WEIGHT: 1700g
CUFF MATERIAL: TPU
CATEGORY: Freeride, Freestyle, All Mountain, 3 Piece
TECHNOLOGY:
FULLY HEAT-MOLDABLE:
Both the boot's shell and cuff are capable of being heat-molded to a variety of foot shapes for a true custom fit.
REVOLVER SHELL:
Revolver Shell, offers the same fit and feel as the Raichle boots of years past, updated to withstand the rigors of today. Precise, snug, and proven, this 99mm last shell has become the definitive freestyle boot of the modern era.
GRILAMID TONGUE:
Designed for our 3 piece FL3X boot collection because of grilamid's superior strength to weight ratio and consistent flex across a wide range of temperatures.
INTUITION TONGUE:
The Intuition Tongue Liner's laminates use multi-layered construction in a traditional tongue liner, designed to provide targeted comfort and performance in a familiar way.
SIZE CHART
SHELL LENGTH (mm)

MONDO POINT

US SIZES - MEN

US SIZES - WOMEN

EU. ADULT

UK ADULT

264*

22.5

-

5.5

36

3.5

266**

22.5

-

5.5

36

3.5

268***

22.5

-

5.5

36

3.5

276*

23.5

-

6.5

37.5

4.5

276**

23.5

-

6.5

37.5

4.5

277***

23.5

-

6.5

37.5

4.5

282***

24.5

-

7.5

38.5

5.5

284*

24.5

6.5

7.5

39

5.5

286**

24.5

6.5

7.5

Sign up to Our Newsletter