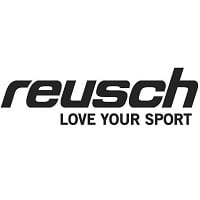 REUSCH
Reusch World Champ Mittens
Item#: 4801405
$200.00

$170.00

Up to 15% OFF
Availability : In-Stock
This glove is a true world champ in terms of fitting and comfort, offering high-quality R-LOFT™ insulation and premium sheepskin leather. You will love it for its softness!
However, please note that the glove is not designed or intended to be used in professional ski races. The fine leather can get damaged by hand-contact with the slope or other hard surfaces, or gates.

To increase its life time Reusch highly recommends to not use this glove for ski racing of all kind.
Reusch World Champ Mittens Features & Specifications:
Extra Warm
Windproof
Extra Breathable
Full Leather Mitten: This mitten is a full leather mitten. All leather types are resistant, durable, soft, windproof and water repellent. Even if the outer appearance changes in time the perfomance is never affected.
Composite Knuckle Protection: The composite knuckle protection gives you an extra support on this important area for maximum protection and a precise fit.
Soft Finger Padding: The soft finger padding gives you even more comfort and protection on one of the most exponed areas on the glove.
Soft Thumb Padding: The soft thumb padding provided impact absorbing and give you more protection on this area.
Reinforced Index Finger: The reinforced index finger sidewall guarantees optimal grip on the ski poles which maximize your performance.
Reinforced Thumb: The reinforced thumb maximize the grip of the glove and gives you the maximum level of performance.
Reinforced Palm
Finger Lining: Mitten construction on the outside but each finger is separated on the inside.
Bottom Glove Loops: This loop on the glove makes it easier to take on and take off the glove.
R-LOFT™: Extra warm and soft synthetic insulation, keeps warm even in wet conditions.
MicroActive
Sheepskin
Material Composition: 75% Sheepskin, 25% Polyester
Sign up to Our Newsletter