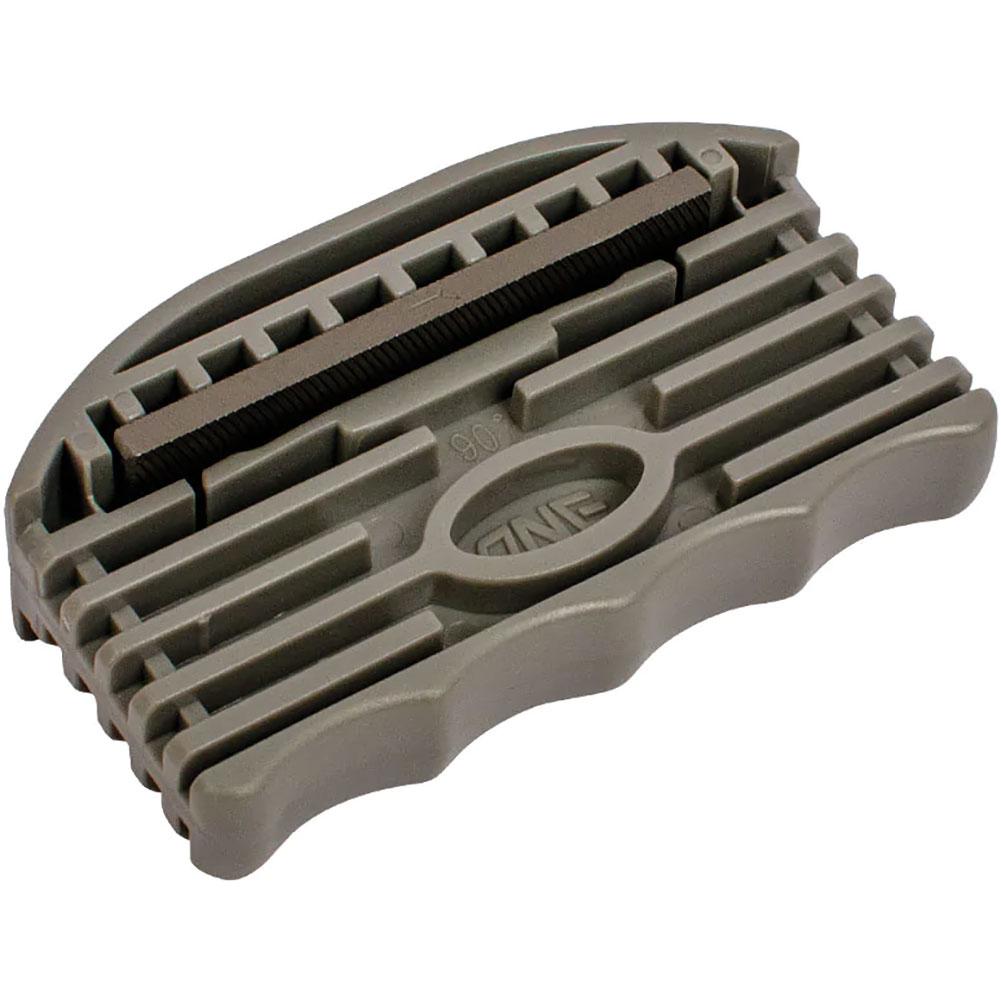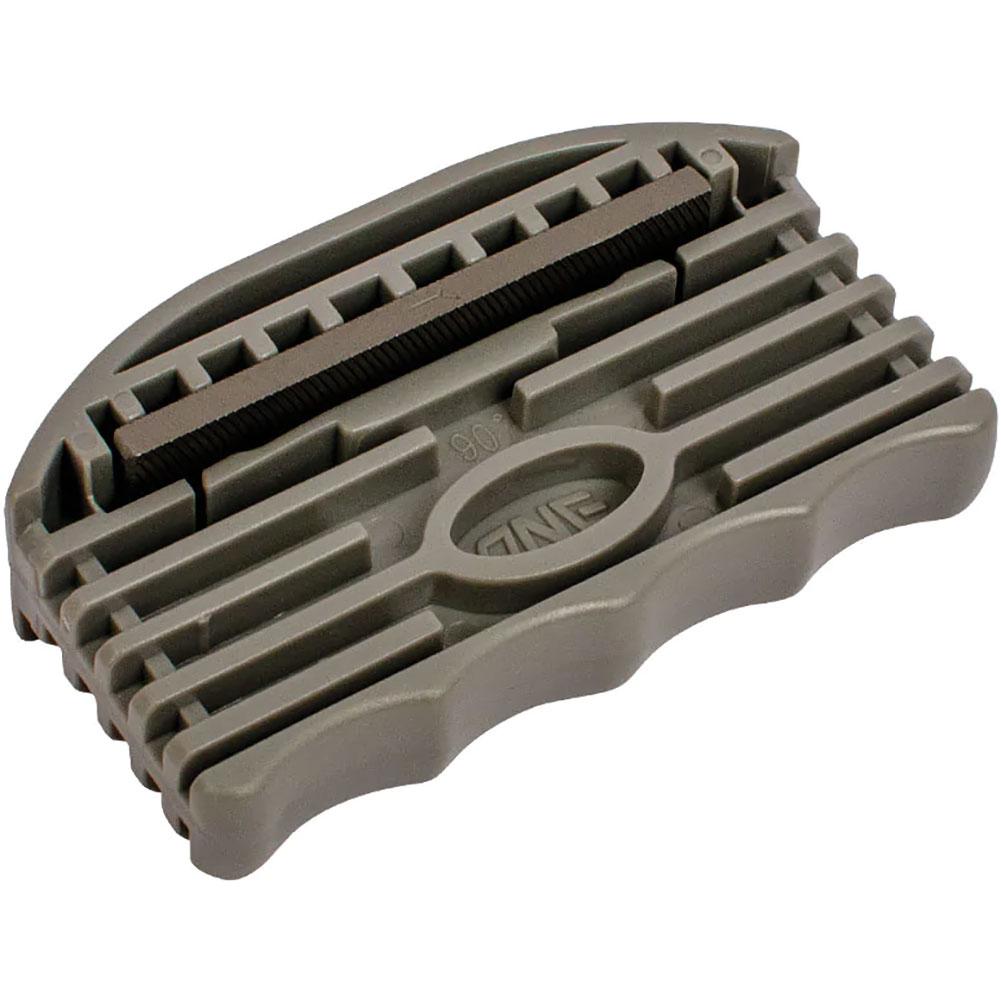 ONEBALLJAY
One Ball Jay Large Edge Tool
Item#: TTW
Availability : In-Stock
A must have for sharpening edges. 90 and 88 degree sharpening tool.
One Ball Jay Large Edge Tool Features & Specifications:
Sold in singles.
Tuning Instructions:

Place Board or skis in a vise to secure and clean base with a fresh hot wax job and scrape or use ONEMFG base cleaner.
Check the side and base edges for burrs. Rub a ceramic, diamond or gummy stone over the area to remove burrs in preparation for edge shaping.
Use the ONEMFG edge tool to sharpen side edges. Start from the tip and pull smoothly with firm pressure to the tail. Do this in smooth passes until the edges are sharp. Repeat on the other side. Remember to flip the file around so that the teeth face the proper direction...look for the arrow.
If you like your board or skis to be catch-free in the tip and tail, then de-tune using a de-burring stone to round the edges on the tip and tail. Start on the edges as they curve up into the tail and nose and file down approx. 1.5" past the edge contact point as your base lays flat.
For really sharp edges, take a fine diamond stone or polishing stone and go over the edge again using the same technique.
If you like to jib rails and boxes, don't sharpen your edges much to keep them catch free.

PRO TIP: When you place the edger on your edge. The number of degrees on the tool which is below the file is the number of the bevel the guild is delivering to your edge.
Sign up to Our Newsletter