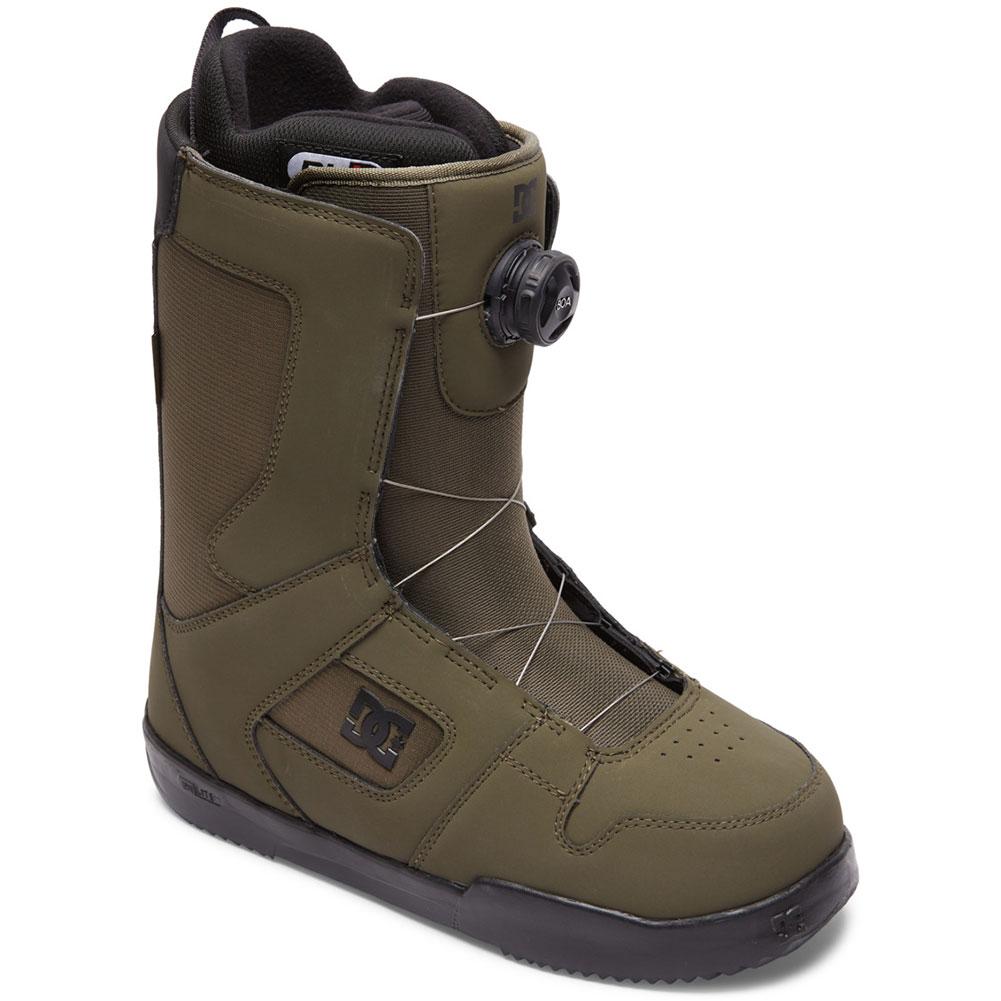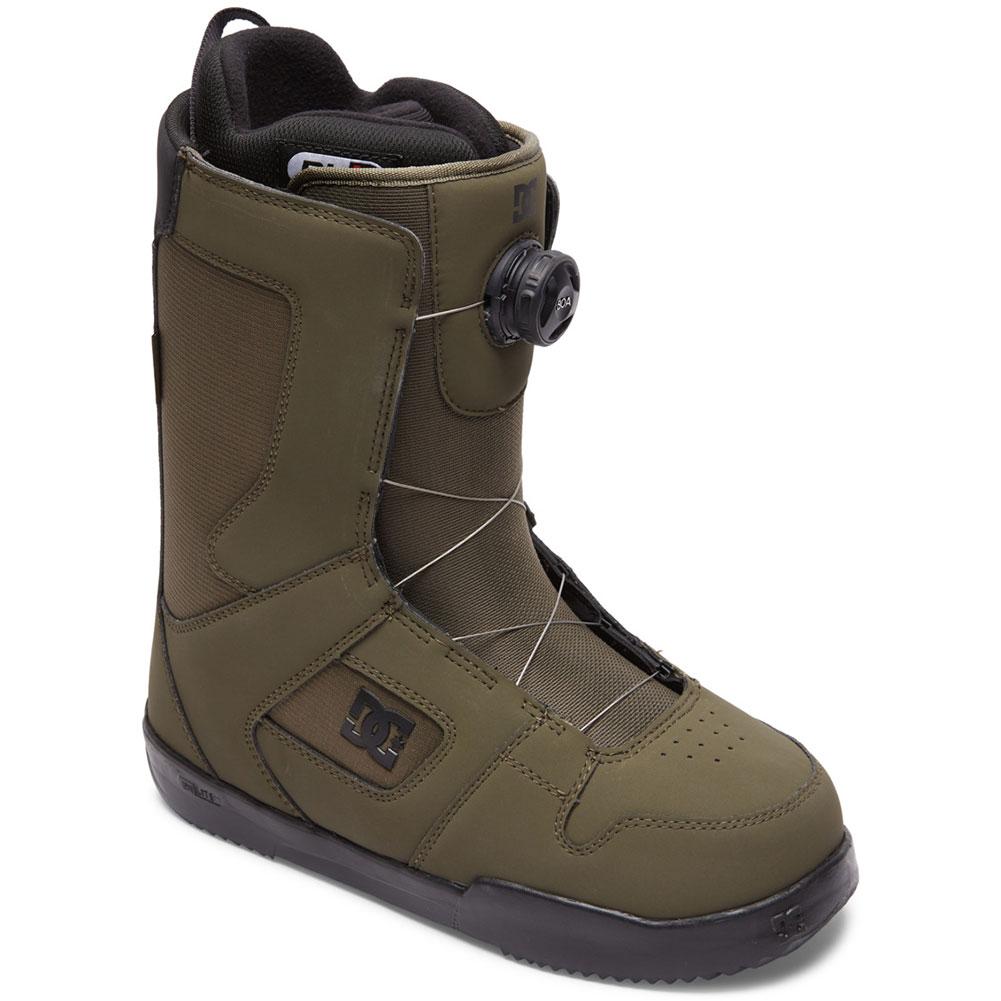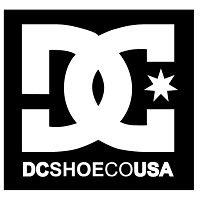 DC SHOES
DC Shoes Phase Boa Snowboard Boots 2023 Men's
Item#: ADYO100063
$229.95

$206.95

Up to 10% OFF
Availability : In-Stock
A longtime DC favorite, the Phase is a classic DC style that we decided to upgrade for Winter 22/23. With the same skate-inspired upper, the Phase is now equipped with the intuitive BOA® Fit System to make it easier to dial in the perfect fit. With an unbeatable price point and performance-focused tech features like IMPACT-ALG™ insoles and Unilite® outsoles, the Phase BOA® redefines what a simple, affordable boot can do on the mountain.
DC Shoes Phase Boa Snowboard Boots 2023 Men's Features & Specifications:
Fit System: BOA® Fit System with H4 Coiler
Outsole: UniLite™ Outsole
Lining: Response Liner I
Eco-Conscious Insole: IMPACT-ALG™ Insole
Laces: BOA® Silver SS Laces
Flex Rating: 4/10
Composition Upper: Synthetic / Lining: Textile / Outsole: Eva
BOA IS DIALED IN TO FAST, EFFORTLESS, PRECISION FIT. THE UNBEATABLE H4 COILER OFFERING MICRO-ADJUSTABILITY FOR THE PERFECT BALANCE OF FLEX AND SUPPORT.
RESPONSE LINER I: THE RESPONSE LINER I OFFERS A PREMIUM PERFORMANCE-DRIVEN LINER THANKS TO THE MULTI-LAYER EVA MEMORY FOAM CONSTRUCTION. THERMAL-REGULATING FLEECE LINING AND A CLASSIC LACE CLOSURE SYSTEM ENSURE RESPONSIVE SUPPORT AND ALL-DAY COMFORT.
IMPACT ALG INSOLE: SUSTAINABLY MADE FROM ALGAE BLOOMS, THESE ECO-FRIENDLY INSOLES BRING ALL-DAY COMFORT TO OUR FAVORITE SNOW BOOTS.
DC Shoes Phase Boa Snowboard Boots 2023 Men's Size Guide

| US MEN'S | US WOMEN'S | UK | EU | CM |
| --- | --- | --- | --- | --- |
| 3 | 4.5 | 2 | 35 | 21.5 |
| 3.5 | 5.0 | 2.5 | 35.5 | 21.75 |
| 4 | 5.5 | 3 | 36 | 22 |
| 4.5 | 6.0 | 3.5 | 36.5 | 22.5 |
| 5 | 6.5 | 4 | 37 | 23 |
| 5.5 | 7.0 | 4.5 | 37.5 | 23.5 |
| 6 | 7.5 | 5 | 38 | 24 |
| 6.5 | 8.0 | 5.5 | 38.5 | 24.5 |
| 7 | 8.5 | 6 | 39 | 25 |
| 7.5 | 9.0 | 6.5 | 40 | 25.5 |
| 8 | 9.5 | 7 | 40.5 | 26 |
| 8.5 | 10.0 | 7.5 | 41 | 26.5 |
| 9 | 10.5 | 8 | 42 | 27 |
| 9.5 | 11.0 | 8.5 | 42.5 | 27.5 |
| 10 | 11.5 | 9 | 43 | 28 |
| 10.5 | - | 9.5 | 44 | 28.5 |
| 11 | - | 10 | 44.5 | 29 |
| 11.5 | - | 10.5 | 45 | 29.5 |
| 12 | - | 11 | 46 | 30 |
| 12 | - | 11 | 46 | 30 |
| 12.5 | - | 11.5 | 46.5 | 30.5 |
| 13 | - | 12 | 47 | 31 |
| 14 | - | 13 | 48.5 | 32 |
| 15 | - | 14 | 50 | 33 |
| 16 | - | 15 | 52 | 34 |
| 17 | - | 16 | 53.5 | 35 |
| 18 | - | 17 | 55 | 36 |
Sign up to Our Newsletter