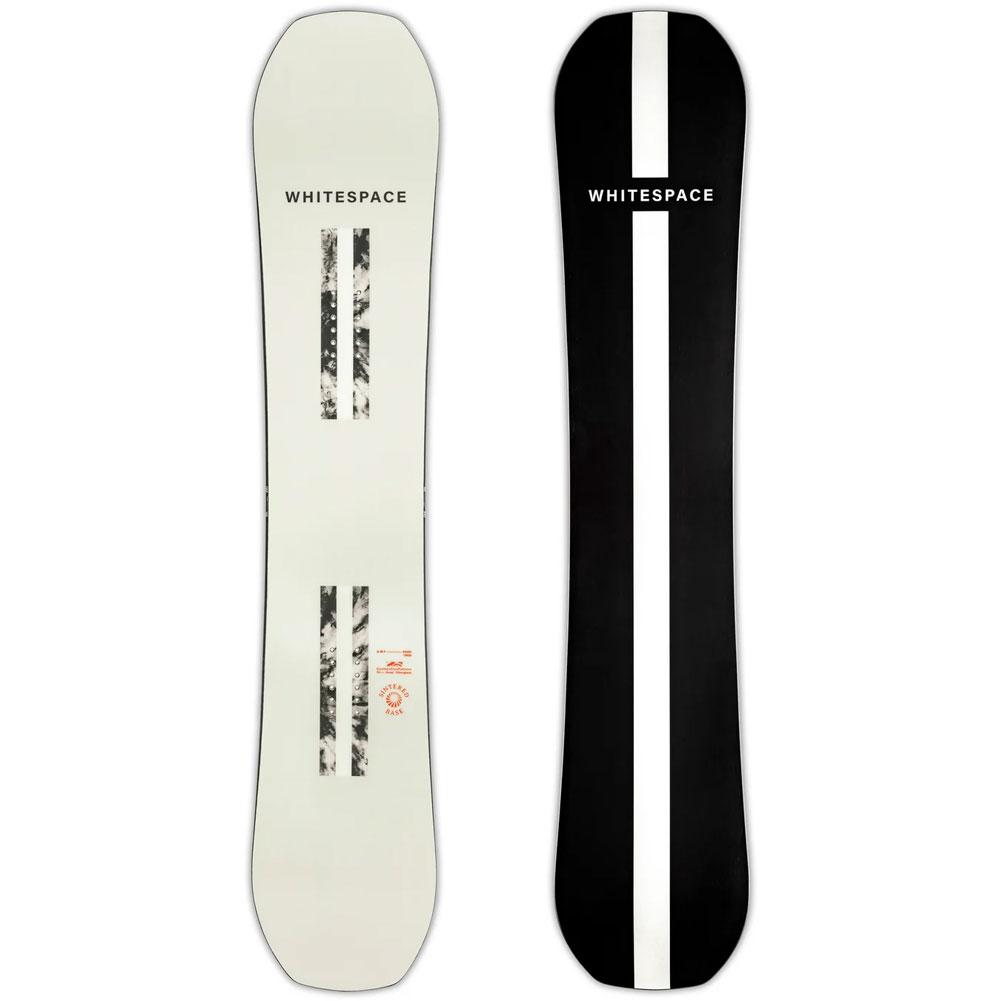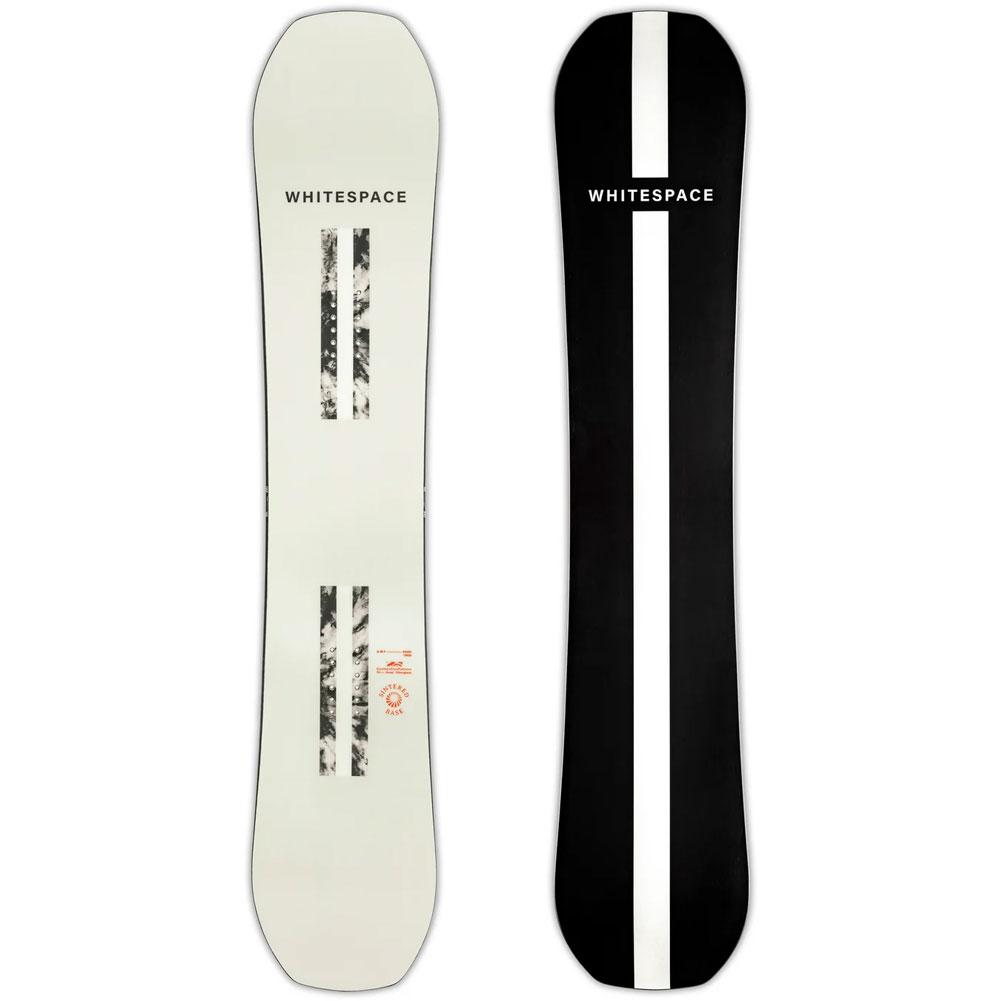 WHITESPACE AMF Park Twin Snowboard 2023
Item#: WPK2223
Availability : In-Stock
ALL MOUNTAIN FREESTYLE (AMF) - PROGRESSIVE TWIN
The AMF Park Twin is your swiss-army knife of fun.
Singletrack through tight trees, park laps, or slopestyle events - the AMF Park Twin will eat up everything you throw at it. Sintered Graphite base keeps this board fast and our Camber x Rocker flex pattern helps you lock on rails and hit your landings.
WHITESPACE AMF Park Twin Snowboard 2023 Features & Specifications:
CORE: Poplar/Bamboo
FIBERGLASS: Tri-Axial Fiberglass
SIDEWALL: Polyurethane
TOPSHEET: Matte
BASE: Sintered Base
FLEX PATTERN: Camber x Rocker
BOARD FLEX: 5/10
SINTERED GRAPHITE: For when going fast is not enough.
WHITESPACE AMF Park Twin Snowboard 2023 Stats

| Board Size | 148 | 152 | 155 | 158 |
| --- | --- | --- | --- | --- |
| Effective Edge (cm) | 114 | 117 | 120 | 123 |
| Tip Length (cm) | 17 | 17.5 | 17.5 | 17.5 |
| Tail Length (cm) | 17 | 17.5 | 17.5 | 17.5 |
| Tip-Width (cm) | 28.4 | 29.3 | 29.8 | 30.3 |
| Waist Width (cm) | 24.6 | 25 | 25.4 | 25.8 |
| Tail Width (cm) | 28.4 | 29.3 | 29.8 | 30.3 |
| Sidecut (M) | 7.4 | 7.5 | 7.6 | 7.7 |
| Taper (mm) | 0 | 0 | 0 | 0 |
| Setback (mm) | 0 | 0 | 0 | 0 |
WHITESPACE Snowboard Size Chart
Rider Weight
All Mountain Length (CM)
Freestyle Length (CM)
Up To 80 lbs
(36 kg)
137
132
80-120 lbs
(45-59 kg)
140
135
100-130 lbs
(45-59kg)
143
138
110-140 lbs
(50-64 kg)
147
142
125-155 lbs
(57-70 kg)
150
145
135-165 lbs
(61-75 kg)
153
148
145-170 lbs
(66-77 kg)
156
151
160-190 lbs
(73-86 kg)
160
155
175-205 lbs
(79-93 kg)
163
158
185-215+ lbs
(84-98 kg)
165
160
Sign up to Our Newsletter