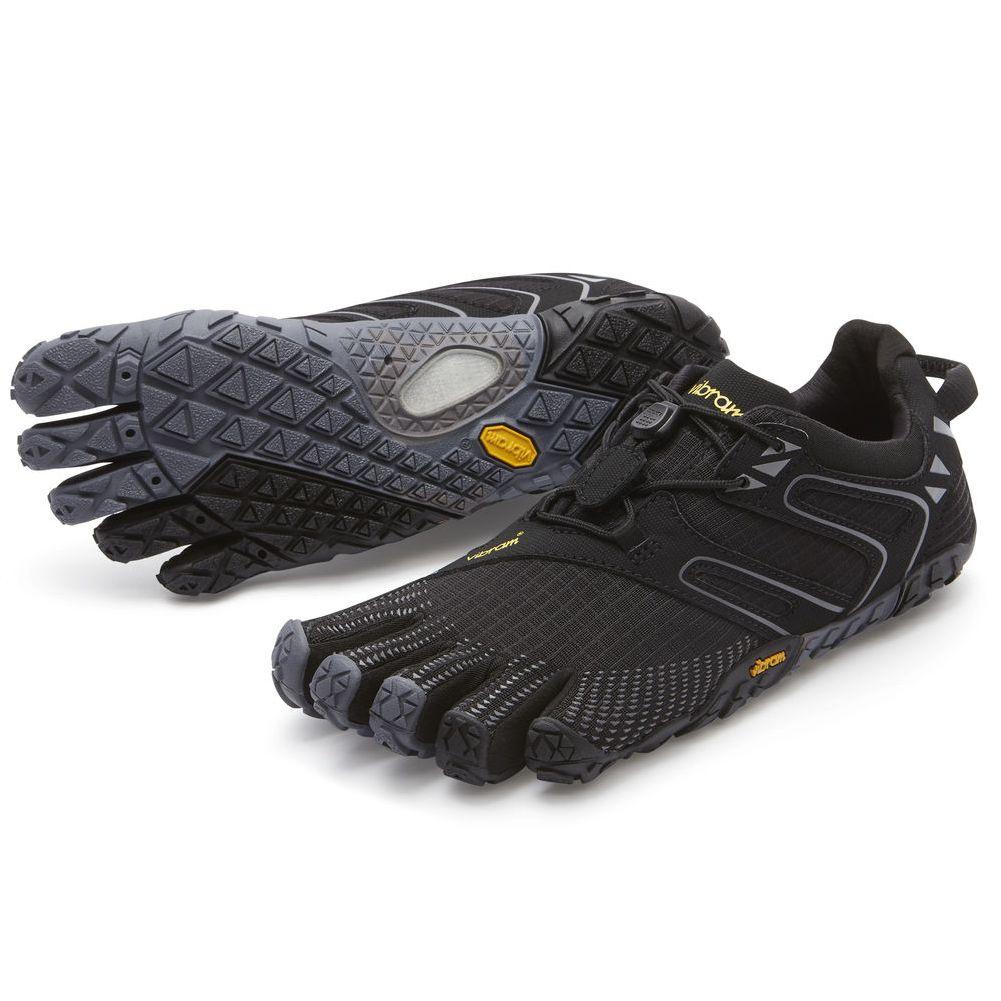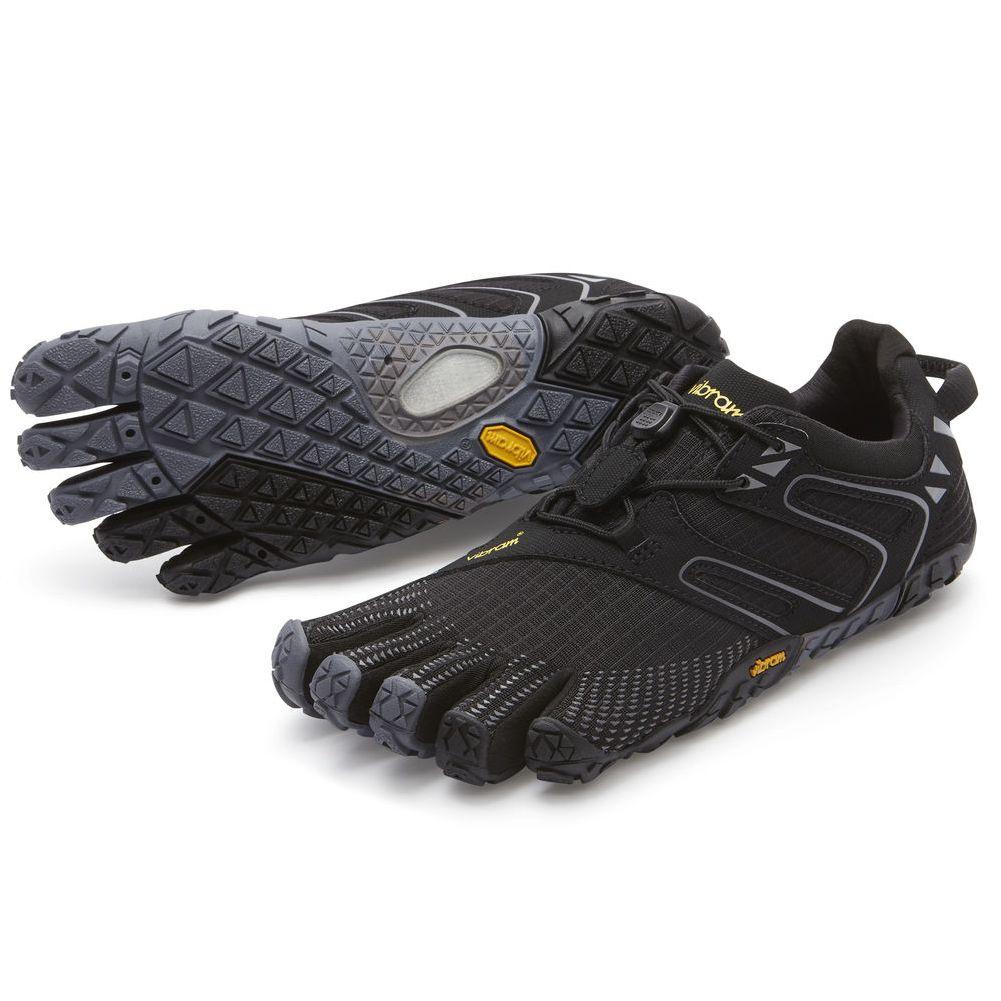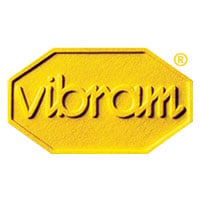 VIBRAM
Vibram V-Trail Five Fingers Shoes Women's - Black/Grey
Item#: 17W6905
$120.00

$108.00

Up to 10% OFF
Availability : In-Stock
New for 2017! Grab a pair early for the holidays! The V-Trail is the perfect technical trail runner for the adventure racer you know. This is Vibram's evolution of the very successful Spyridon MR / Elite product line!

• Evolution of Spyridon MR / Eiite
• Vibram 3D Cocoon technology molded into the sole provides rock-stopping protection, now extended further into the ball area
• Multi-directional lug design for grip all over!

Features & Specifications:
• Next Generation Spyridon MR / Elite
• Weight: M43 = 6.4 oz.
• Sole Spec: INSOLE: 2mm EVA + NZYM Anti-Microbial Poly Fabric Sockliner | MIDSOLE: N/A | RUBBER: 2-color 5MM + 3D Cocoon Mesh
• Upper Material: Polyester + Spandex
• Machine Wash Cold / Air Dry

COMPOUND: MEGAGRIP
• Unparalleled grip on wet and dry surfaces
• Superior grip with rugged longevity
• Optimal balance of stability and flexibility for ground adaptation

FITTING TIPS:
1. With the lacing system completely loosened, insert your foot while gradually aligning each toe with the appropriate toe pocket - it's often best to start with your big toe and work down to the little toe, gradually inching forward as each toe finds its place. Check to make sure one toe is in each pocket.
2. AFTER each toe is in place, pull up the heel cup and nestle your own heel into the FiveFingers heel cup. It's important to get your heel firmly seated in the heel cup.
3. Pull the single strap closure across your instep and secure. Make sure the strap lies flat as it wraps around your foot. Wiggle your toes and adjust the strap to find your ideal FiveFinger comfort.

As a reminder, it may take some time for you to adapt to FiveFingers, and everyone adapts differently. Vibram suggests gradually increasing usage over time.
Sign up to Our Newsletter