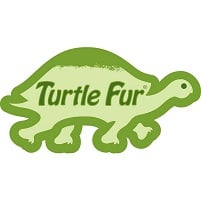 TURTLE FUR
Turtle Fur Comfort Shell - Totally Tubular Upper Half - Prints
Item#: 770842
Availability : In-Stock
It's our beloved Totally Tubularâ?¢, cut in half. That's half the length, half the weight, making this face covering lighter and more functional when it comes to offering face coverage from both the weather and air contaminants. It comfortably shields your nose and mouth, and falls just to the nape of the neck.
This lightweight face covering is multi-functional, insanely soft, and protects you from air contaminants as well as sun, spray, windburn, and cold. Made of our proprietary Comfort Shellâ?¢ fabric, the Upper Half tube comes in at 10" in length - half the length of its parent product, the Totally Tubularâ?¢. When worn pulled up over the nose, the bottom should come to just shy of the nape of the neck, providing coverage for your nose and mouth. Thanks to the brushed interior, it feels insanely soft against the skin, no matter how you wear it. It's moisture-wicking, UPF 50+, breathable, and quick-drying properties make this tube more than just a face covering. It can do double-duty as a neck warmer/scarf, sweat-wicking headband, hair pony, and more.
Turtle Fur Comfort Shell - Totally Tubular Upper Half - Prints
DIY face mask compatible - See instructions and video tutorial here.
UPF 50+ - Blocks 97% of UV Rays
Brushed for next-to-skin softness
Breathable and Quick Drying Fabric
Anti-Microbial Bacteria Resistant - Treated to resist bacteria growth as a result of perspiration.
4-Way Stretch
Fabric Type: Single-layer Comfort Shellâ?¢ UV Performance Fabric
Fabric Content: 92% Polyester/8% Spandex
Fit Type: Fitted
Weight: 2.2 oz
Dimensions: 9.75" (w) x 10" (l)
Care Instructions: Machine Wash Cold, Tumble Dry No Heat
*Please note that this product is not considered PPE. This product does not guarantee prevention from transmission or infection of disease. Face coverings have been shown to reduce the likelihood of the spread of viruses through airborne particulates. This product is not intended to be used in any surgical, industrial, or high-risk situations where significant exposure to liquid, bodily, or other hazardous fluids may be possible. For questions relating to Coronavirus (COVID-19) and CDC recommended best practices, please visit the CDC's website or talk to your healthcare provider.
Sign up to Our Newsletter