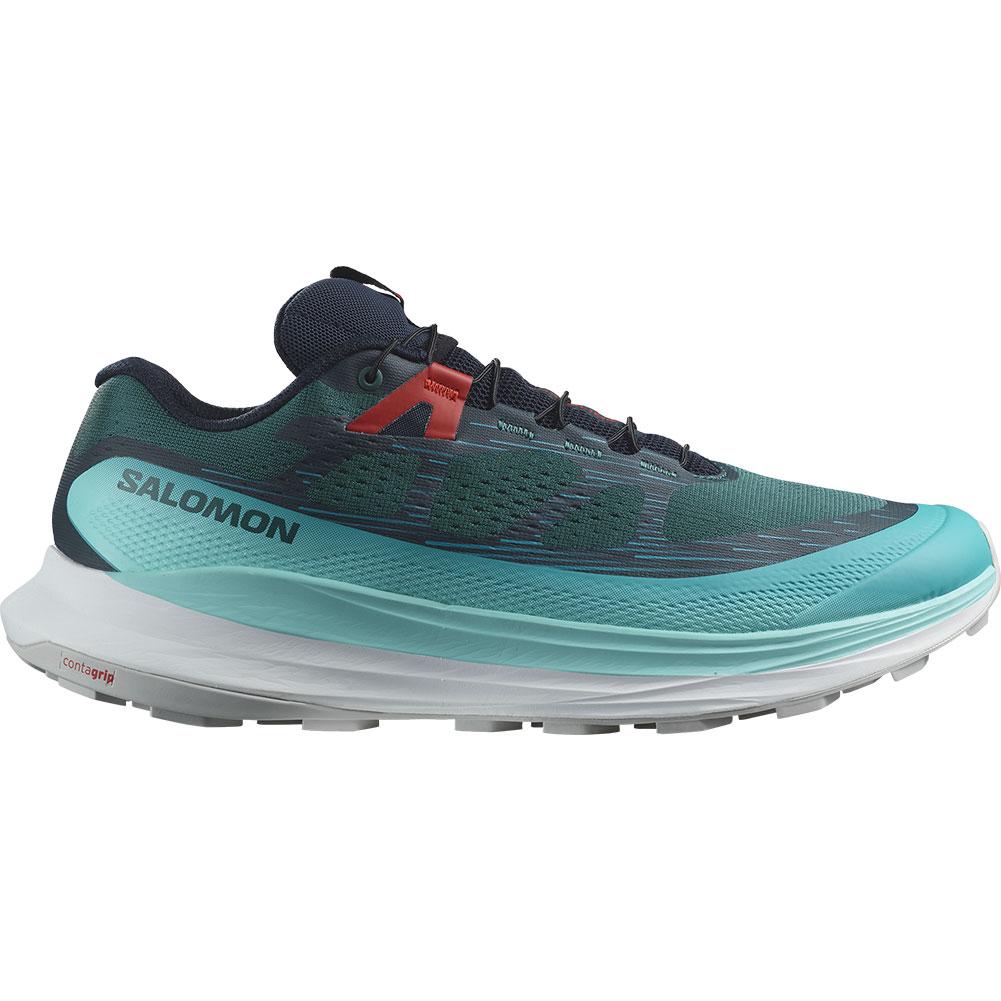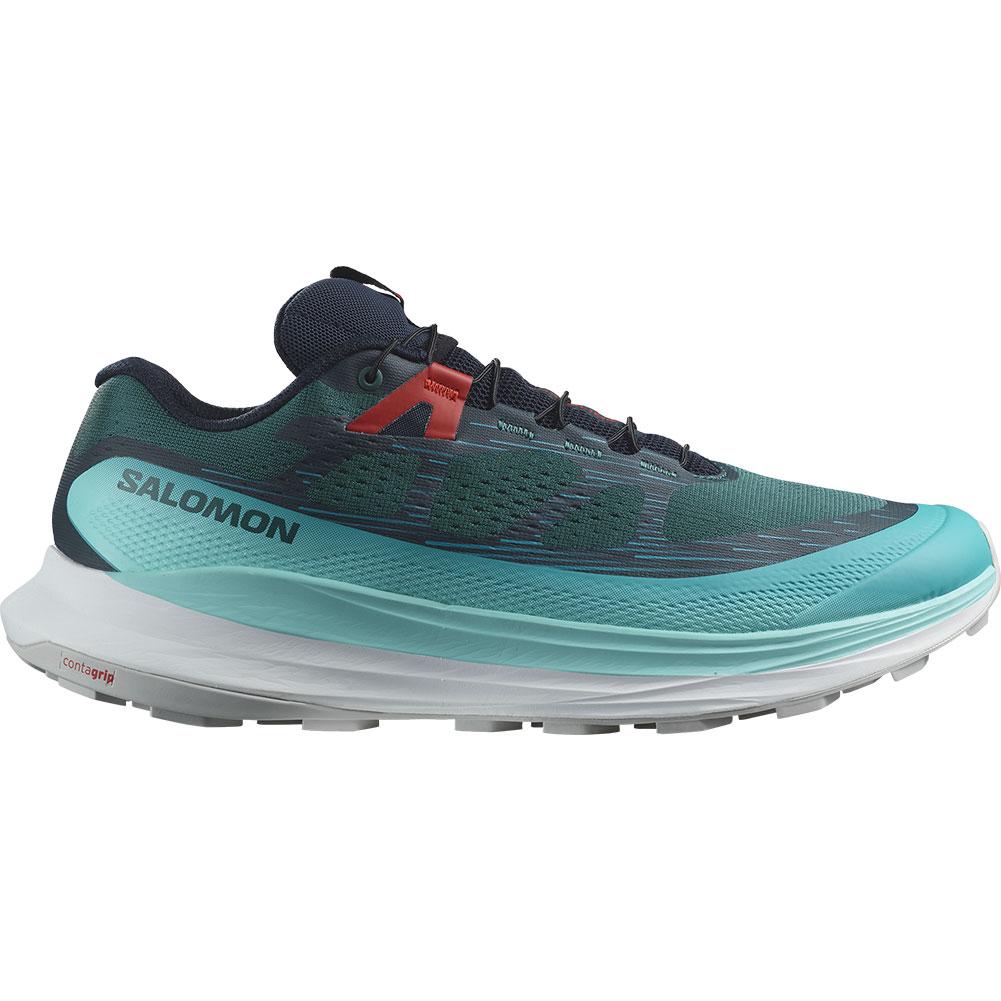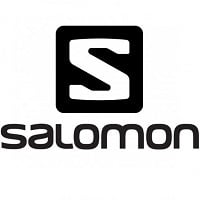 SALOMON
Salomon Ultra Glide 2 Trail Running Shoes Men's
Item#: I3119
Availability : In-Stock
ULTRA GLIDE 2 is a game-changing, ultra-cushioned trail chameleon. Designed to adapt to varying terrains and surfaces, it's long-distance comfortable and lightweight on foot, ideal for weaving through the changing scenery of wherever your mood or ambition takes you. Whatever the challenge, wherever you run.
Cushion: MAXIMUM
Foot protection: LIGHT
Foot support: NEUTRAL
Frequency per week: ONCE OR LESS | 2-3 TIMES | 4 TIMES OR MORE
Running terrain: MIXED TERRAIN
Shoe width: STANDARD
BENEFITS:
Cushioning
Built on Energy Foam, our super cushy midsole compound for plush landings even over longer distances.
Smooth Transitions
Our signature Reverse Camber rocker geometry combined with an 6mm drop ensures quick, smooth transitions.
Lightweight
A lightweight, flexible, and durable engineered mesh upper provides optimized and comfortable foothold.
Salomon Ultra Glide 2 Trail Running Shoes Men's Features & Specifications:
OUTSOLE - All Terrain Contagrip®: Our All Terrain Contagrip® is built for the widest variety of surfaces. It delivers durability & confidence on wet, dry, hard or loose surfaces.
MIDSOLE - energyFOAM: Lightweight, responsive foam created by combining EVA and Olefin [OBC] to deliver long-lasting cushion and bouncy energy return.
MIDSOLE - Reverse Camber: Inspired by Salomon's ski heritage, this curved midsole geometry helps you feel like you are floating over the ground.
MIDSOLE - Profeel Film: Profeel Film gives your stride a smoother and more stable feel by acting as a filter between you and the terrain.
UPPER CONSTRUCTION - EndoFit™: An internal fit sleeve designed to hug the foot in exactly the right places and provide a precise fit.
UPPER CONSTRUCTION - SensiFit™: SensiFit™ cradles the foot from the midsole to the lacing system, providing a secure, snug, and virtually customized fit all around the foot.
LACING SYSTEM - Quicklace™: Minimalistic and strong lace for one-pull tightening. Easy-on, easy-off.
Inlay sole: Textile
Lining: Textile
Outsole: Rubber
Upper: Textile / Synthetic
Drop: 6 in mm
Lug depth: 3,5 mm
Heel stack height: 32 mm
Forefoot stack height: 26 mm
Weight: 260 g
Lacing system: Quicklace®
Waterproofness: None
Salomon Ultra Glide 2 Trail Running Shoes Men's Size Guide - Inch

| Order size | FOOT LENGTH (INCH) | UK | EUR | JP |
| --- | --- | --- | --- | --- |
| 4M | 8,5 | 3.5 | 36 | 22 |
| 4.5 M | 8,7 | 4 | 36 2/3 | 22,5 |
| 5 M | 8,9 | 4.5 | 37 1/3 | 23 |
| 5.5 M | 9,1 | 5 | 38 | 23,5 |
| 6 M | 9,3 | 5.5 | 38 2/3 | 24 |
| 6.5 M | 9,4 | 6 | 39 1/3 | 24,5 |
| 7 M | 9,6 | 6.5 | 40 | 25 |
| 7.5 M | 9,8 | 7 | 40 2/3 | 25,5 |
| 8 M | 10 | 7.5 | 41 1/3 | 26 |
| 8.5 M | 10,2 | 8 | 42 | 26,5 |
| 9 M | 10,4 | 8.5 | 42 2/3 | 27 |
| 9.5 M | 10,6 | 9 | 43 1/3 | 27,5 |
| 10 M | 10,8 | 9.5 | 44 | 28 |
| 10.5 M | 11 | 10 | 44 2/3 | 28,5 |
| 11 M | 11,2 | 10.5 | 45 1/3 | 29 |
| 11.5 M | 11,4 | 11 | 46 | 29,5 |
| 12 M | 11,6 | 11.5 | 46 2/3 | 30 |
| 12.5 M | 11,8 | 12 | 47 1/3 | 30,5 |
| 13 M | 12 | 12.5 | 48 | 31 |
| 13.5 M | 12,2 | 13 | 48 2/3 | 31,5 |
| 14 M | 12,4 | 13.5 | 49 1/3 | 32 |
| 14.5 M | 12,6 | 14 | 50 | 32,5 |
| 15 M | 12,8 | 14.5 | 50 2/3 | 33 |
Sign up to Our Newsletter