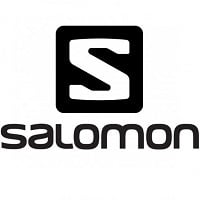 SALOMON
Salomon Threat Skis
Item#: SAL1218
Availability : In-Stock
The 2014 Threat by Salomon is designed for doing tricks, whether you are in the park, the urban jungle, or in the back country taking advantage of nature's "obstacles". Park and pipe skis will have twin tips and more durable edges (to better withstand your abuse). The Threat holds true to tradition with a full camber profile allowing for full-length edge pressure and more rebound energy from each turn.
Salomon Threat Skis Specs:
Composite Core: Combination of fibers that reduces weight, and adds maneuverability and forgiveness.
Edgy Monocoque: Designed for free-skiing applications, with reduced excess material for more efficient energy transfer from skier to snow.
Wide Edges: Thicker edges for increased durability and improved shock resistance.
Single Ti Laminate: A single layer of Titanium reinforcement for great edge grip, efficient energy transfer and liveliness.
Twin Progressive Sidecut: A bigger radius at the tip and a smaller radius at the tail makes for easier turn initiation and optimum grip out of turns.
Sign up to Our Newsletter