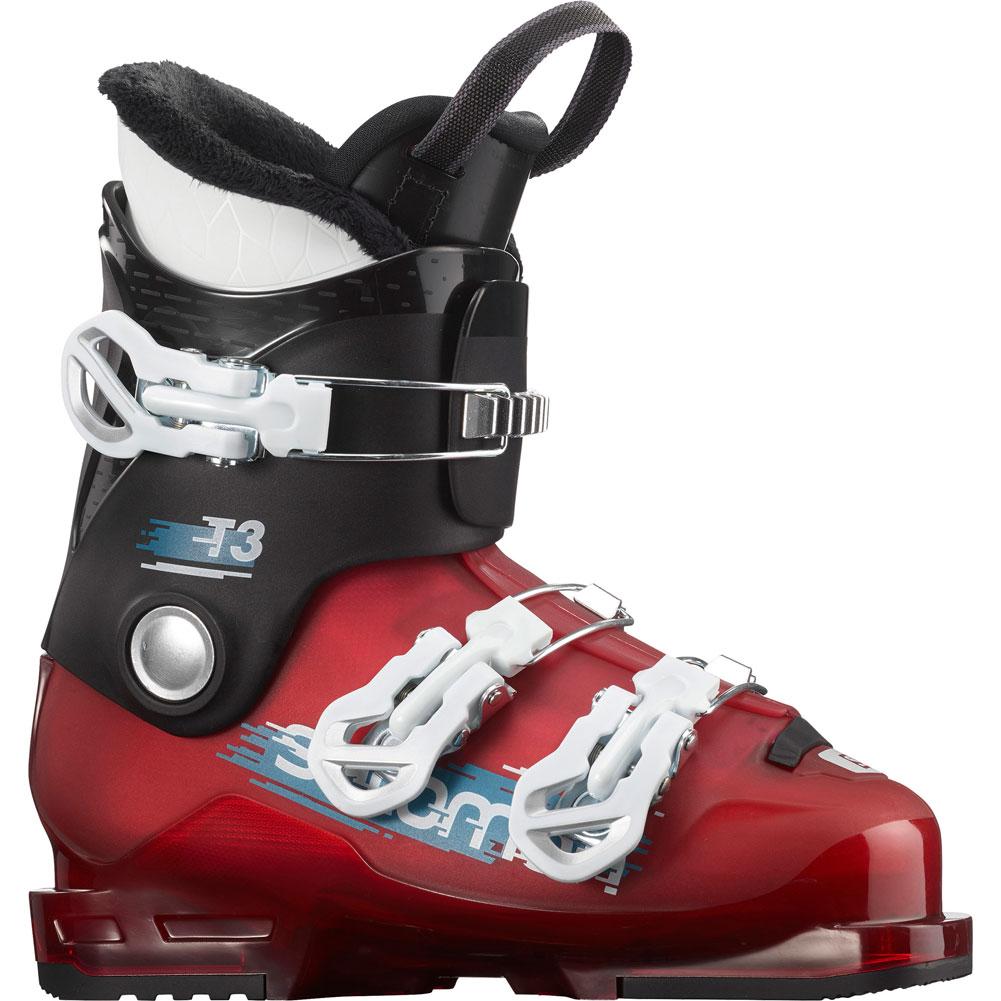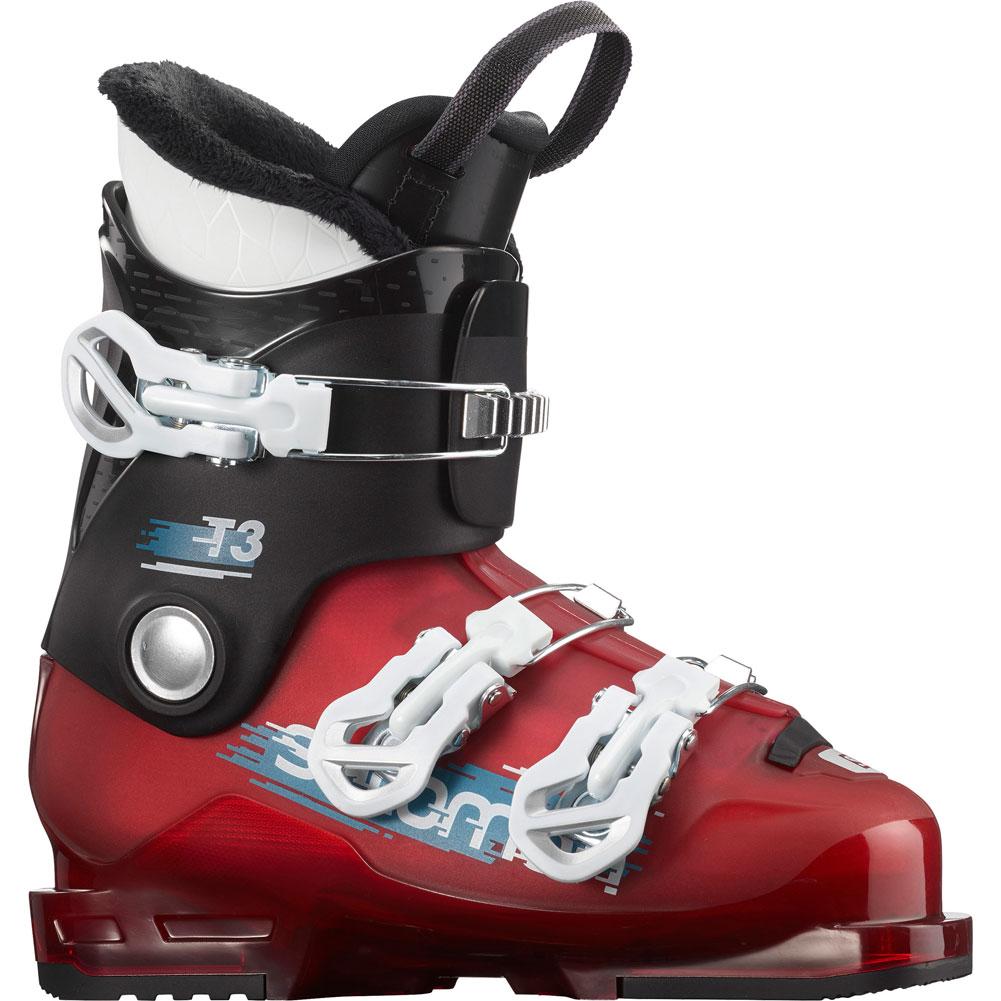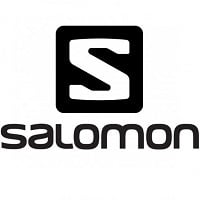 SALOMON
Salomon T3 MNC Ski Boots Boys' 2023
Item#: L41179300
Availability : In-Stock
T3 RT helps young skiers improve fast so they have more fun. It has a thin shell so it flexes and is easier to put on and take off, and it has a modern stance position and Oversized Pivot for better skiing.
Alpine terrain: ON-PISTE
Boot width: MEDIUM
Stiffness: SOFT
BENEFITS:
Adapted to kids
Thinner shell, Junior Oversize Pivot and modern foot positioning deliver the optimum comfort and skiing performance for kids.
Convenience
A thin shell design allows easy step-in, so that kids can put their boots on by themselves.
Design
Designed to match Salomon Junior ski graphics perfectly.
Salomon T3 MNC Ski Boots Boys' 2023 Features & Specifications:
Alpine premounted ISO 5355: Alpine pads are premounted and compatible with ISO 9462 alpine bindings.
Polyurethane: A material with consistent density that ensures perfect wrapping, reliable progressivity and good power transmission.
Polyolefin: More durable material, also providing lightness and stability.
My ThermicFit Jr: The Thermic Fit Junior liner has pre-formed zones which protect the tibia and forefoot, while also providing good comfort and warmth.
Rental barcode sticker: The rental barcode sticker simplifies ski park management and is compatible with all existing rental software.
Binding set color coding: The binding set color coding helps you color match with the binding for easy compatibility.
Riveted oversized pivot: The Riveted Oversized Pivot ensures perfect power transmission between cuff and shell.
3 riveted vario plastic: Easy to use and light buckles.
Alpine Boot last: KID
Weight: 1020 g
Norm: Alpine
Tech inserts: No
Salomon T3 MNC Ski Boots Boys' 2023 Size chart

Order size

FOOT LENGTH (MM)

EURO

UK

US

BOOT SOLE LENGTH(mm)

14

140 - 149mm

22-23

7,5 K

8

C208

15

150 - 159mm

24 2/3

8,5K

9

C208

16

160 - 169mm

26

9,5K

10

C208

17

170 - 179mm

27 2/3

10,5K

11

C224

18.0-18.5

180 - 189mm

29 - 30

11,5K - 12K

12 - 12,5

C235

19.0-19.5

190 - 199mm

30 2/3 - 31 1/3

12,5K - 13K

13 - 13,5

C235

20.0-20.5

200 - 209mm

32 - 33

13,5K- 1

1 - 1,5

C246

21.0-21.5

210 - 219mm

33 2/3 - 34 1/3

1,5 - 2

2 - 2,5

C255

22 - 22,5

220 - 229mm

35 - 36

2,5 - 3

3 - 3,5

A265

23 - 23,5

230- 239mm

36 2/3 - 37 1/3

4 - 4,5

<

Sign up to Our Newsletter