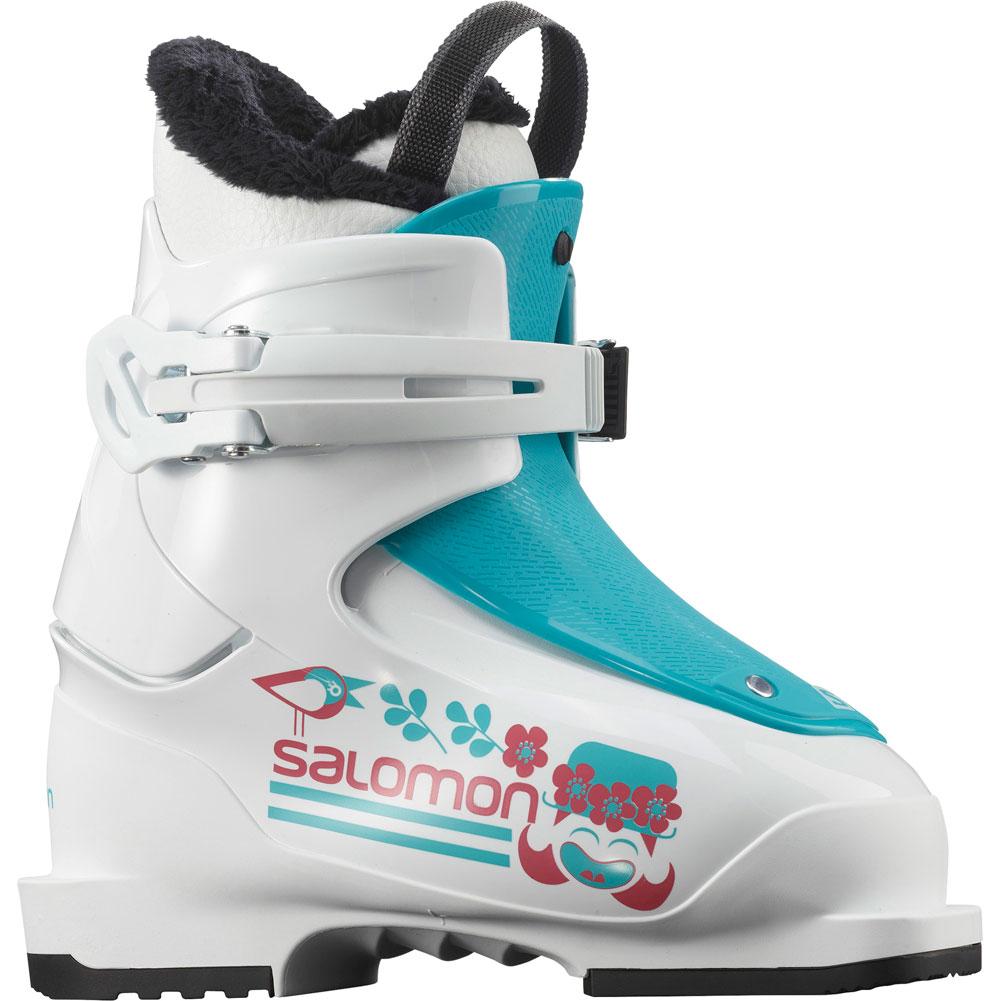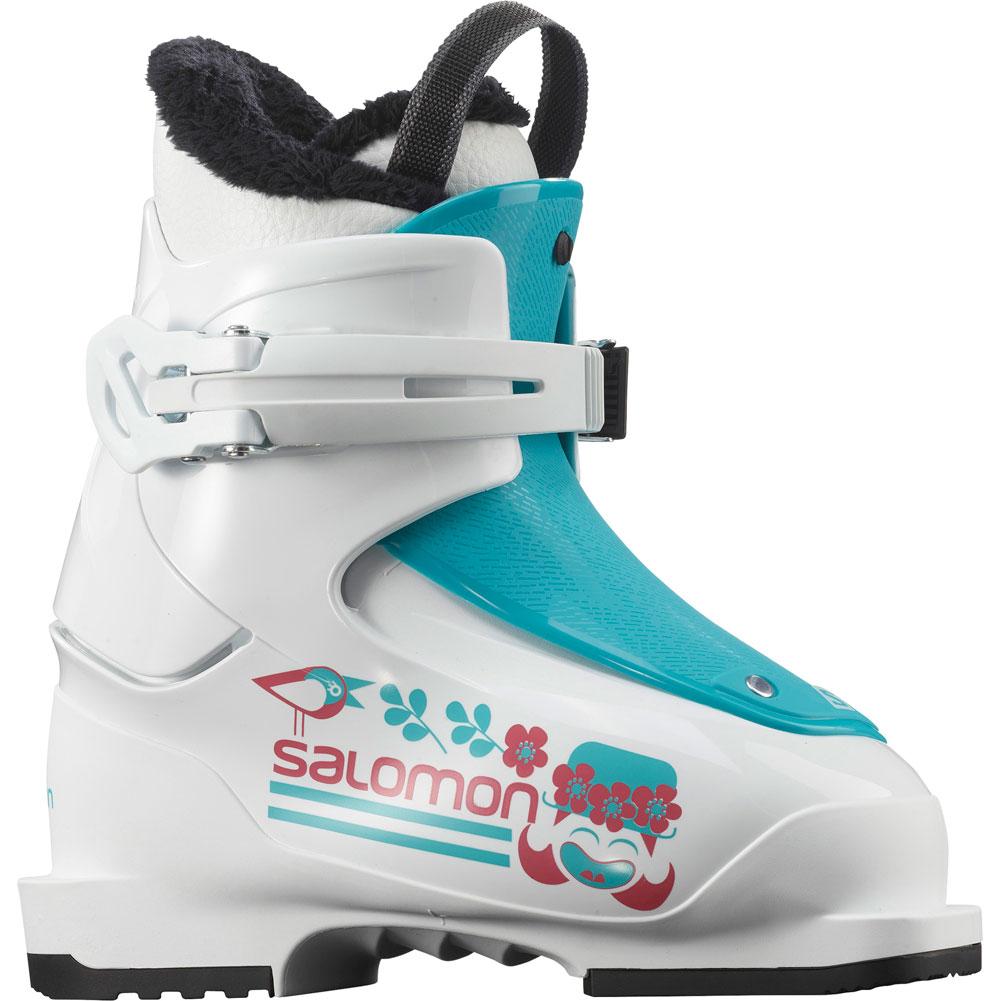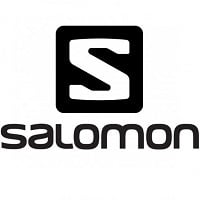 SALOMON
Salomon T1 Girly Ski Boots Girls' 2023
Item#: L41178000
Availability : In-Stock
Salomon's T1 GIRLY is a great first boot designed with girls in mind. Light and warm, it's easy for young skiers to put on and take off and has a fun design that girls will enjoy showing off on the slopes.
Alpine terrain: ON-PISTE
Boot width: WIDE
Stiffness: SOFT
BENEFITS:
Adapted to kids
The thinner shell, Junior Oversize Pivot, and modern foot positioning deliver the optimum comfort and skiing performance to young kids.
Convenience
The thin shell design allows for easy step-in so kids can put their boots on by themselves.
Design
These boots are designed to perfectly match Salomon's Junior ski graphics.
Salomon T1 Girly Ski Boots Girls' 2023 Features & Specifications:
Polyolefin: A more durable material, which also provides lightness and stability.
Polyolefin: More durable material, also providing lightness and stability.
My ThermicFit Jr: The Thermic Fit Junior liner has pre-formed zones which protect the tibia and forefoot, while also providing good comfort and warmth.
Alpine premounted ISO 5355: Alpine pads are premounted and compatible with ISO 9462 alpine bindings.
Riveted oversized pivot: The Riveted Oversized Pivot ensures perfect power transmission between cuff and shell.
1 riveted ratchet: The ratchet buckle is located on the cuff to offer easier tooth catch up and a wider adjustment range.
Alpine Boot last: KID
Weight: 580 g
Norm: Alpine
Tech inserts: No
Salomon T1 Girly Ski Boots Girls' 2023 Size chart

| Order size | FOOT LENGTH (MM) | EURO | UK | US | BOOT SOLE LENGTH(mm) |
| --- | --- | --- | --- | --- | --- |
| 14 | 140 - 149mm | 22-23 | 7,5 K | 8 | C208 |
| 15 | 150 - 159mm | 24 2/3 | 8,5K | 9 | C208 |
| 16 | 160 - 169mm | 26 | 9,5K | 10 | C208 |
| 17 | 170 - 179mm | 27 2/3 | 10,5K | 11 | C224 |
| 18.0-18.5 | 180 - 189mm | 29 - 30 | 11,5K - 12K | 12 - 12,5 | C235 |
| 19.0-19.5 | 190 - 199mm | 30 2/3 - 31 1/3 | 12,5K - 13K | 13 - 13,5 | C235 |
| 20.0-20.5 | 200 - 209mm | 32 - 33 | 13,5K- 1 | 1 - 1,5 | C246 |
| 21.0-21.5 | 210 - 219mm | 33 2/3 - 34 1/3 | 1,5 - 2 | 2 - 2,5 | C255 |
| 22 - 22,5 | 220 - 229mm | 35 - 36 | 2,5 - 3 | 3 - 3,5 | A265 |
| 23 - 23,5 | 230- 239mm | 36 2/3 - 37 1/3 | 4 - 4,5 | 4,5 - 5 | A275 |
| 24 - 24,5 | 240 - 249mm | 38 - 39 | 5 - 5,5 | 6,5 - 7 | A285 |
| 25 - 25,5 | 250 - 259mm | 39 2/3 - 40 1/3 | 6 - 6,5 | 7,5 - 8 | A295 |
| 26 - 26,5 | 260 - 269mm | 41 - 42 | 7,5 - 8 | 9 - 9,5 | A305 |
Sign up to Our Newsletter