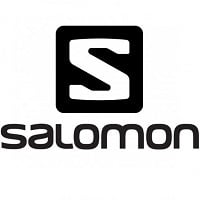 SALOMON
Salomon Select HV 80 GripWalk Ski Boots Men's
Item#: G8719
Availability : In-Stock
Developed so skiers can experience some of Salomon's extensive boot-building know-how and a wider fit that instantly adjust to the shape of their feet, the SELECT HV 80 delivers high-end performance with minimal fuss. The Autostretch liner is built to instantly adapt to your feet, while the shell's geometry ensures precise power transmission.
Usage: All-Mountain
Claim: The high-end performance skiers need, with the wider instant fit they want.
BENEFITS:
Immediate comfort for wider feet
The 102mm last and Dual Sensifit insert make step-in extremely easy even for wider feet, while the elastic sides of the Autostretch liner perfectly adapt to women's calves.
Instant adaptation
The morphological cuff is designed to offer a more open position and automatically adapt its shape to the shape of your calf, so you can enjoy more comfort while skiing.
Uncompromised performance
Based on the geometry and volume of one of Salomon's favorite classics, the S/PRO, this boot doesn't make any compromises on performance.
Salomon Select HV 80 GripWalk Ski Boots Men's Features & Specifications:
Dual Sensifit Insert: The soft PU Sensifit™ inserts on both sides of the shell make it even easier to step in the boot, delivering an extremely easy step-in and anatomical wrapping of the instep.
Autostrech liner: Anatomically designed liner, it improves comfort while ensuring a warmer fit. The elastic sides of the Autostretch construction allow for perfect adaptation to your calf.
Calf adjuster: The Calf Adjuster offers a higher and wider calf perimeter capacity, fitting all leg shapes easily and quickly.
Flex: 80
Franchise: SELECT HV
Norm: Alpine
Tech inserts: No
Techno: Alpine - Adult
Alpine Boot last: 102
Strap: 360° 28MM
Weight (g): 1651.0
All-Mountain practice: Leisure
Alpine terrain: On-Piste
Boot width: Wide
Level of practiceL: Beginner
Stiffness: Soft
SHELL: Polyolefin|Dual sensifit insert
TECHNOLOGIES: Dual Sensifit Insert|Autostrech liner|Calf adjuster
CUFF: Polyolefin|Calf adjuster
LINER: My ThermicFit
BUCKLES: 4 riveted aluminium
ADJUSTMENT: Riveted oversized pivot
Colors: Black / Beluga / Silver Metallic
Size Range: 24/24.5 | 25/25.5 | 26/26.5 | 27/27.5 | 28/28.5 | 29/29.5 | 30/30.5
Sign up to Our Newsletter