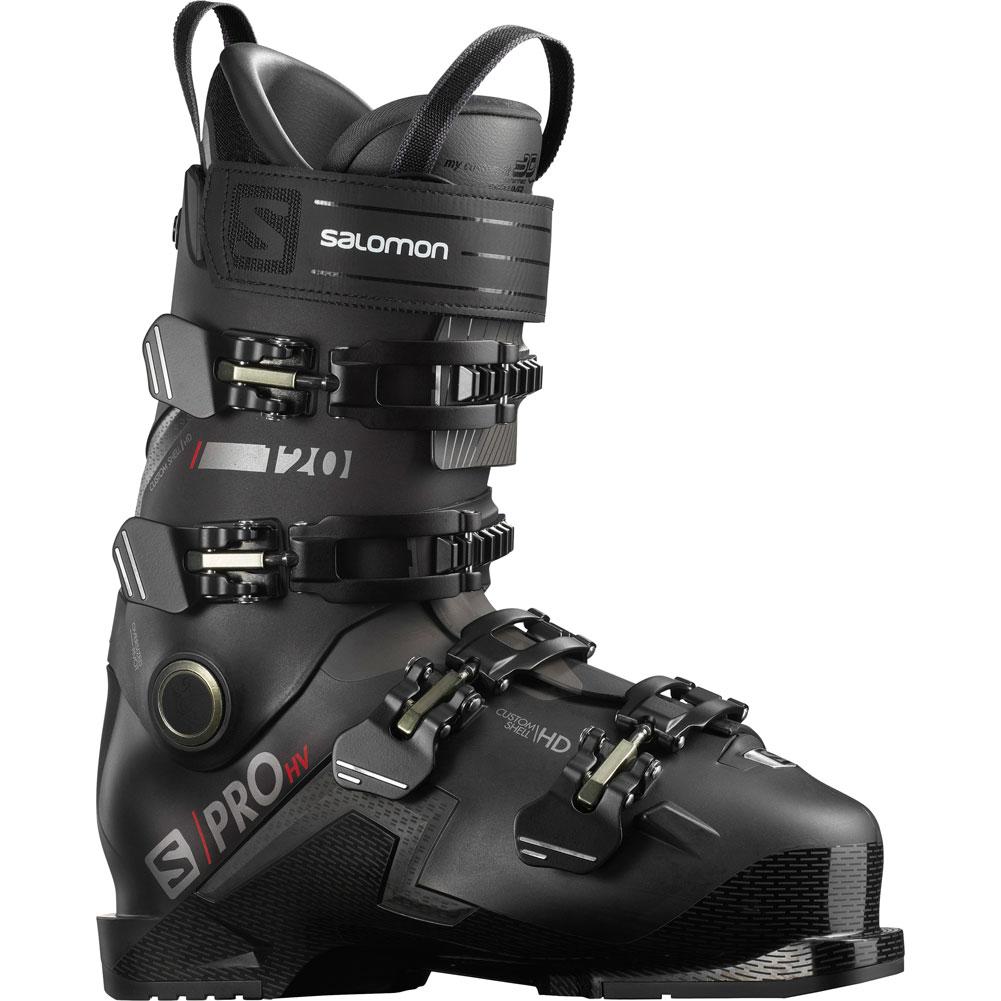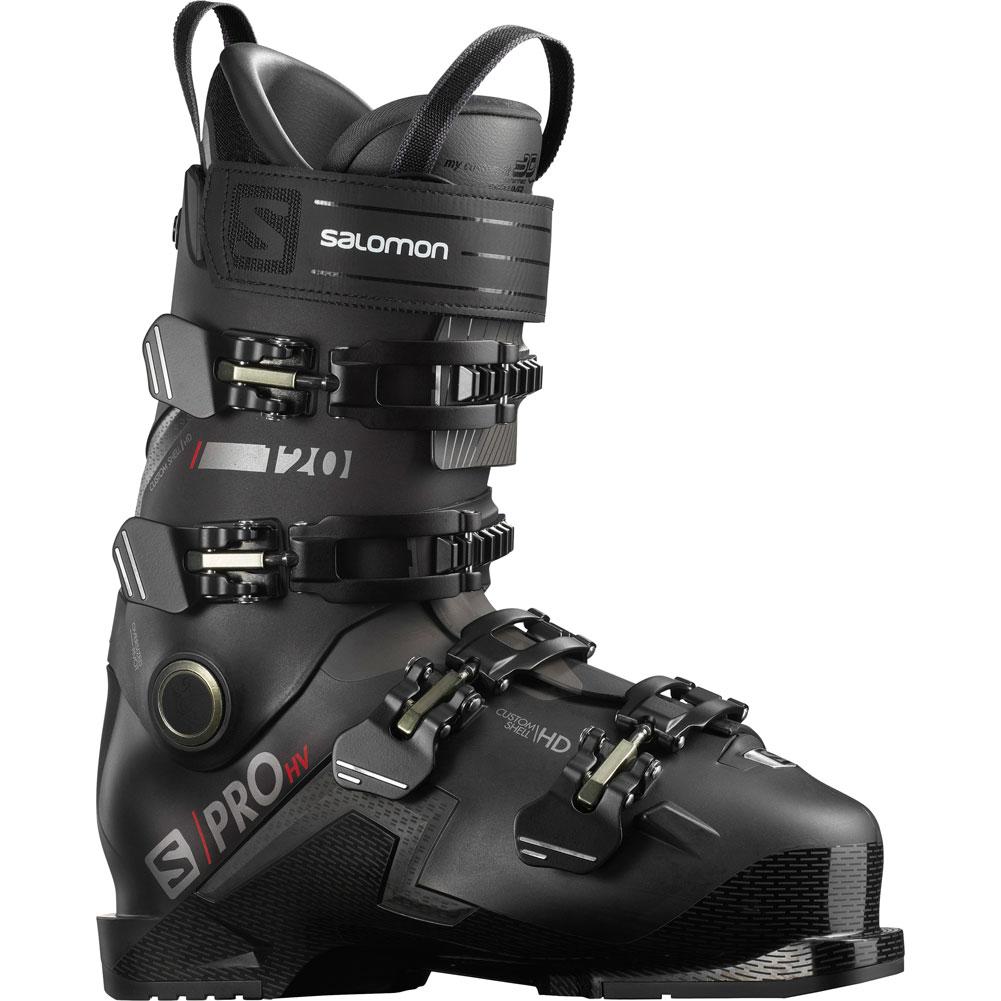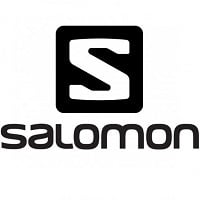 SALOMON
Salomon S/Pro HV 120 Ski Boots Men's
Item#: L41173900
Availability : In-Stock
Developed for skiers looking for the performance and fit of an S/PRO boot but adapted to a different morphology, this boot has been designed with an anatomic last of 102mm for more inclusiveness. The wider shell construction offers more room without compromising its high-performance. Now Gripwalk premounted for more safety grip & walking comfort.
BENEFITS:
Inclusive instant fit: The Dual Sensifit insert provides easy step-in, while the 102mm anatomic last and pre-shaped Seamless Liner provide more comfort and a better fit to accommodate wider feet.
Fully customizable: The Custom Shell HD and Coreframe 360° construction lets you customize the cuff, shell and liner so you can create the boot best fitted to your feet.
Performance: A combination of Salomon's high-performance Coreframe 360°, Sense Amplifier and Sense Strap TECHNOLOGIES: provide intense progressivity and rebound for precision at every turn.
SPECIFICATIONS:
Width: Medium
Norm: Alpine
Franchise: S/PRO HV
Weight (g): 1800
Alpine Boot last: 102/108
Flex: 120
Strap: SENSE 45MM
Stiffness: 4/5
Customizable: 5/5
TECHNOLOGIES:
Coreframe 360°: The Coreframe 360° brings lightness, enhances sensations and allows full customization possibilities. It is both shell and cuff inserts that guarantee the boot keeps its geometry and stiffness after the Custom Shell HD process.
Custom shell HD shell & cuff: The Custom Shell HD process on the shell and cuff aims to bring fast and complete personalization to your boots in just 10 minutes. The thinner wall construction and new shell materials allow the foot to be closer to the shell and provide enhanced sensations, more power and direct transmission.
Sense amplifier: The Sense Amplifier makes you feel progressivity and precision at the beginning of every turn while providing unmatched rebound effect, quicker edge to edge transfer and acceleration at the end of the turn.
Polyurethane + fiberglass coreframe + Custom Shell HD + dual sensifit insert
Seamless liner: A new, anatomically designed pre-shaped liner without internal or external stiches. It improves comfort, precision and ensures a warmer fit.
Dual Sensifit Insert: The soft PU Sensifit™ inserts on both sides of the shell make it even easier to step in the boot, delivering an extremely easy step-in and anatomical wrapping of the instep.
Polyurethane + fiberglass coreframe + Custom Shell HD
My Custom Fit 3D seamless pro: New anatomically designed pre-shaped Pro liner without internal and external stiches. To improve foothold, steering and ensure a precise fit.
Sense 45mm: Two positions for adapted fit and sensations options. The unhooked position allows you to reach the right level of progressiveness and rebound while, the hooked position ensures maximum stiffness and performance.
Alpine premounted ISO 5355: Alpine pads are premounted and inter-compatible with alpine bindings ISO 9462.
Flex adjuster: Depending on the snow conditions, the Flex Adjuster allows you to boost or smooth your flex.
Riveted oversized pivot: The Riveted Oversized Pivot ensures perfect power transmission between cuff and shell.
Sign up to Our Newsletter