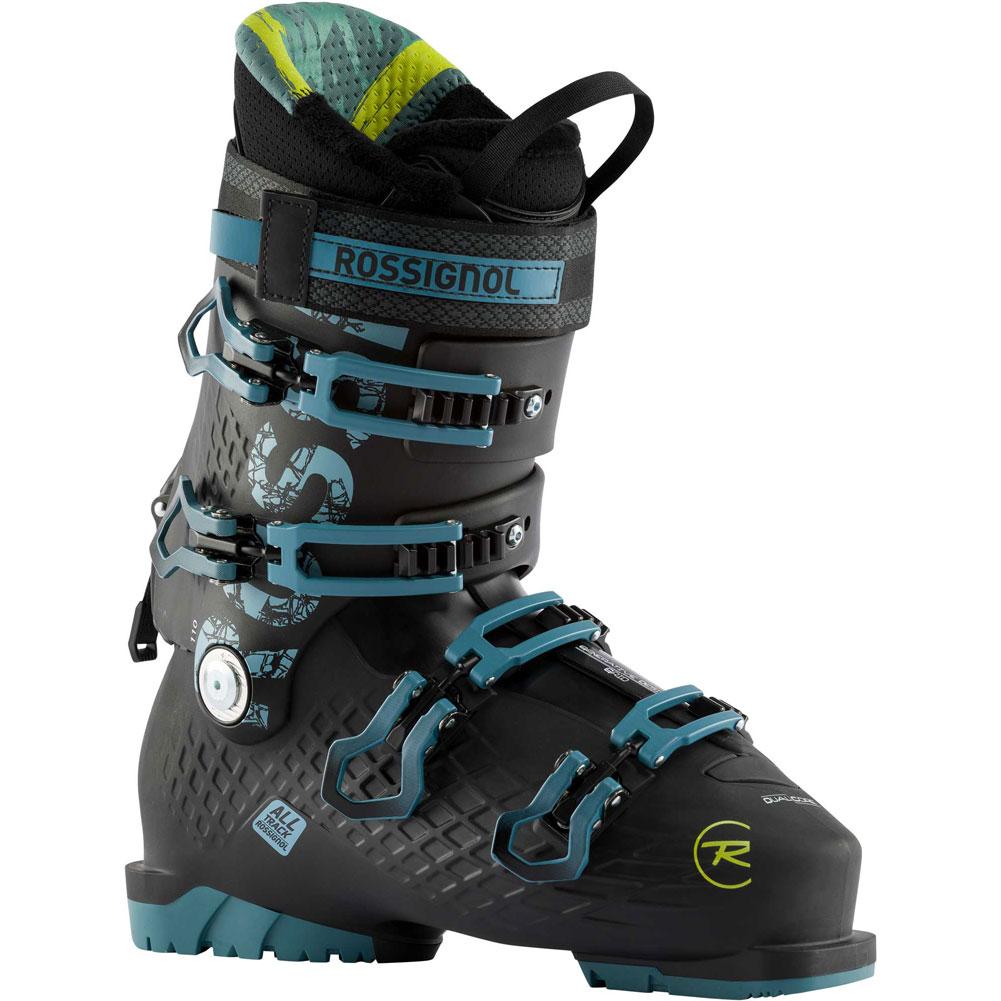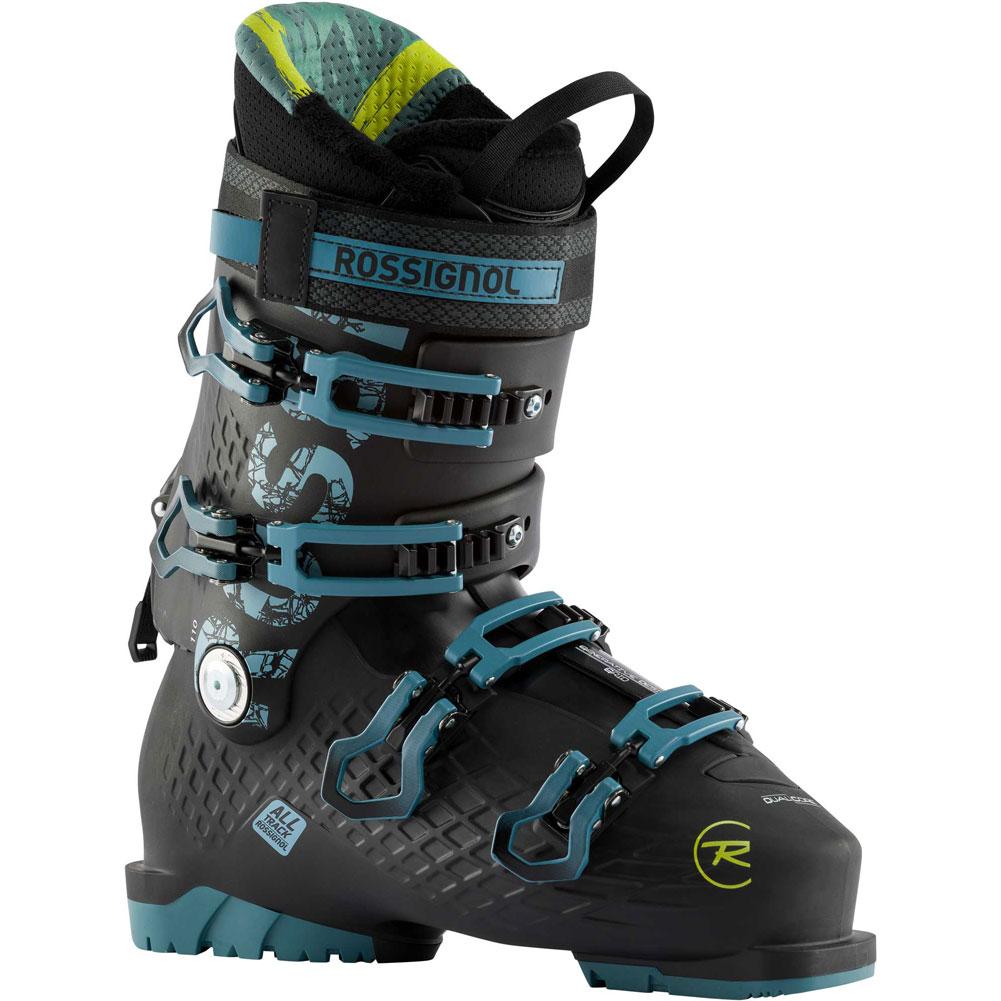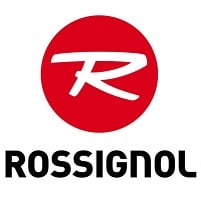 ROSSIGNOL
Rossignol Alltrack 110 Ski Boots Men's
Item#: RBI3130
$449.95

$382.46

Up to 15% OFF
Availability : In-Stock
Explore the whole mountain. From the back bowls to beyond the gates, the Alltrack 110 is designed to ski it all. The Generative Design Grid shell is engineered for reduced weight and full power transmission on-piste or off and everywhere in between. It features a forgiving 102mm last and a releasable cuff that offers a natural range of motion for hiking. The full custom liner includes Thinsulate™ insulation for added warmth and is thermo-moldable for a precise fit.
Regular Fit
Regular fit features a 102mm last for a forgiving anatomical feel regardless of foot shape
Lightweight, Full Power
Generative Design Grid minimizes boot wall thickness for the most effective use of material to reduce weight and enhance power transfer
Better Skiability, Better Fit
Dual Core technology provides targeted power transmission and shell wrapping, resulting in livelier rebound, response and control
Optimized Hike Mode
The lower boot shell is designed to offer a 50-degree range of motion in walk mode for efficient touring and maximum power for skiing when in ski mode
Custom Comfort and Precision
Full custom liners are 100% customizable for enhanced comfort, precision, and power transmission
Insulated Warmth and Support
Thinsulate™ Stretch insulates while providing enhanced foot support for better skiability
GRIPWALK® Compatible (sold separately)
GRIPWALK® soles feature a rubber tread and rockered toe for a more natural walking motion and increased traction
GENERATIVE DESIGN GRID
A progressive new data-driven design approach that harnesses the power of generative design software to create the ideal boot shape. Focused on minimizing shell wall thickness for reduced weight while simultaneously enhancing power and support, our new GENERATIVE DESIGN GRID shell offers the most effective blend of both.
DUAL CORE TECHNOLOGY
Our new "power injection" method allows the simultaneous injection of two different durometers of plastic at the exact same time. This unique mono-injection process allows targeted power transmission and shell wrapping; and creates our DUAL CORE sandwich construction throughout the shell, resulting in livelier rebound, response, and total control through the turn.
HIKE MODE 2.0
The new OPTIMIZED HIKE MODE includes a wider opening in the back of the lower shell, and a lower axis-of-rotation for optimized range-of-motion and uphill mobility (50? ROM). The articulating lower shell insert and metal-on-metal locking mechanism increase rearward support while supplying maximum power transmission on descents.
FULL CUSTOM T3
FULL CUSTOM liners offer customization in both the internal padding for enhanced foot wrapping and comfort, and the external liner materials for enhanced precision and power transmission. T3 version features mono-injected perforated Flexalon padding for a consistent medium density throughout performance and fit zones.
THINSULATE STRETCH
Developed by 3M, THINSULATE® is a lightweight synthetic insulation that delivers increased warmth in damp and cold conditions for all-day comfort and warmth. THINSULATE® STRETCH offers enhanced elasticity, improving freedom of movement and foot support for better skiability.
CHARACTERISTICS
Product
SKU: RBI3130 000
Weight: 1,830 kg/half pair (size 26,5)
Cuff
Flex index: 110
Last: 102
Cuff material: Polyolefine
Specifications: Hike Mode
Shell
Technology: Generative Design Grid
Material: Polyurethane
Bootboard: PU
Specifications: Dual Core
Buckles
Buckles material: 100% Aluminium
Buckles adjustment: 4 Micro
Additional functions: Adjustable Teeth 3 Positions
Liner
Liner technology: Full Custom T3
Thermal insulation: Forefoot Thinsulate® Stretch
Tongue: Power Wrap - One-Piece Toe Box
Powerstrap width (mm): 40mm
Soles
Properties: Gripwalk Compatible. Comfort Heel Pieces
Additional functions
Sign up to Our Newsletter