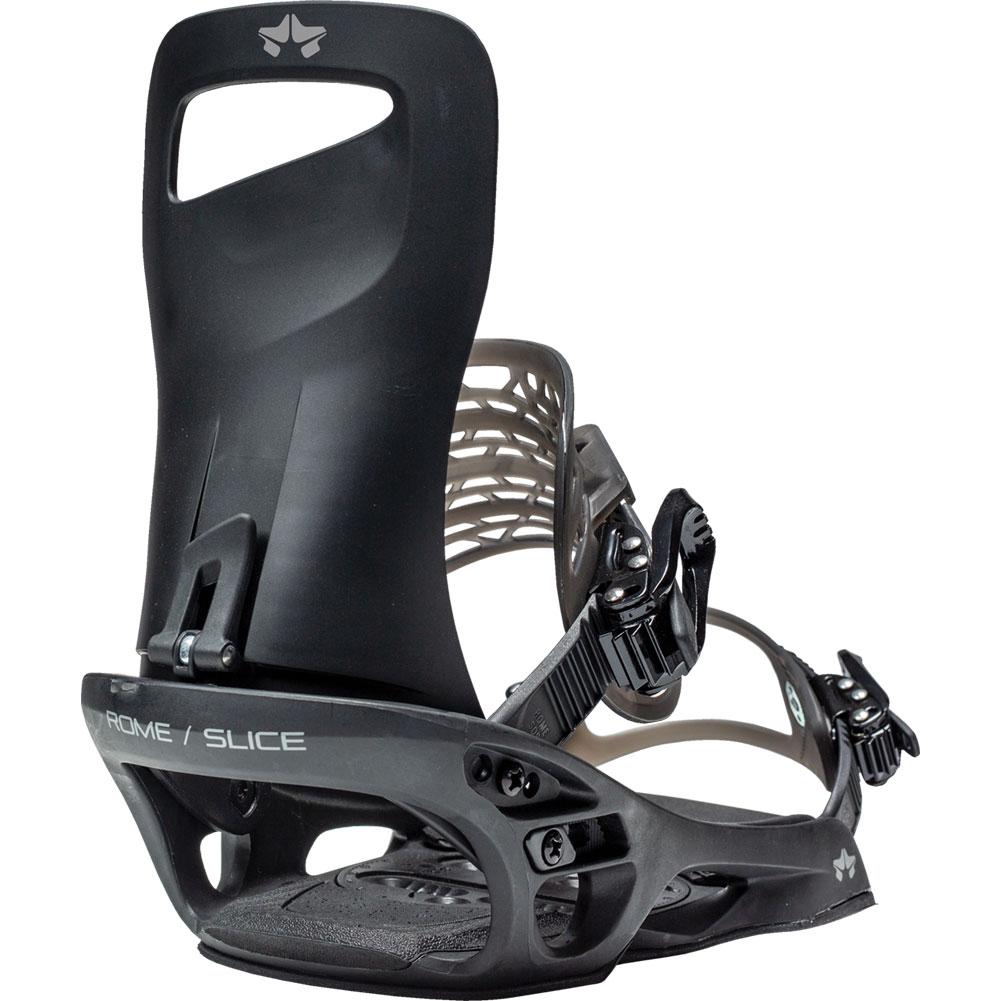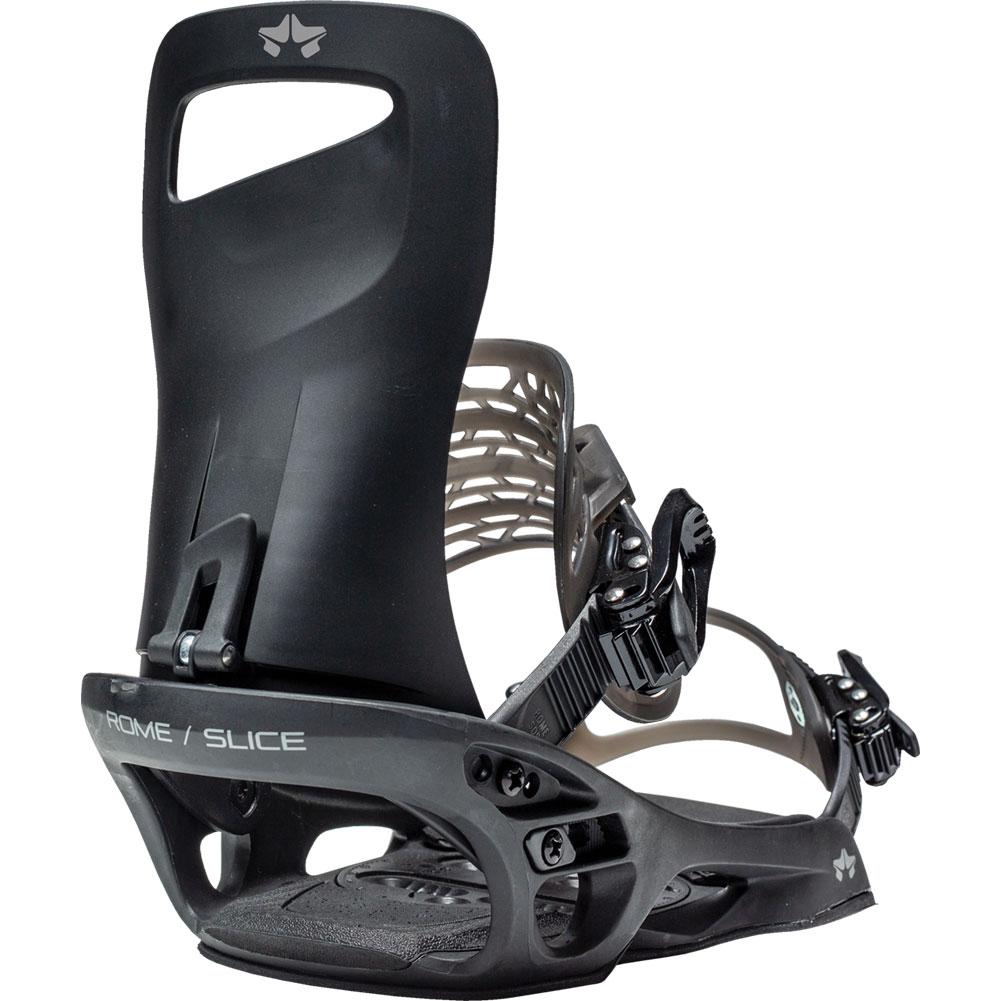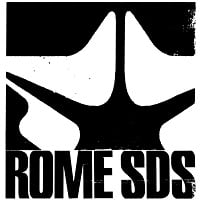 ROME
Rome Slice Snowboard Bindings Men's 2021
Item#: RO2120SLIC
Availability : In-Stock
RIDE ANYTHING WITH CONFIDENCE.
The Rome Slice is a medium flex binding designed to bolster confidence, link turns and discover new zones. Backed with the bombproof simplicity of Rome's Unibody platform and the tweak-friendly PureFlex ankle straps, the Slice is an all-mountain cutthroat.
RIDING (PLAYFUL-PRECISE): 4/10
CUSTOMIZATION: 2/10
Rome Slice Snowboard Bindings Men's 2021 Features & Specifications:
UNIBODY PLATFORM
PUREFLEX ANKLE STRAP
Built with the maximum coring and minimally styled, this ankle strap is medium flexing and built to tweak.
PUREGRIP TOE STRAP
Built for foolproof simplicity, this minimalist styled toe strap has maximum coring for a lightweight and versatile design.
HIGHBACK ROTATION
Designed so riders can adjust their highbacks to mirror the angle of their heelside edge for maximum power transfer.
HIGHBACK MATERIAL
BASEPLATE MATERIAL
BOOTS/BINDINGS SIZE GUIDE
| | | | | | | | | | | | | | | | | | | |
| --- | --- | --- | --- | --- | --- | --- | --- | --- | --- | --- | --- | --- | --- | --- | --- | --- | --- | --- |
| US MEN | 5 | 5.5 | 6 | 6.5 | 7 | 7.5 | 8 | 8.5 | 9 | 9.5 | 10 | 10.5 | 11 | 11.5 | 12 | 12.5 | 13 | 14 |
| US WOMEN | 6.5 | 7 | 7.5 | 8 | 8.5 | 9 | 9.5 | 10 | 10.5 | 11 | 11.5 | 12 | 12.5 | 13 | 13.5 | 14 | 14.5 | 15.5 |
| EU | 36.5 | 37 | 38 | 38.5 | 39 | 40 | 40.5 | 41 | 42 | 42.5 | 43 | 44 | 44.5 | 45 | 45.5 | 46 | 47 | 48.5 |
| CM | 23 | 23.5 | 24 | 24.5 | 25 | 25.5 | 26 | 26.5 | 27 | 27.5 | 28 | 28.5 | 29 | 29.5 | 30 | 30.5 | 31 | 32 |
| | | | | | | | | | | | | | | | | | | |
| | | | SMALL | | | ** | ** | | | | | | | | | | | |
| | | | | | | | | | M/L | | | ** | ** | | | | | |
| | | | | | | | | | | | | | | L/XL | | | *** | *** |
** DEPENDS ON BOOT/BINDING STYLE AND/OR BRAND - SAFEST TO UPSIZE. ROME RECOMMENDS CHECKING THE BOOT TO BINDING FIT WITH AN ADJUSTED BINDING.
TH
Sign up to Our Newsletter