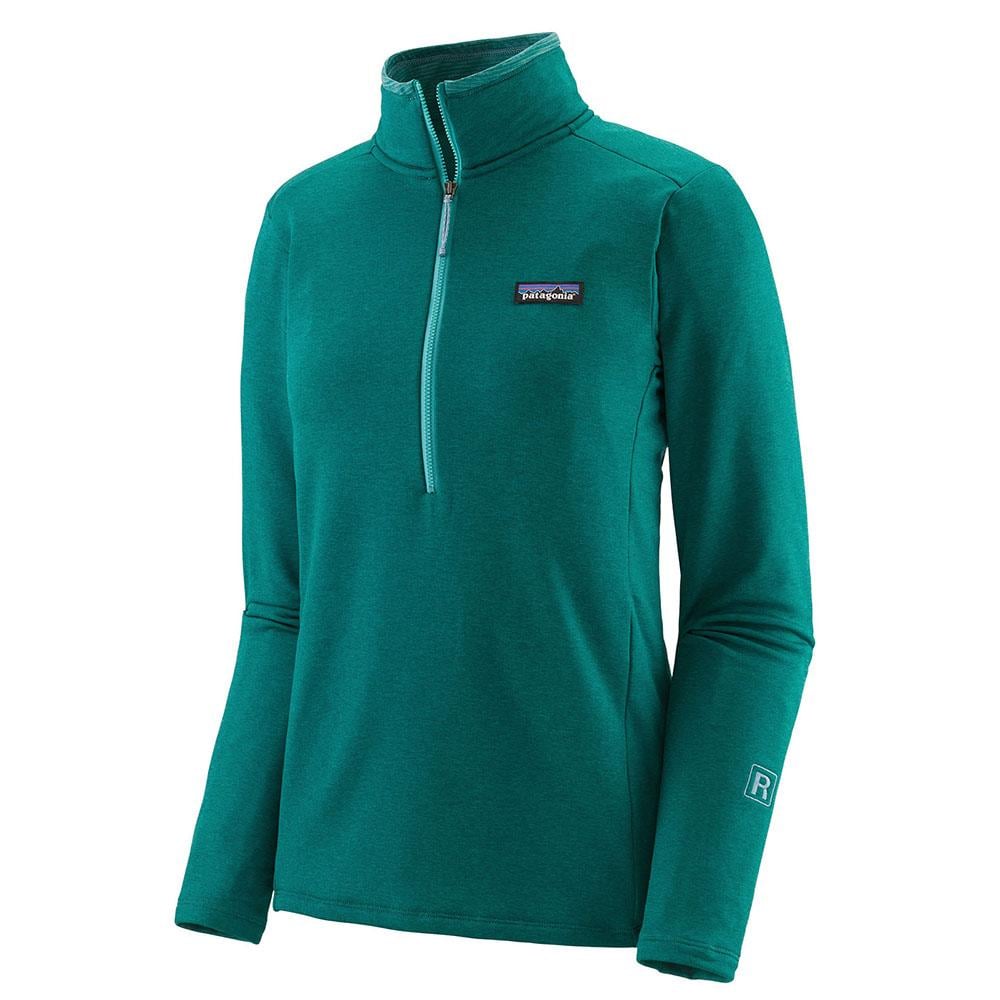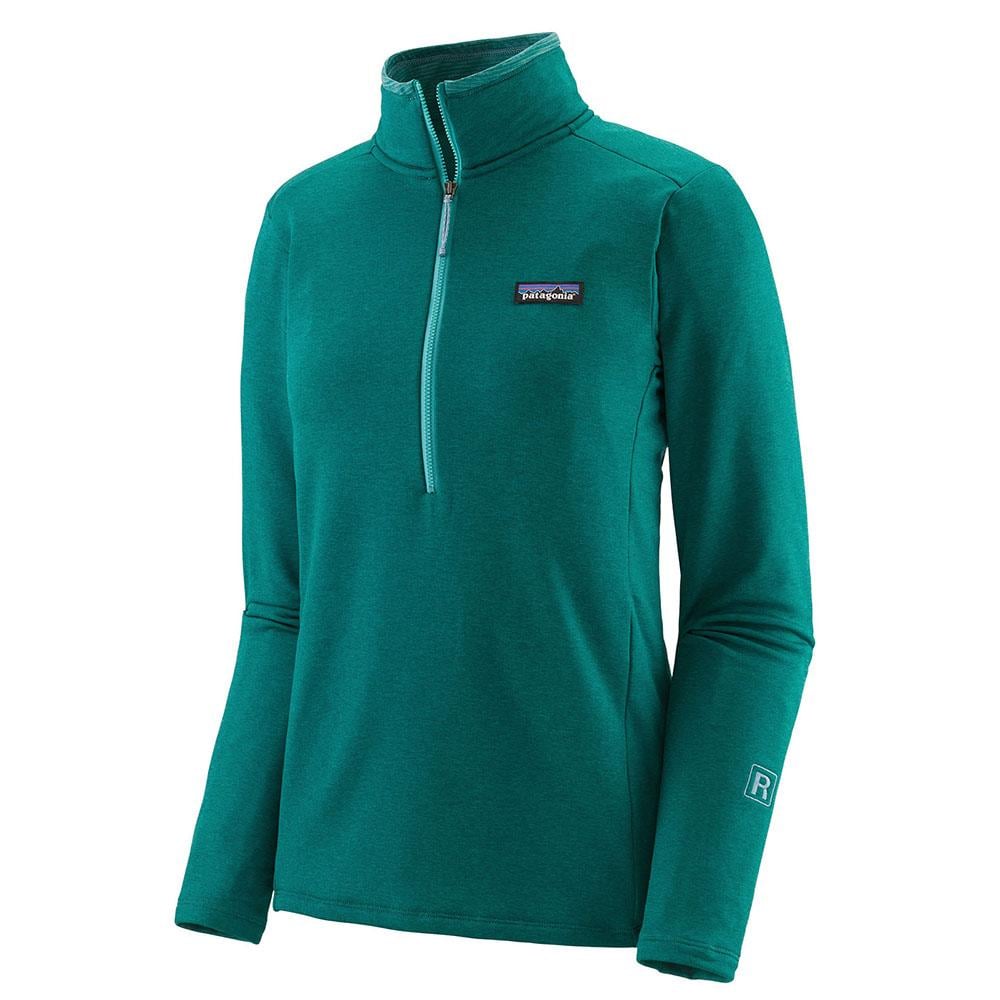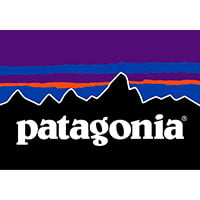 PATAGONIA
Patagonia R1 Daily Zip-Neck Pullover Fleece Women's
Item#: 40505
Availability : In-Stock
Designed to keep you warm and comfortable in cold conditions. This stretchy, smooth-faced technical layer for everyday activities is made with a soft 94% recycled polyester fabric and feels like traditional fleece next to the skin. Fair Trade Certified™ sewn.
Patagonia R1 Daily Zip-Neck Pullover Fleece Women's Features & Specifications:
Warm, Comfortable R1® Daily Fabric: Soft, smooth outer fabric and a brushed fleece backing with stretch keep you warm and comfortable; with HeiQ® Pure odor control
Offset Shoulder Seams: Off-shoulder seams sit comfortably under pack straps
Easy Venting: Half-zip for added venting
Wicks in High-Sweat Zones: Collar and back of neck are paneled with Capilene® Cool Lightweight fabric for additional next-to-skin comfort and wicking in high sweat zones
Supporting the People Who Made This Product: Fair Trade Certified™ sewn
Weight: 252 g (8.9 oz)
Materials: 6.3-oz 94% recycled polyester/6% spandex flat-faced fleece with miDori™ bioSoft for added wicking and softness, and HeiQ® Pure odor control
Women's Sizing - Tops and Bottoms
Measurements are in inches, unless otherwise noted.
Body Measurements Garment Measurements
| | | | Chest* | Waist | Low Hip** | | Standard Inseam*** | Short Inseam | Regular Inseam | Long Inseam |
| --- | --- | --- | --- | --- | --- | --- | --- | --- | --- | --- |
| XXS | 00 | 24 | 31 | 24.5 | 34 | | 30 | 30 | 32 | 34 |
| | 0 | 25 | 32 | 25.5 | 34 | | 31 | 30 | 32 | 34 |
| XS | 2 | 26 | 33 | 26.5 | 36 | | 31 | 30 | 32 | 34 |
| | 4 | 27 | 34 | 27.5 | 37 | | 32 | 30 | 32 | 34 |
| S | 6 | 28 | 35 | 28.5 | 38 | | 32 | 30 | 32 | 34 |
| | 8 | 29 | 36 | 29.5 | 39 | | 32 | 30 | 32 | 34 |
| M | 10 | 30 | 37 | 30.5 | 40 | | 32 | 30 | 32 | 34 |
| | 12 | 31 | 38.5 | 32 | 41.5 | | 32 | 30 | 32 | 34 |
| L | 14 | 32 | 40 | 33.5 | 43 | | 32 | 30 | 32 | 34 |
| | 16 | 33 | 42 | 35.5 | 45 | | 32 | 30 | 32 | 34 |
| XL | 18 | 34 | 44 | 37.5 | 47 | | 32 | 30 | 32 | 34 |
| | 20 | 35 | 46 | 39.5 | 49 | | 32 | 30 | 32 | 34 |
| XXL | 22 | 36 | 48 | 41.5 | 51 | | 32 | 30 | 32 | 34 |
Sign up to Our Newsletter