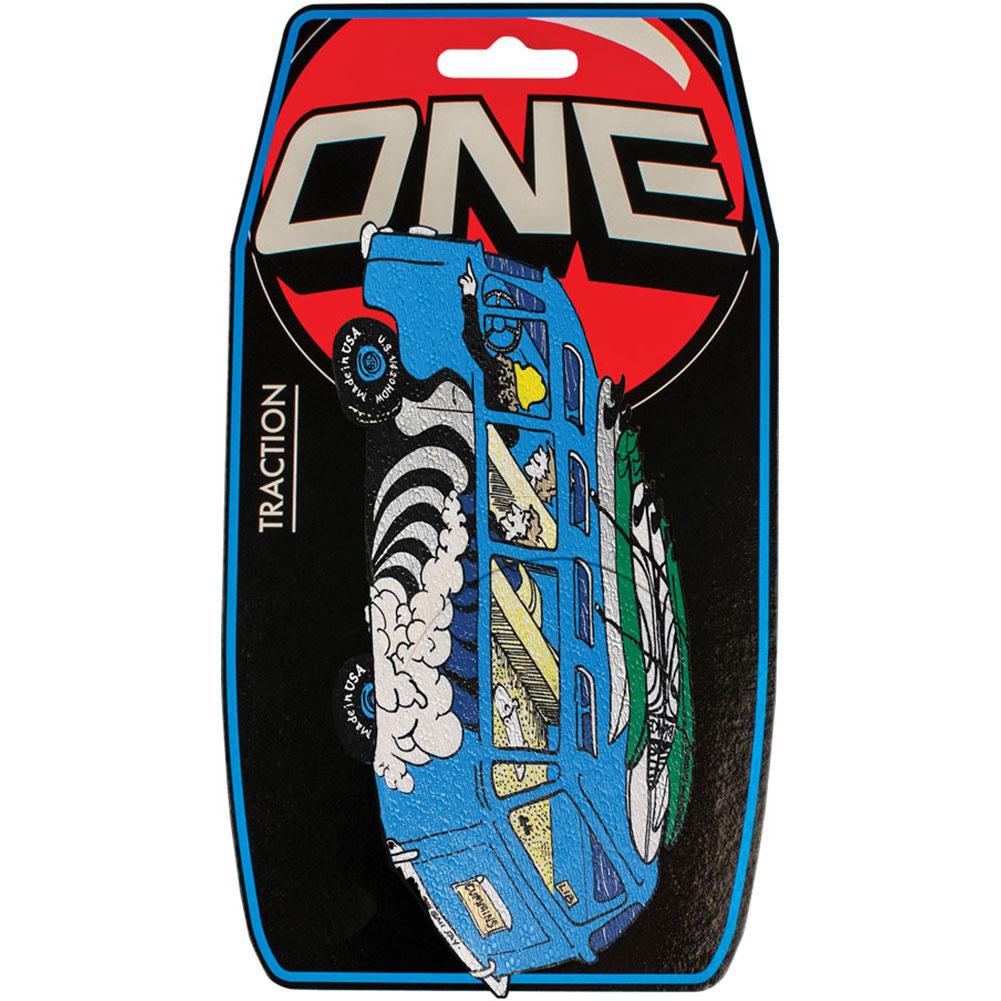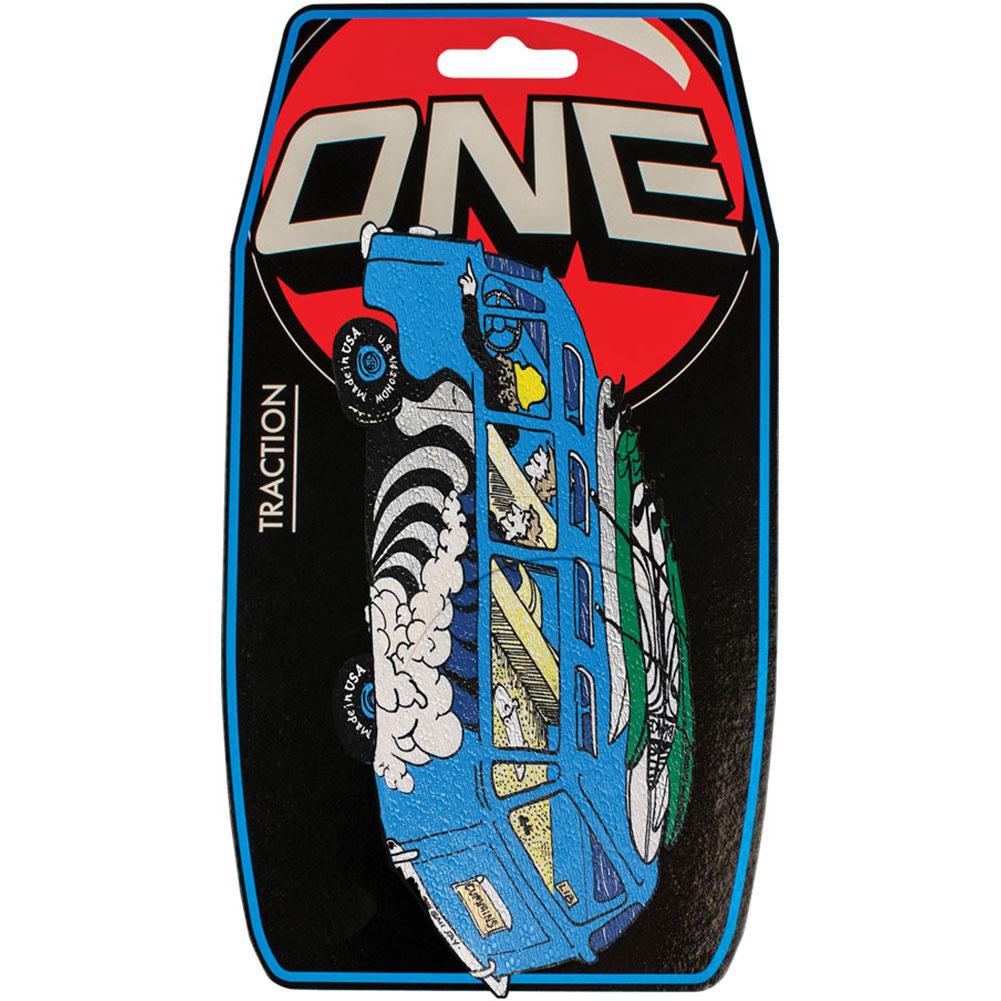 ONEBALLJAY
One Ball Jay Mc Bus Stomp Pad 4x6in
Item#: ASVW
Availability : In-Stock
MC BUS art stomp pad/traction pad from MC's Lib Tech Radical Rick snowboard.
This traction pad has a clear material over the MC bus graphic with our new cone shaped stud design. It is extremely hard to scratch. We use a propriety rubberized material that is light, waterproof, and nearly indestructible.
Super durable clear material over the classic MC Bus graphic. Specially designed cone shaped studs provide great traction.
Help your foot stay where it should be when getting off chair lifts or when you ride with one foot strapped in.
This pad is molded and produced in our Belfair Factory!
One Ball Jay Mc Bus Stomp Pad 4x6in Features & Specifications:
Color: Off white, white, and pastels.
Instructions:

Clean board surface and dry completely. Use ONEBALL base cleaner, rubbing alcohol, or another solvent may be needed to get off dirt. Let the solvent dry for 10 minutes.
Mark area where pad will be placed with pencil first. Peel off backing of pad. Place stomp pad in front of your back foot binding and center edge to edge.
Only stick once, do not move, making sure not to damage adhesive. Use your fingers to press on pad with firm pressure. Use a hair dryer or heat source to help the pad stick if you want.
Let stomp pad adhere to board for a minimum of 12 hours before using. Better yet, bring your board inside your house and let the stomp pads rest overnight.
Sign up to Our Newsletter