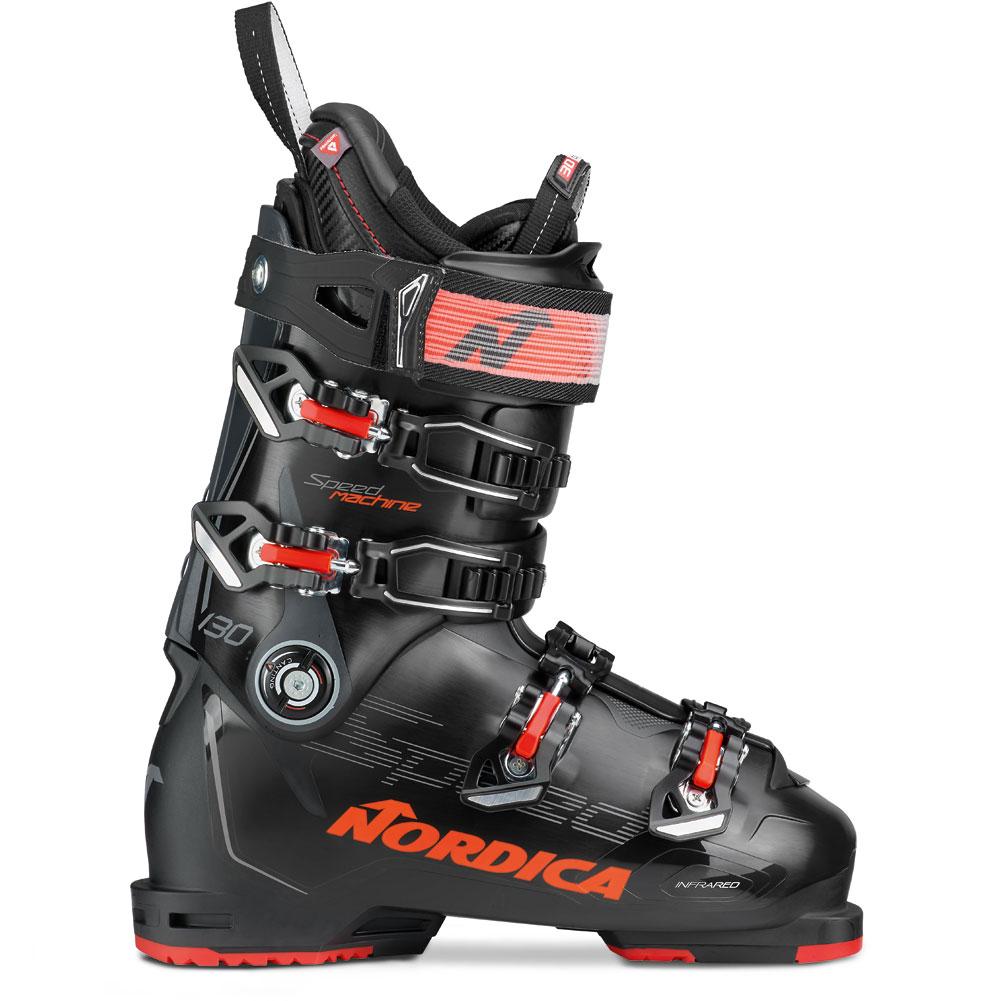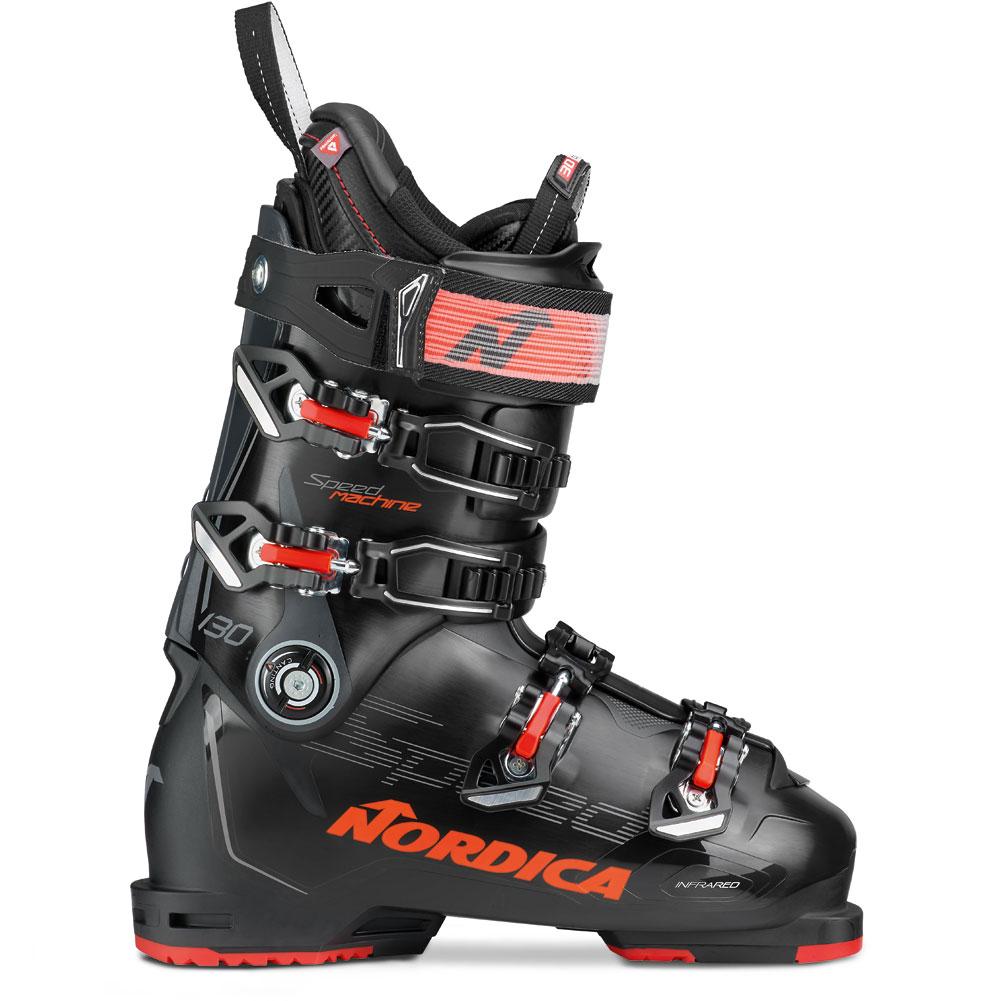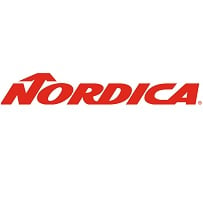 NORDICA
Nordica Speedmachine 130 Ski Boots Men's 2021
Item#: 050H1403741
Availability : In-Stock
The Speedmachine 130 delivers top of the line all mountain performance, regardless of what Mother Nature has in store for you. With its fully customizable Infrared Tri-Force shell and 3D cork fit liner design the Speedmachine delivers high performance and precision without sacrificing comfort. This boot was built to take on anything you or the mountain can throw at it. Powerful, comfortable and fun.
TARGET USER:
LEVEL: 5/5
WIDTH: 3/5
FLEX: 5/5
SPECS:
Nordica Speedmachine 130 Ski Boots Men's 2021 Features:
Size Range: 24.0 - 31.0
Shell: INFRARED PU
Cuff: INFRARED PU
Liner: 3D Cork Fit Primaloft®
Buckles: MIRCO ALUMINUM
Spoiler: YES
Powerstrap: 45 MM + P.driver
Canting: DUAL
TECHNOLOGIES:
TRI FORCE SHELL CONSTRUCTION
Lightweight athletic equipment is fundamentally important, so we've devolved a whole new lightweight shell, specific to the challenges associated with a products this light. The Tri-Force Frame design is a remarkable concept, using an anatomical shell design that channels energy through the body of the boot to the edges of your skis. It allows nimble and precise movements while critically maintaining the highest level of comfort.
BENEFITS:
Increases comfort without sacraficing power
Light weight
Easy on and off
INFRARED TECHNOLOGY
WEATHER SHIELD
Waterproof textile prevents water and snow from entering the boot.
BENEFITS:
Keeps feet dry
Keeps feet warm
POWER DRIVER
3D CUSTOM CORK LINER
Engineered with the combination of a natural cork compound and an anatomical pre-shaped 3D laminate, Nordica's Custom Cork Liners create the perfect balance between comfort and performance while being completely customizable.
GRIP WALK SOLES
Extra grippy soles with easy walk technology.
BENEFITS
Better grip and traction on veriable terrain
Makes walking in ski boots easy and more natural
Interchangable
GripWalk + ISO 9523 Compatable
Sign up to Our Newsletter