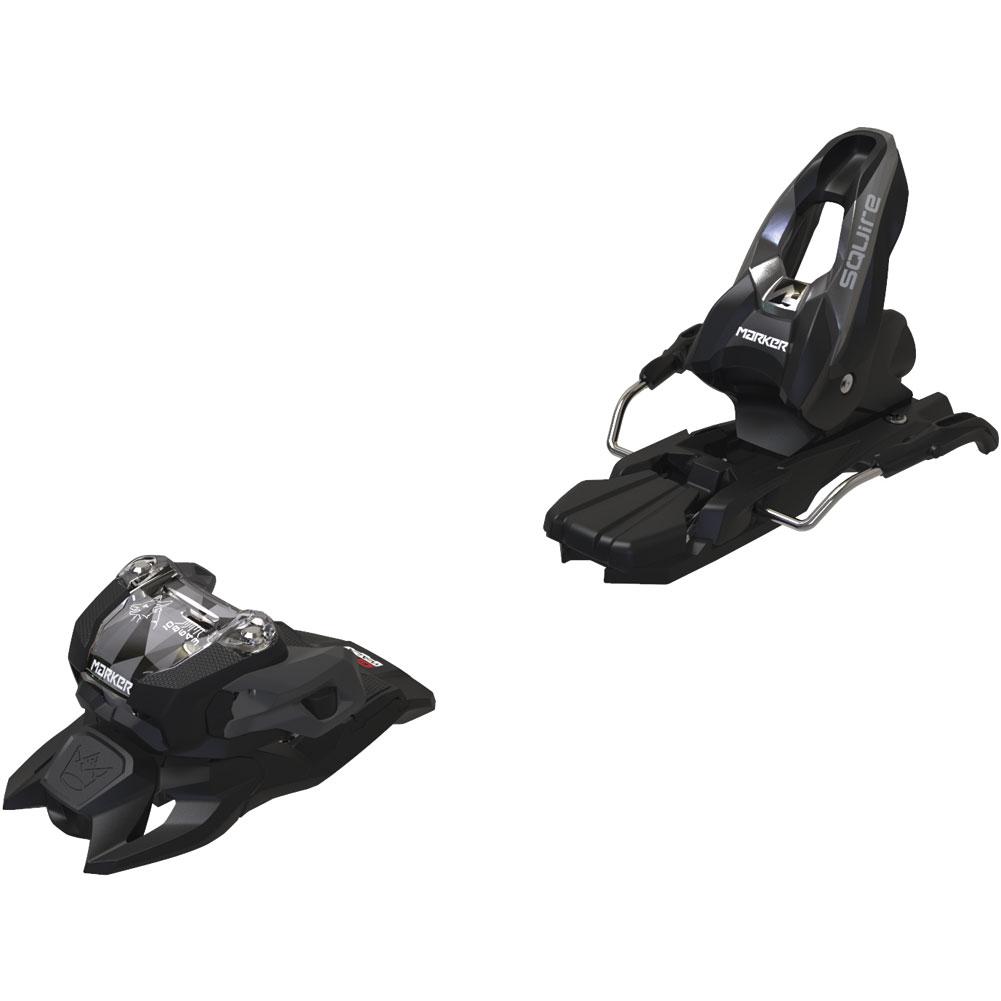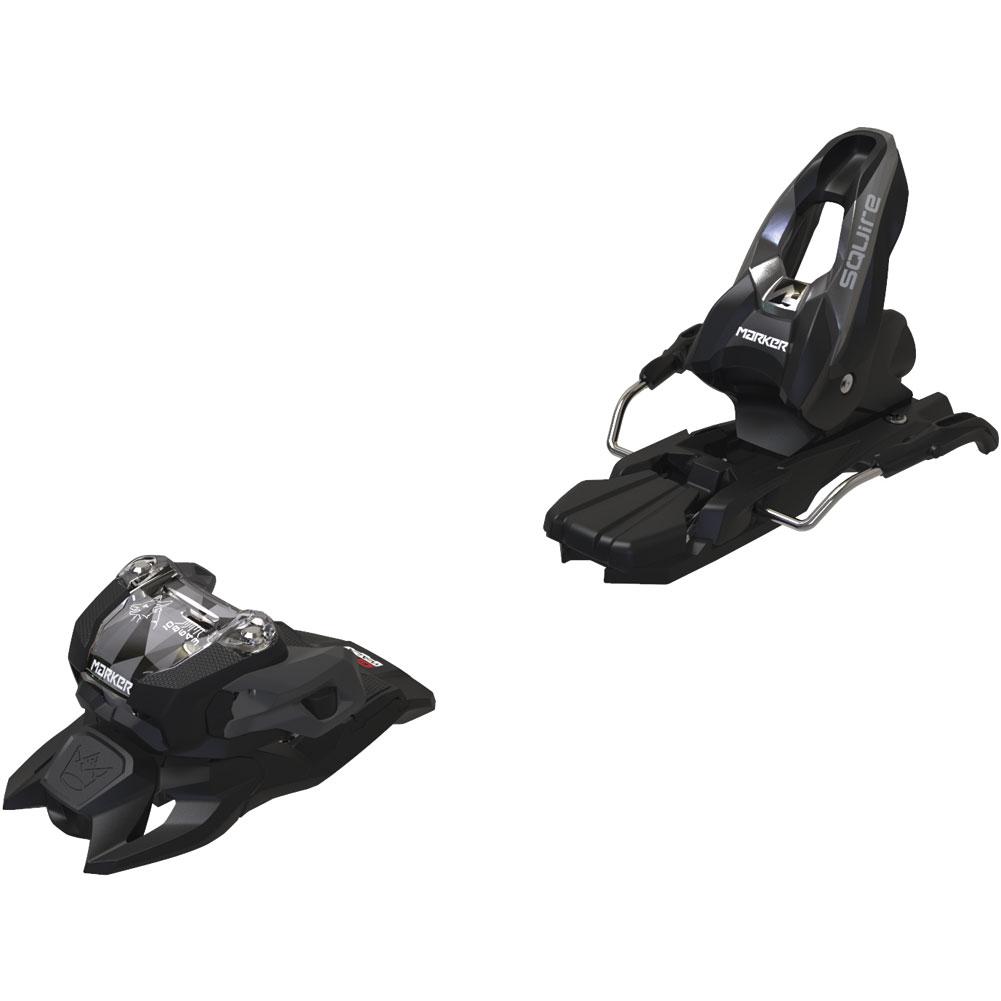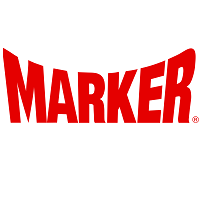 MARKER
Marker Squire 10 Ski Bindings
Item#: 7224V1
$189.99

$170.99

Up to 10% OFF
Availability : In-Stock
Latest design and functionality for all freeride and freestyle beginners.
The perfect choice for newcomers to freeriding and freestyle. An improved, very light Triple Pivot Light toe piece ensures direct and easy power transmission in every skiing situation. The matching, proven Compact 3 heel offers excellent release characteristics with a very low step-in force. Getting started on park and pipe is even more fun with the latest Royal Family design, an attractive price and a freeride brake perfectly designed for the purpose.
Marker Squire 10 Ski Bindings Features & Specifications:
COLOR: BLACK ANTH, WHITE ANTH
PRIMARY CATEGORY: Freeride/Freestyle
ADULT/JUNIOR: ADULT
BASIC COLOR: black;grey
BINDING WEIGHT: 815 g
BOOT TYPE: Alpine , GripWalk
BRAKE WIDTH: 85; 100 mm
DIN/ISO RANGE: 3.0 - 10.0
GRIPWALK READY: Yes
HEEL ADJUSTMENT RANGE: 20
STAND HEIGHT W/O SKI: 20 mm
ISO COMPLIANT: Yes
STEP-IN HEEL: Compact 3 heel
TOE SYSTEM: Triple Pivot Light 2
RECOMMENDED SKIER'S WEIGHT: 67 - 232 lbs
SEASON: 21/22;22/23
TECHNOLOGY:

GLIDING AFD: All MARKER bindings are equipped with a moveable AFD (anti friction device) leading to a highly precise release almost entirely unhindered by dirt, snow and ice! Individual adjustment of the AFD to the area of application ensures perfect functionality - from racing, for children's bindings or on ski tours.
TRIPLE PIVOT LIGHT 2 TOE: The newest generation of the Triple Pivot Light 2 Toe features the Anti Ice Rail to scratch off snow and ice below your boot soles. GripWalk-ready to fit alpine and GripWalk soles!
COMPACT HEEL: A statement of efficiency - with the usual optimized MARKER release properties and the perfect mix of great design, lightness and excellent functionality. This heel technology is perfect for beginners and occasional skiers due to improved release properties and is an excellent value.
Marker Squire 10 Ski Bindings Size chart

| MARKER BINDING DIN RANGE | RECOMMENDED SKIER'S WEIGHT | MODELS FEATURING THIS DIN RANGE |
| --- | --- | --- |
| 8-18 | 130 + lbs. | Jester 18 Pro ID, XComp 18 |
| 6-16 | 130 + lbs. | Duke PT 16, Jester 16 ID, XComp 16, XComp 16 GW Black |
| 4-13 | 80 + lbs. | Griffon 13 ID, Baron EPF 13 |
| 4-12 | 80 - 250 lbs. | Squire 12 TCX, Duke PT 12, F12 Tour EPF, XComp 12, XComp 12 GW Black |
| 3-11 | 65 - 240 lbs. | Squire 11 |
| 3-10 | 65 - 230 lbs. | Squire 10, 10.0 TP, F10 Tour, Race 10 TCX, Race 10 |
| 5-12 | 100 - 250 lbs. | Kingpin M-WERKS 12 |
| 6-13 | 130 + lbs. | Kingpin 13 |
| 5-10 | 100 - 230 lbs. | Kingpin 10 |
| 6-12 | 130 + lbs. | Alpinist 12 |
| 4-10 | 80 - 230 lbs. | Alpinist 10 |
| 3-8 | 65 - 165 lbs | Alpinist 8 |
| 2-8 | 53 - 165 lbs. | Race Junior 8 |
| 2-7 | 53 - 165 lbs. | Free 7, 7.0 |
| 0.75-4.5 | 29 - 125 lbs. | 4.5 |
Sign up to Our Newsletter