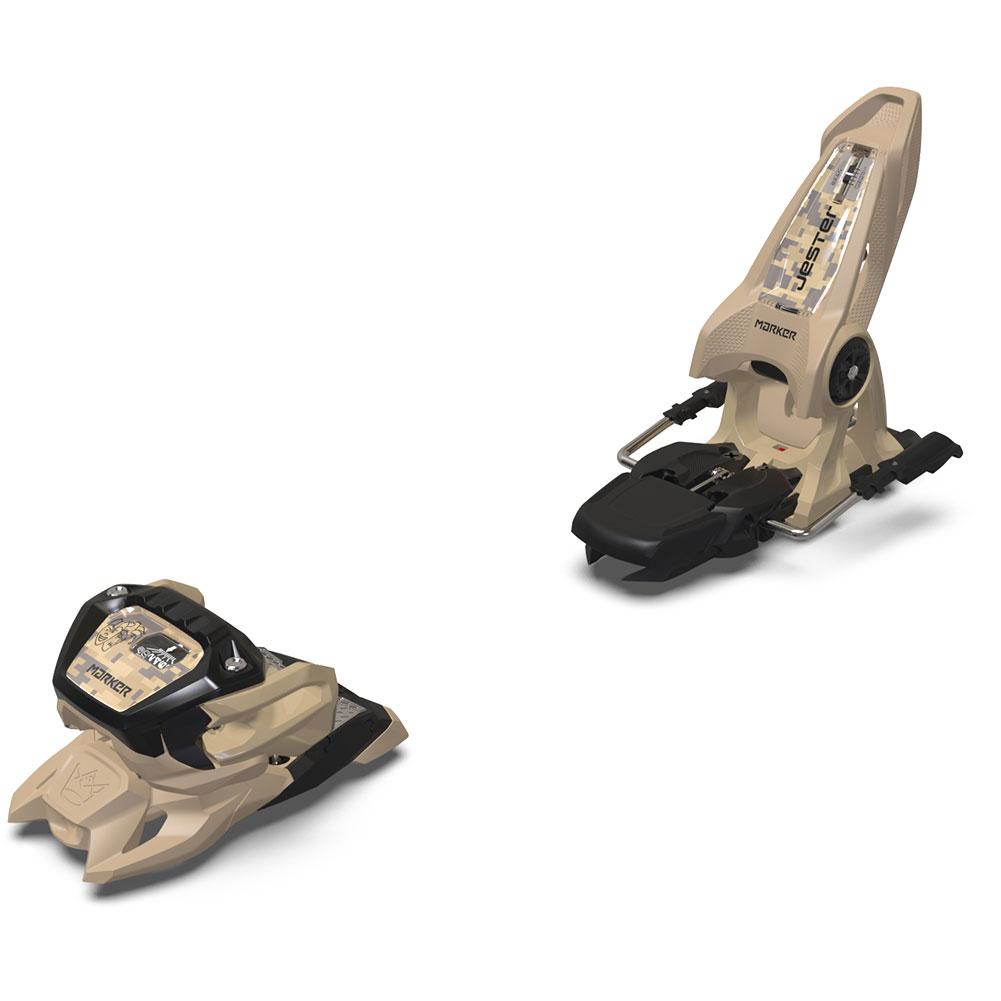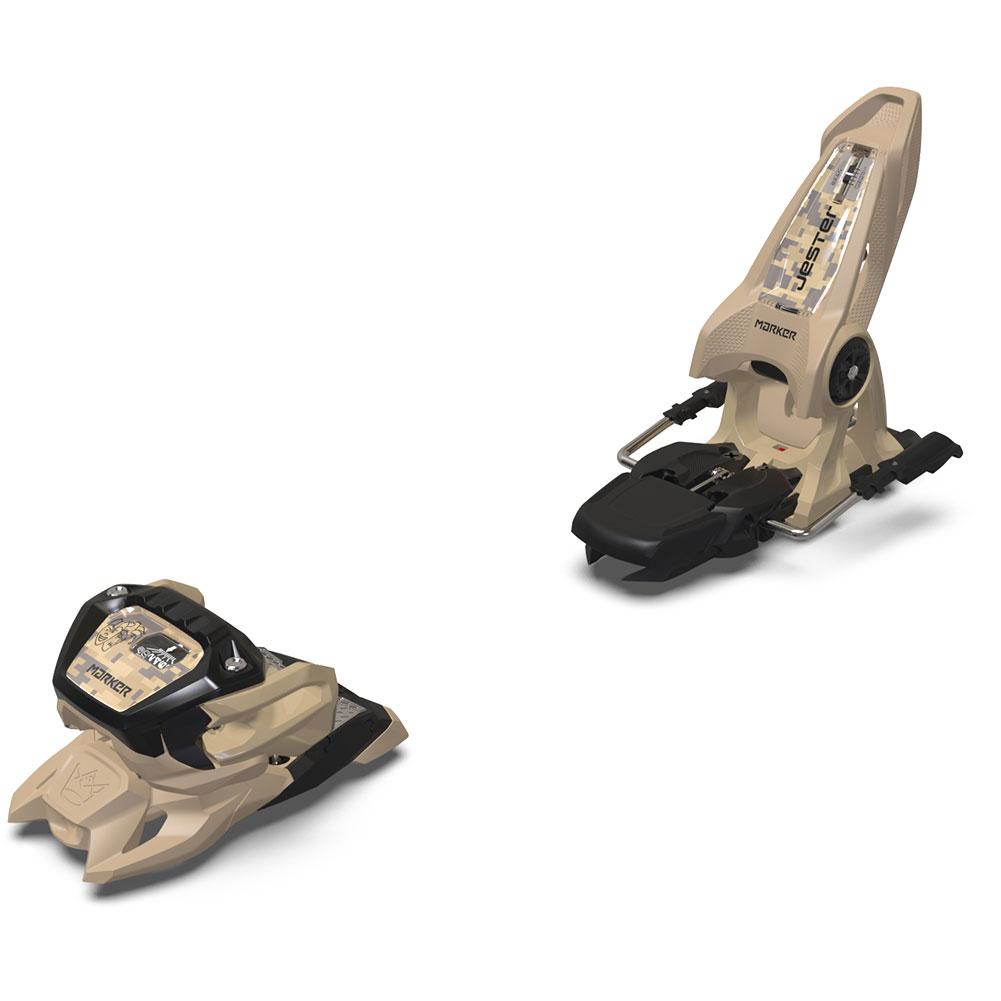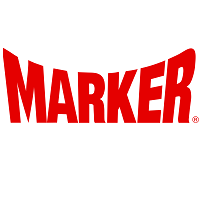 MARKER
Marker Jester 18 Pro ID Ski Bindings
Item#: 7924W1
$479.99

$431.99

Up to 10% OFF
Availability : In-Stock
The latest generation of MARKER's pro-level freeskiing binding for powder, park and pipe. Including magnesium parts and components for less weight and higher stiffness.
The Jester 18 Pro ID delivers the ultimate performance for skiers who want to go big. Up front, the Triple Pivot Elite 3 toe piece features magnesium toe wings and an integrated Anti-Ice Rail to remove snow and ice from your boots - the horizontal spring means there is less swing weight and a shorter footprint on the ski. The Inter Pivot 3 heel with magnesium heel bracket supplements this binding's signature power transmission, and was recently re-designed to make it easier to step in, especially with today's rubber boot soles. Multi-Norm technology offers 100% compatibility with any boot fitting the ISO 5355 (Alpine), ISO 9532 (Alpine Touring), and ISO 23223 (Improved Walking Sole) norms.
Marker Jester 18 Pro ID Ski Bindings Features & Specifications:
PRIMARY CATEGORY: Freeride/Freestyle
ADULT/JUNIOR: ADULT
BASIC COLOR: tan
BINDING WEIGHT: 1105
BOOT TYPE: Alpine , GripWalk , Touring
BRAKE WIDTH: 90 mm , 120 mm
DIN/ISO RANGE: 8.0 - 18.0
GRIPWALK READY: Yes
HEEL ADJUSTMENT RANGE: 20
STAND HEIGHT W/O SKI: 24 mm
ISO COMPLIANT: Yes
STEP-IN HEEL: Inter Pivot 3
TOE SYSTEM: Triple Pivot Elite 3
RECOMMENDED SKIER'S WEIGHT: 133+ lbs
SEASON: 22/23
TECHNOLOGY:

INTER PIVOT 3 FREERIDE HEEL: The third and newest generation completely redone: improved power transimission, energy absorption and vertical heel elasticity combined with an improved step in comfort.
GLIDING AFD: All MARKER bindings are equipped with a moveable AFD (anti friction device) leading to a highly precise release almost entirely unhindered by dirt, snow and ice! Individual adjustment of the AFD to the area of application ensures perfect functionality - from racing, for children's bindings or on ski tours.
TRIPLE PIVOT ELITE TOE: The toe construction with DIN/ISO up to Z 18 allows for impressive retention when freeriding. The spring in the toe is inserted horizontally and with a sole plate inclined by 5° it provides the higher energy absorption so as to reduce the risk of early release. The large supporting surface optimizes the power transmission and allows for great stresses and strains. In relation to their weight, toes with this technology therefore achieve a never-seen-before performance.
SOLE.ID: Height-adjustable gliding plate to be compatible with alpine (ISO 5355), touring (ISO 9523) and GripWalk soles. Easy to adjust: pozi screw at the front to adjust height of gliding plate.
ANTI ICE RAIL: Use the metal rail to scratch off ice and snow below your boot sole.
Marker Jester 18 Pro ID Ski Bindings Size chart

| MARKER BINDING DIN RANGE | RECOMMENDED SKIER'S WEIGHT | MODELS FEATURING THIS DIN RANGE |
| --- | --- | --- |
| 8-18 | 130 + lbs. | Jester 18 Pro ID, XComp 18 |
| 6-16 | 130 + lbs. | Duke PT 16, Jester 16 ID, XComp 16, XComp 16 GW Black |
| 4-13 | 80 + lbs. | Griffon 13 ID, Baron EPF 13 |
| 4-12 | 80 - 250 lbs. | Squire 12 TCX, Duke PT 12, F12 Tour EPF, XComp 12, XComp 12 GW Black |
| 3-11 | 65 - 240 lbs. | Squire 11 |
| 3-10 | 65 - 230 lbs. | Squire 10, 10.0 TP, F10 Tour, Race 10 TCX, Race 10 |
| 5-12 | 100 - 250 lbs. | Kingpin M-WERKS 12 |
| 6-13 | 130 + lbs. | Kingpin 13 |
| 5-10 | 100 - 230 lbs. | Kingpin 10 |
| 6-12 | 130 + lbs. | Alpinist 12 |
| 4-10 | 80 - 230 lbs. | Alpinist 10 |
| 3-8 | 65 - 165 lbs | Alpinist 8 |
| 2-8 | 53 - 165 lbs. | Race Junior 8 |
| 2-7 | 53 - 165 lbs. | Free 7, 7.0 |
| 0.75-4.5 | 29 - 125 lbs. | 4.5 |
Sign up to Our Newsletter