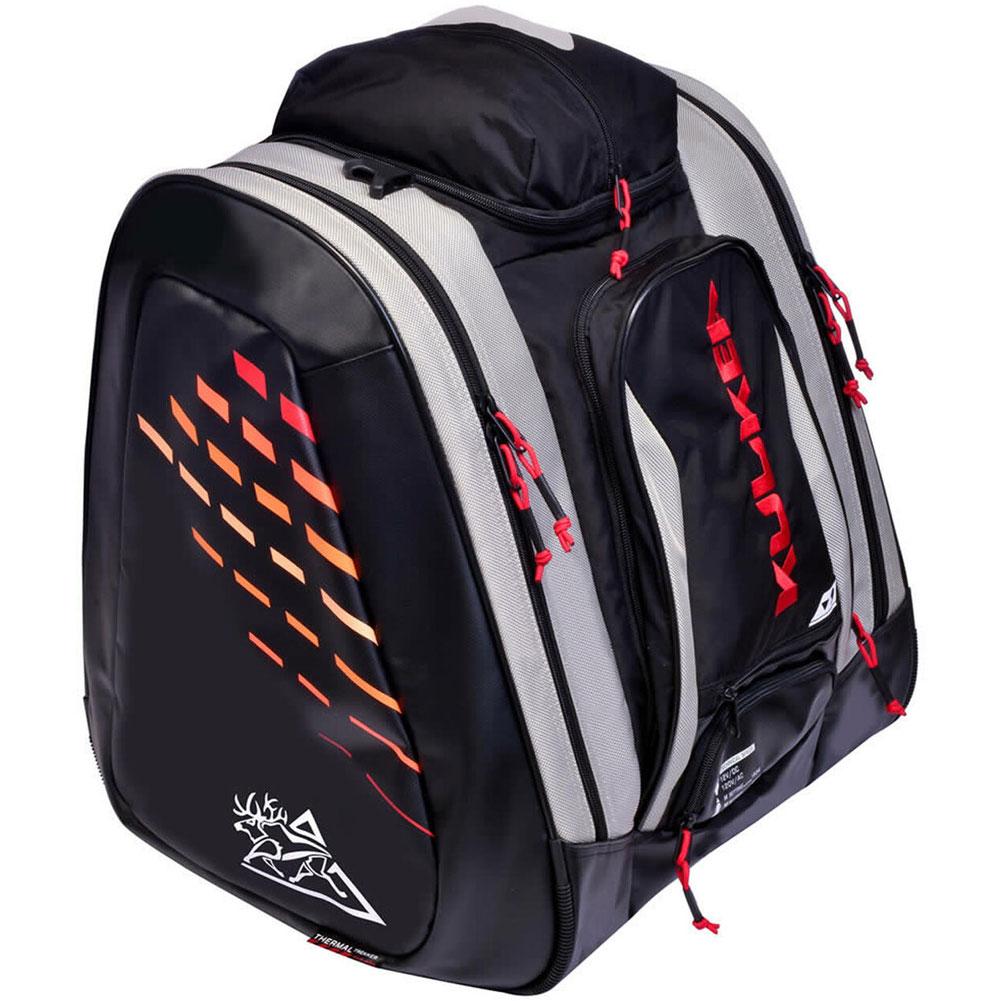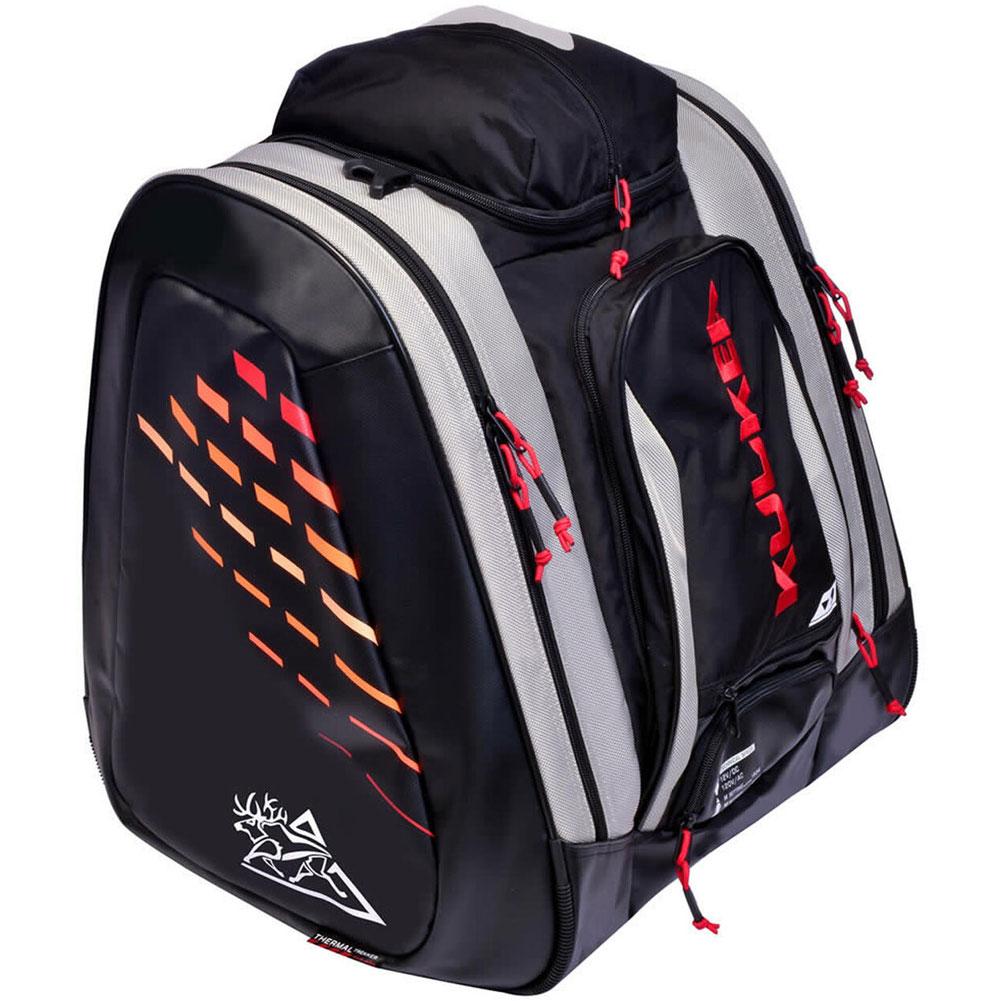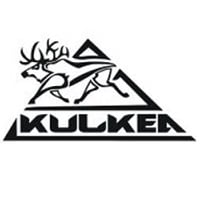 KULKEA
Kulkea Thermal Trekker Heated 62L Boot Bag
Item#: TT1
Availability : In-Stock
Kulkea's critically acclaimed heated ski boot bag will get you to the mountain with toasty warm boots. The innovative Thermal Conduction Design™ directly transfers heat to both sides and the bottom of each ski boot while also emanating into the central compartment for apparel. Boots are warmed within 90 minutes and inserts are kept safe. Coupled with Kulkea's Intuitive Packing System™ the Thermal Trekker stores and organizes gear to make your ski adventure outstanding.
Kulkea Thermal Trekker Heated 62L Boot Bag Features & Specifications:
Intuitive Packing System™ – Make packing seamless so that you will leave nothing behind, including a wide mouthed front pocket for gloves, water bottles, lunch and personal items, a top pocket for face masks and bandanas and a large top loading center compartment for ski pants, tops, base layers and gear.
Heated Side Boot Pockets – Two ski boot contoured, insulated and heated side boot pockets, each with their own warming system and designed for the most effective heating of ski boots.
Helmet Sling - Deploys for more storage capacity and helmet ventilation.
Goggle Protection – Store eyewear in a protective scratch-proof internal pouch.
Stow-away Straps – Shoulder straps and waist belt easily tuck behind the back panel for airline baggage check.
Backpack Grade Support – Ergonomic adjustable shoulder straps with spacer mesh padded back panel and lifter and sternum straps.
Pack Release™ - Quick release buckles for effortless pack removal.
Extended Zipper Pulls – Extended zipper pulls for easy use with gloved hands.
Performance Handle – Durable polyurethane wrapped easy grip top handle.
Reinforced Bottom Corner Bumpers - Protects against heavy use.
ID Panel
SNOW: From ski to snow. Technically designed for durable cold weather sports.
INTUITIVE PACKING SYSTEM: Technically designed for natural organizational use. Maximize your carry with convenience.
HIKING GRADE SUPPORT: Lifting, contouring, comforting. Made with the body in mind. Distribute your carry weight for maximum trail blazing.
WATER RESIST: Go ahead and explore the outdoors. Have peace of mind that your items are protected from the elements.
PROTECTION: Extra durable features to protect your bag and the products inside.
PRODUCT SPECIFICATIONS:

Boot Pockets: Ski boots up to Mondo 31 (US Size - Men's 13 / Women's 14)
Volume: 62L / 3800 cu in
Dimensions: 18"H (boot pockets) x 14.5"L x 20"W
Materials: Durable, water-resistance polyurethane coated: 1680D nylon, 600D Kodra, 420D polyester, and durable, waterproof PVC free tarpaulin (TPU) sides and bottom.
3 Heat Setting Controller: Low, Medium and High temperature settings with max pad temperature of 140F.
Dual Plugs: 120V wall plug &amp7 12V (7.5A) automobile plug
Manufactured: Vietnam

USE AND CARE INSTRUCTIONS:

Check that the heated pads, sleeves and cords are properly attached to the bag.
Remove snow and moisture from the outer shell of ski boots and place one boot in each side boot pocket with toes pointing toward the front of the bag.
Zip boot pockets closed; boot pockets may remain slightly unzipped for ventilation.
Remove any items that may be sensitive to heat, such as goggles, helmet or leather.
To warm boots insert AC plug into 120V wall outlet and select designed setting.
To keep ski boots warm during transit insert DC plug into 12V automobile outlet.
The heating system is for use only within the Kulkea designated and approved bag and for purposes of warming alpine ski boots and apparel.
To clean, unplug the bag and allow it to completely cool before hand spot cleaning.
If wet, allow the bag to ventilate; never put in an electric dryer or use a hand dryer.
Store the bag in a cool dark and dry place when not in use.

TECHNICAL INSTRUCTIONS:

AC Plug / 3 Heat Setting Controller: The AC plug has a 3 Heat Settling Controller for warming boots. The settings adjust the wattage and time to generate 140F/60C of heat. The AC plug is connected by an 80" / 203cm cord and is for use indoors only.
Controller Setting Guidance:

H (160W) – For use between 1-3 hours.
M (120W) – For use between 3-6 hours.
L (80W) – For use between 6-8 hours.

DC Plug: The DC plug is for keeping boots warm during automobile transit. Upon arrival at the ski destination, turn-off the automobile and unplug the bag. The 12V DC plug is 90W (Draws 7.5 Amps) and connected by a 65" / 165cm cord.
Sign up to Our Newsletter