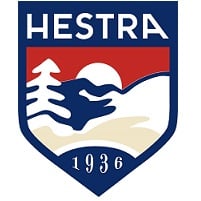 HESTRA
Hestra Tallberg Gloves Men's
Item#: 20870
Availability : In-Stock
A pre-curved, supple glove made from Nordic elk leather. Lined with soft and warm fleece.
Hestra Tallberg Glove Men's Features:
Outer Material: Elk Leather from Sweden and Finland is a durable leather with good isolation. The leather has a beautiful grain texture.
Insulation: Fiberfill 100% Polyester
Lining: Fleece A rugged material that traps air, made of polyamide or polyester. Retains heat well, carries away moisture and dries out quickly.
Button
Half Piqué: The leather is overlapped on the backhand and sewn with one millimeter seam allowance. The palm has inseam which gives the glove a neat look.
Points Three lines of decorative stitchings on the back of the hand.
Sign up to Our Newsletter