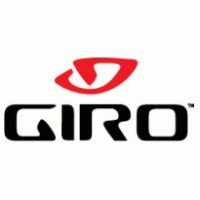 GIRO
Giro Blok Snow Goggles Men's
Item#: BLOKG
Availability : In-Stock
THE BLOK™ IS A CLASSIC, RETRO-STYLE GOGGLE THAT BOASTS IMPRESSIVE UNDER-THE-HOOD TECHNOLOGY, MAKING IT A VERSATILE, GO-ANYWHERE OPTION THAT WORKS AS GOOD AS IT LOOKS.
The durable and fog-minimizing EVAK vent technology keeps vision clear while the Triple layer face foam with microfleece facing make cheekbones a little happier on the mountain. The Blok also combines a wide, EXV field of view with the outstanding clarity of a VIVID lens with Optics by ZEISS® so you can seek and destroy all the terrain that's in your view.
Giro Blok Snow Goggles Men's Features & Specifications:
VIVID LENS TECHNOLOGY WITH OPTICS BY ZEISS®: VIVID is a patented lens technology - developed by Giro in partnership with ZEISS® Optics - that improves the visual experience on snow by enhancing contrast and definition. VIVID Lens Technology effectively manipulates blue light by letting in contrast enhancing blue light, while blocking harmful UV light. Vivid essentially filters out the haze and frees your eyes to spot your line and focus on enjoying your riding experience.
INJECTION-MOLDED CYLINDRICAL LENSES: Injection-molding a cylindrical lens helps refine optics and minimize distortion that can occur in thermo-formed cylindrical lenses.
EVAK VENT TECHNOLOGY: Found exclusively on VIVID goggles models, EVAK Vent Technology uses a new foam made from an ultra-durable, non-absorbent material. EVAK vents minimize the chance of fogging by releasing moisture while simultaneously creating a barrier from the elements.
ANTI-FOG COATING: Every Giro goggle lens features our anti-fog coating to keep your vision and riding experience on point.
EXPANSION VIEW (EXV) TECHNOLOGY: Perfected at Giro's test lab in Scotts Valley, California, this groundbreaking new frame design serves up unparalleled peripheral vision. We started with a helmet-compatible goggle, and then shaved down the frame rim and added frameless zones to optimize a massive spherical lens focused on the best possible peripheral vision in a goggle.
Sign up to Our Newsletter