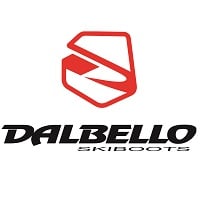 DALBELLO
Dalbello Green Gaia 4.0 GW Jr Ski Boots Girls' 2023
Item#: 2210204
Availability : In-Stock
Sustainability leader Dalbello's Reboot project has set the trend by launching one of the most sustainable ski boots. The Green Gaia 4.0 GW was specially developed for aspiring female skiers, and its shell and liner are made almost entirely from recycled materials. Every component is designed using the very latest in green technology, which means the entire boot can be recycled. Pre-fitted GripWalk soles make walking much easier and offer more grip.
The environmentally cutting-edge Green Gaia 4.0 GW is a super-light girls' overlap boot whose high-tech shell is made entirely from recycled material. The fabrics and foams in the liner are also made of 100% recycled materials, which means the whole boot can be completely recycled later on. Four aluminium buckles and a rigid build make the Green Gaia 4.0 GW very stable, improve power transmission and give the foot firm support. With an optimised fit and a comfy, thermally insulated liner, dedicated female skiers can keep having fun all day long. Pre-fitted GripWalk soles allow young female skiers to walk safer and comfortably.
Dalbello Green Gaia 4.0 GW Jr Ski Boots Girls' 2023 Features & Specifications:
SIZE: JR 225-265
SIZE RUN: Half sizes only
CONSTRUCTION: Overlap
FLEX: 40
LAST: Junior Last
MATERIAL: RECYCLED DB HYPERLITE
LINER: Supercomfort J
BUCKLE: PJ 9 Macro
STRAP: Eco Power strap 25mm
DALBELLO FIT CATEGORY: medium_fit
GRIPWALK JUNIOR:
Parents know how often kids slip and slide when walking in ski boots. For a better day of skiing with even more fun Dalbello now offers GripWalk soles for juniors, too!
Dalbello was the first brand to care about juniors and their problems walking in ski boots. Introducing GripWalk Junior, the sole-binding system provides the same improved walking comfort and grip as the adults version.
OVERLAP DESIGN:
2 Piece Architecture
For all those categories, in which a high level of power, precision and control is demanded, we built the boots with the traditional overlap construction. The architecture constists of two parts - lower shell and upper cuff - and transmits the power directly to the ski and binding. The defined flex and the traditional power-rebound enable precise control and work perfectly on groomed slopes.
Sign up to Our Newsletter