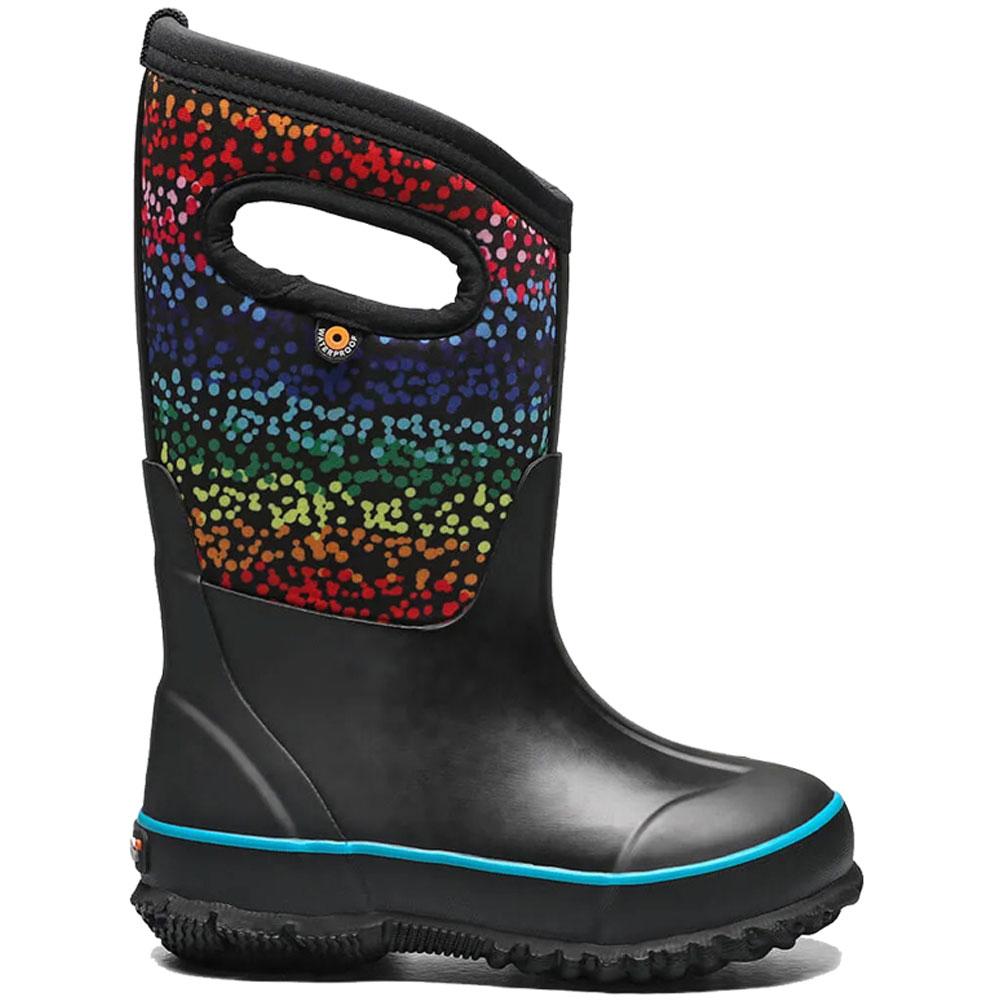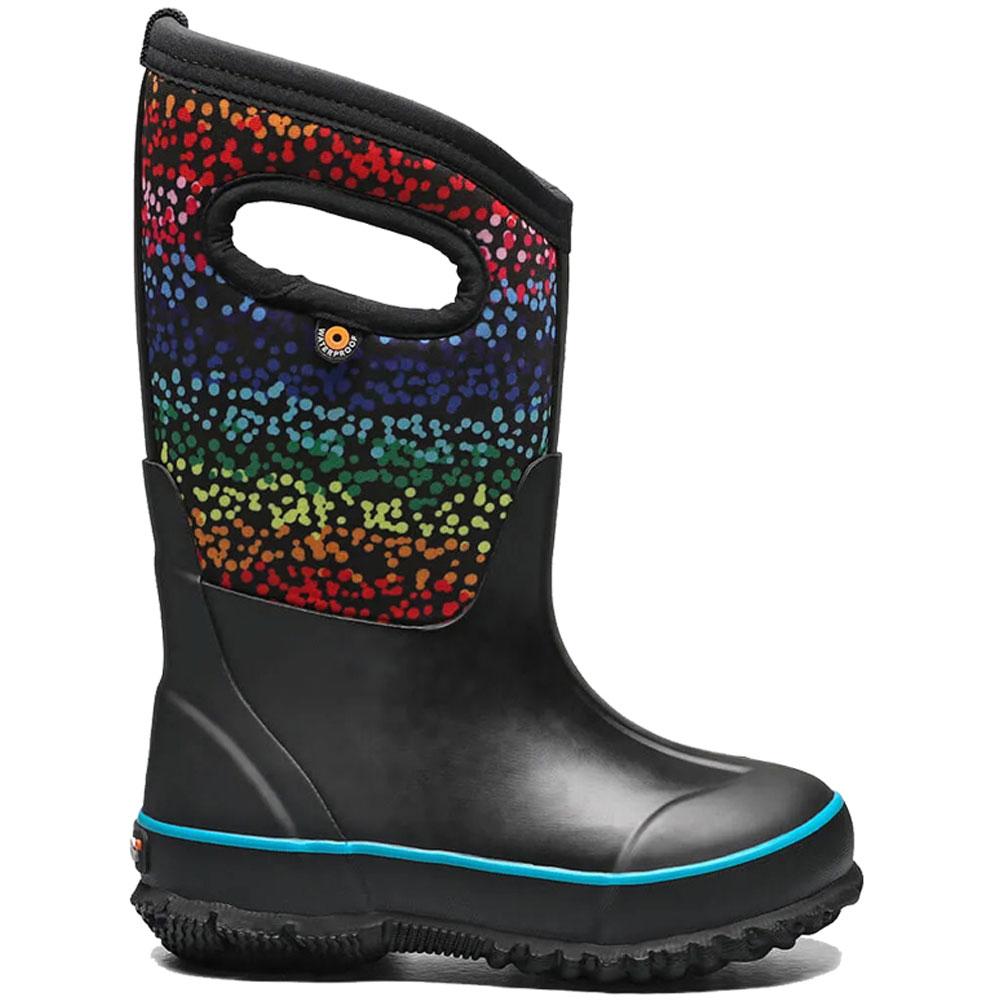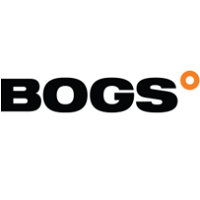 BOGS
Bogs Design A Boot Rainbow Dots Snow Boots Big Kids'
Item#: 72728
$80.00

$72.00

Up to 10% OFF
Availability : In-Stock
This one of a kind design was one of our BOGS Design a Boot Contest winners. Thanks to all of our fans for the inspiration you provide.
Bogs Design A Boot Rainbow Dots Snow Boots Big Kids' Features & Specifications:
100% Waterproof
Constructed with 7mm Neo-Tech waterproof insulation
DuraFresh natural bio-technology activates to fight odors
BOGS Max-Wick evaporates sweat to keep feet dry
Durable, hand-lasted rubber over a four-way stretch inner bootie
Self-cleaning outsole
BLOOM eco-friendly, algae-based EVA footbed that helps clean polluted water habitats.
Easy on handles
Comfort rated to -30°F/-34°C
Reflective temperature rating mark on heelWaterproof:
Waterproof:
100% Waterproof from top to bottom.
Odor Control:
Our Durafresh technology takes care of unwanted smells.
US Sizes
Inches
CM
Infant
2
4 6/16"
11.2
Toddler
4
5"
12.8
5
5 6/16"
13.7
6
5 12/16"
14.5
7
6 1/16"
15.4
Little Kid
8
6 6/16"
16.2
9
6 12/16"
17.1
10
7 1/16"
17.9
11
7 6/16"
18.8
12
7 12/16"
19.6
13
8 1/16"
20.4
Big Kid
1
8 6/16"
21.2
2
8 11/16"
22.0
3
9""
22.8
4
9 6/16"
23.6
5
9 10/16"
24.4
6
9 15/16"
25.2
7
10 4/16"
26.0
Sign up to Our Newsletter