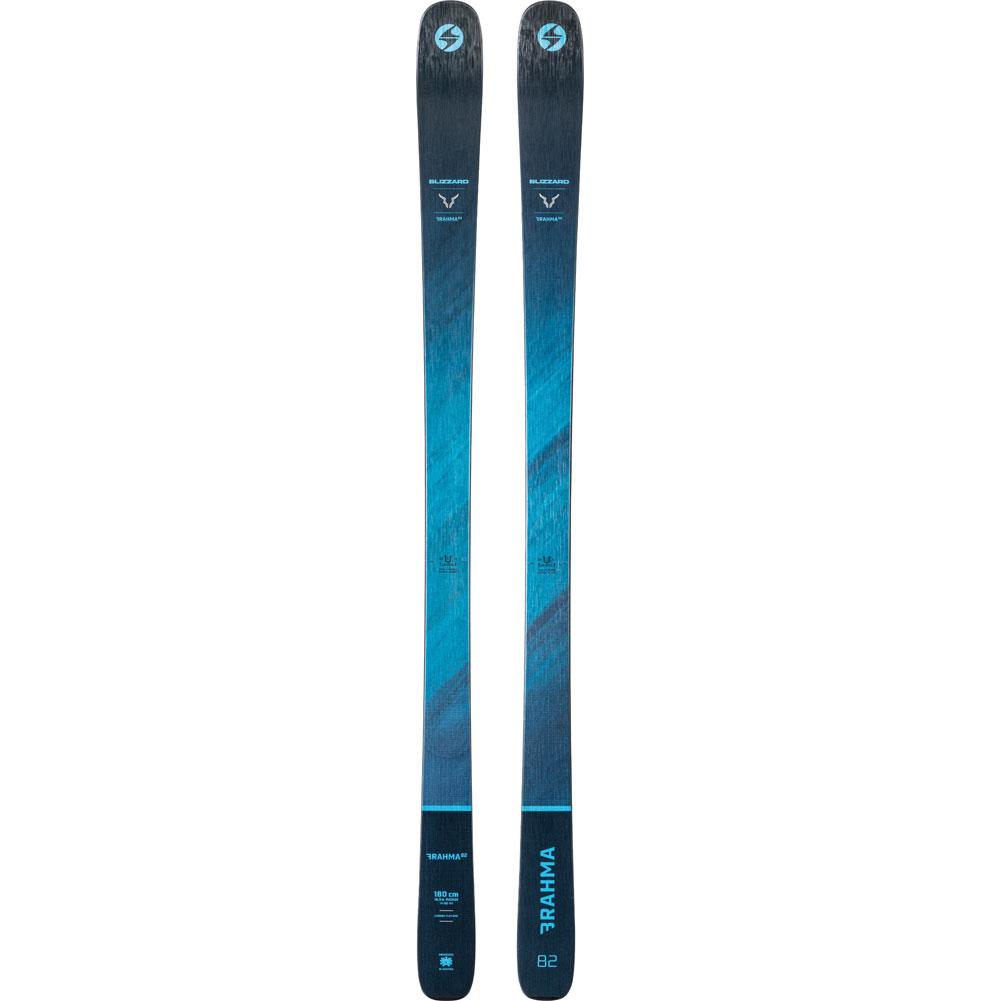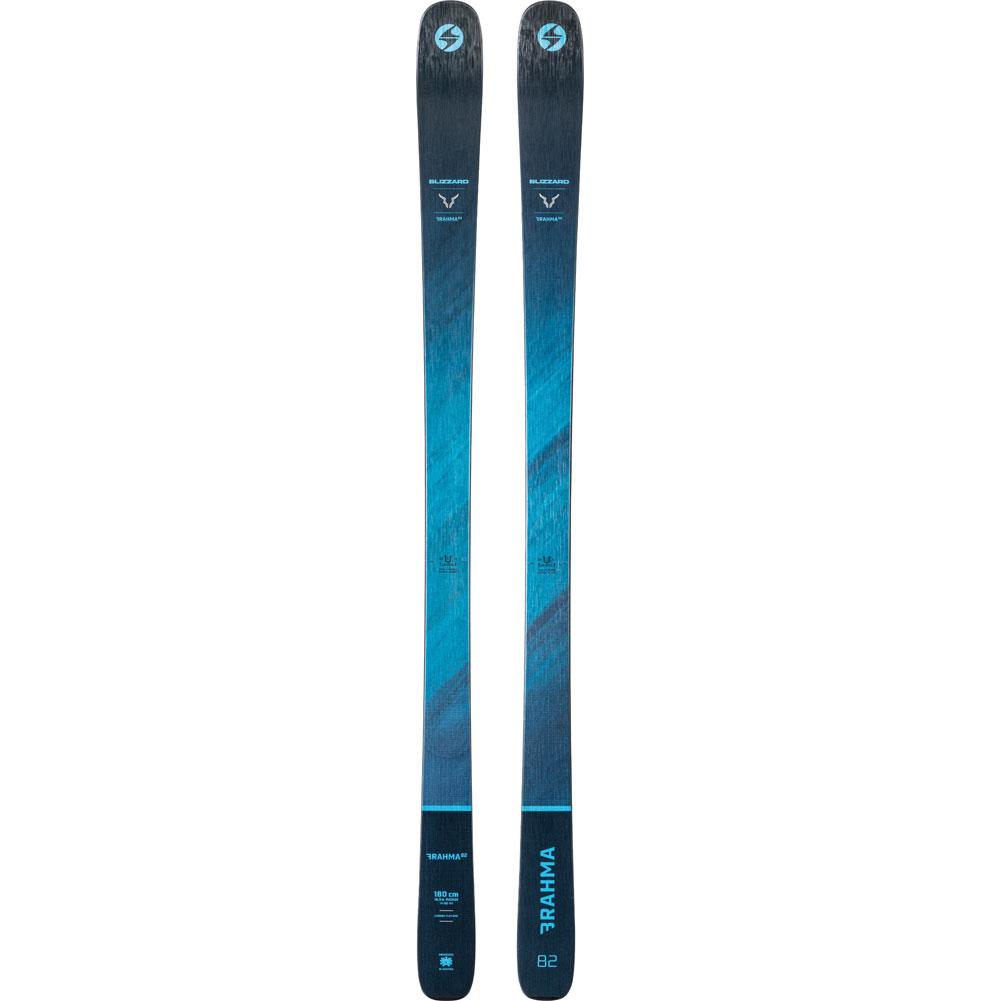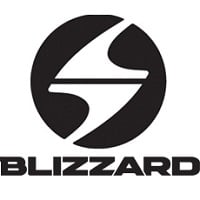 BLIZZARD
Blizzard Brahma 82 Skis Men's 2021
Item#: 8A005300001
$599.95

$509.96

Up to 15% OFF
Availability : In-Stock
Versatility, quickness, edge grip, and precision are the hallmarks of the Brahma 82, a narrower installment in the all-mountain freeride family. The Brahma 82s are the go-to ski on days when the cold temps and dry spells make for firm snow conditions—which, in many places across the globe, is every day. A sidecut specifically designed to make big and small turns alike and a reduced rocker profile make them easy to ski, while the proven Carbon Flipcore technology with two sheets of metal smooths the ride and grips hard snow. Winter's chill can be fierce, but it doesn't have to keep you inside. With the Brahma 82s, you will ski today, tomorrow and the day after that, too.
LEVEL (BEGINNER-EXPERT): 3/5
SNOW (GROOMED-POWDER): 2-3/5
SPEED (SLOW-FAST): 3-4/5
TURNS (SHORT-LONG): 2/5
Blizzard Brahma 82 Skis Men's 2021 Features:
DURABILITY
The rounded shapes, the structured topfoils and the blend of materials used, are designed with durability in mind.
Carbon Flipcore
Strategically placed Carbon increases the stability and predictability creating a smoother, calmer ride. Carbon fiber in the tip and tail stabilizes the rocker profile reducing vibration. Bi-directionalcarbon fiber in the tip and tail areas stabilizes the tip and tail areas.
Blizzard Brahma 82 Skis Men's 2021 Specifications:
DIN Config:
Plate System:
Construction: Sandwich Compound Sidewall (Ti), Carbon Flipcore Technology
Rocker: Rocker-Camber-Rocker
Factory Base Bevel: 0,9° ± 0,2°
Factory Side Bevel: 87,7° (Tol.-/+ 1,5°)
SIZES / DIMENSION
| | | | | |
| --- | --- | --- | --- | --- |
| sizes (cm) | 166 | 173 | 180 | 187 |
| sidecut | 121-82-105 | 121-82-105 | 121-82-105 | 121-82-105 |
| radius (m) | 13.5 | 15 | 16.5 | 18.5 |
SIZE GUIDE
HOW TO CHOOSE THE RIGHT SKI LENGTH
Determining the right ski length is not as simple as plugging in your height and weight. Although these are great factors to provide a starting point, there are other factors such as snow conditions, preferred terrain, ski category, and personal preference that should also be taken into account.

The general rule is for your skis to measure somewhere between your chin and the top of your head. With expert level skiers often choosing skis slightly above their head.
Height
(ft & in)
Height
(cm)
Suggested
Ski Lengths
4'0"
122
100-110
4'2"
127
110-120
4'4"
132
120-130
4'6"
137
125-135
4'8"
142
130-140
4'10"
147
135-145
5'0"
152
140-155
5'2"
158
145-165
5'4"
163
150-170
5'6"
168
155-175
5'8"
173
160-180
5'10"
178
165-185
6'0"
183
150-185
6'2"
188
175-193
Once you have determined your recommended ski size range, now you need to decide if you prefer a longer ski or a shorter ski. In general shorter skis will be easier to maneuver while longer skis will be more stable. Narrower carving skis with smaller turn radiuses and full camber can be skied shorter, while wider all mountain and freeski skis with more rocker can be skied longer. Rockered skis have a shorter contact length with the snow which makes it easier to pivot and steer, however we recommend sizing up skis with a lot of rocker in order to maintain stability.Below are several reasons to help you make this decision.
GO SHORTER, CLOSER TO YOUR CHIN IF:
You are a beginner-intermediate level skier
You prefer making shorter/quicker turns
You are looking for a carving ski
GO L
Sign up to Our Newsletter