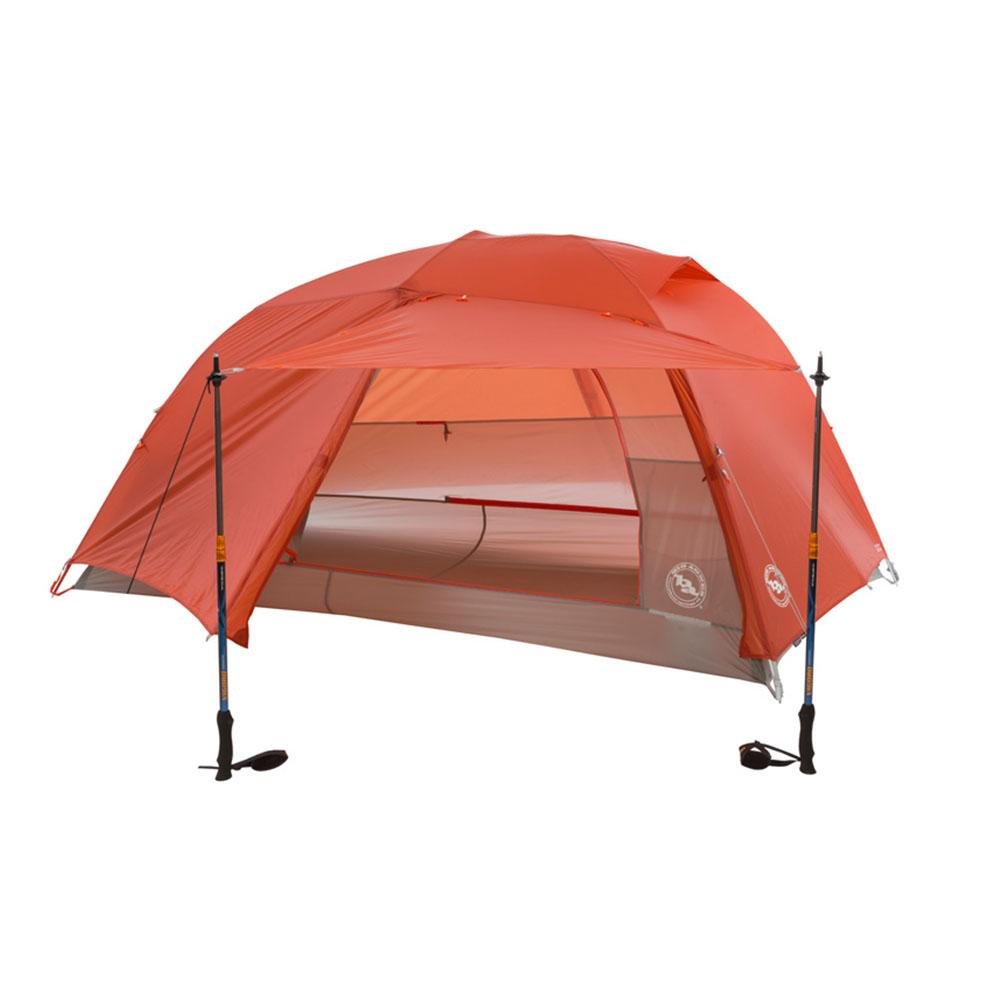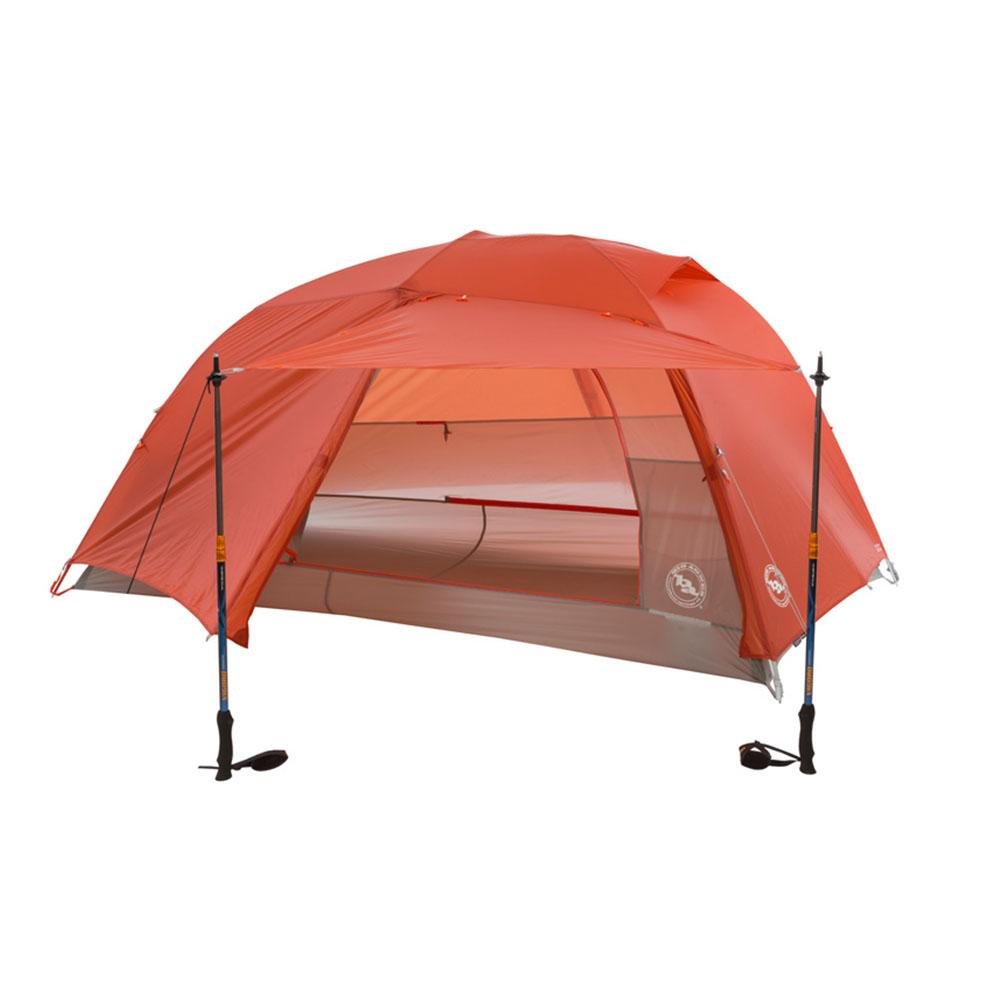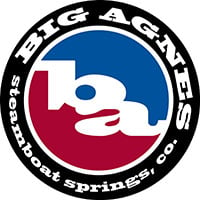 BIG AGNES
Big Agnes Copper Spur HV UL2 Tent
Item#: THVCSO220
Availability : In-Stock
Already one of our best-selling, full-featured, ultralight backpacking tents, the Copper Spur HV UL2 2 person tent just got better. Redesigned with cutting-edge features inside and out, using proprietary materials that are lighter, stronger, and equipped with hardware that makes set-up even easier. The high volume design provides ample living space in this freestanding structure. Traditional, media, and 3D bin pockets help to organize your gear without cramping your sleep space or capacity to sit up inside. Awning-style vestibules can be customized to expand living space, great for both drizzle and sun protection. Your ultimate UL home away from home.
Big Agnes Copper Spur HV UL2 Tent Features & Specifications:
Awning-style vestibules with double-zippers provide multiple access options.
Features two doors and two vestibules
NEW 3-D bin 'mezzanine' at the foot provides elevated storage, oversized ceiling pocket at the head provides additional storage; media pockets provide cord-routing for electronics.
Reduced condensation with dual low-vent vestibule doors and high fly vent to maximize active and passive airflow.
Smooth-closing, dual-zipper doors with easy-grip pulls allow for ease of entry, exit and quick, reach-through access.
Quick Stash door-keeper makes stowing unzipped doors quick and easy.
Velcro® tabs connect fly to pole structure providing perfect pitch and extra stability; pre-cut guylines and tensioners attached to fly; reflective guylines and webbing on tent corners make it easy to see at night.
Vestibule zippers protected with storm flap.
The Copper Hotel HV UL2 Accessory Fly is interchangeable with the standard fly, convenient for those trips when you need the extra vestibule space - sold separately
Multiple interior loops for attaching gear lofts, accessories and mtnGLO® Tent & Camp Lights.
To extend the life of your tent floor we recommend using a Big Agnes footprint - sold separately.
Compatible with Copper Spur HV UL2 footprint featuring Tiplok™ Tent Buckles.
Fast-fly setup available with footprint.
Materials
Fly and floor are silicone treated proprietary ultralight double ripstop mixed denier nylon with 1200mm waterproof polyurethane coating
Tent body is proprietary ultralight double ripstop mixed denier nylon breathable and polyester mesh
NEW proprietary tent corner construction with unique TipLok Tent Buckle™ to streamline tent set-up by combining three functions: secure pole-tip capture, rainfly attachment and tensioner, and stake-out loop. Keyed hole buckle locks pole tip securely during setup, hinged design stabilizes structure by equalizing force between tent body, rainfly, and ground stake.
NEW proprietary ultralight nylon double ripstop, mixed denier fabric offers extra tear strength and puncture resistance without adding weight.
NEW pre-bent span pole with 4-way high-volume hub design increases strength, stability, and shedding.
All seams taped with waterproof, solvent-free polyurethane tape (No PVC or VOC's)
DAC Featherlite NFL and NSL pole system
Ultralight plastic clips attach tent body to pole frame
2 interior mesh pockets, 1 3-D bin pocket, 1 oversized mesh pocket with two cord-routing portals, 8 DAC superlight aluminum J stakes & 4 awning guylines
Gear loft loops included
UL2 compatible with all Big Agnes gear lofts - sold separately
Imported
CARE
Storage: Always make sure your tent is dry and free of debris before storing. Fold and roll your tent a different way each time to avoid permanent creases. Store in a cool, dry place. Never leave your tent in hot temperatures (such as a car trunk or attic space) for long periods of time, as it will damage the material coatings. Storing your tent damp can result in mildew growth, which may cause your tent to smell, leak, or delaminate. Mildew damage is not covered under warranty.
Cleaning:
For light cleaning, sponge the product with warm water (not hot).
For more thorough cleaning you will need:
-Wash basin (or bath tub)-Warm water (not hot)
-Waterproof Gear Cleaner (we recommend products like Nikwax Tech Wash)
-Sponge
1. Submerge your gear in warm, clean water. Gently agitate with hands. Empty dirty water. Repeat until most of the excess dirt/grime is removed and water is mostly clear.
2. Apply waterproof gear specific wash and gently work into fabric with sponge.
3. Rinse gear thoroughly.
4. Hang it up to dry.
5. Triple check that your gear is completely dry before storage or use.
*Do not dry clean or machine-wash. Detergents and dry cleaning solvents will damage the fabric and ruin waterproofing.
*Never use hot water, bleach, liquid detergents, or dishwashing liquids.
*Allow to dry COMPLETELY before storage or use.
*Avoid prolonged direct sunlight as UV exposure can compromise waterproofing.
Seam Sealing: Big Agnes tents are seam sealed as part of our manufacturing process! This seam tape alone is durable enough to prevent water leakage. Any seams that have been taped do not need to be seam sealed with a liquid sealer unless you want extra protection. Make sure the seam-sealer is completely dry before re-packing your tent. Damage caused by misapplication may void warranty.
Zippers: Keeping your zippers clean will help keep the coils and sliders from wearing out. If filled with dirt, vacuum or brush zippers before storing tent. We recommend Gear Aid Zipper Cleaner and Lubricant.
Repairs and Warranty: All Big Agnes tents are guaranteed against manufacturing or material defect. We do not warranty products damaged from normal wear and tear, alteration made by owner, misuse, accidents or damages caused by uses other than intended. Damage due to misuse, normal wear and tear, or improper care may be repaired, at the discretion of Big Agnes, at a reasonable charge. Tents returned for repair must be clean and free of debris.
Sign up to Our Newsletter