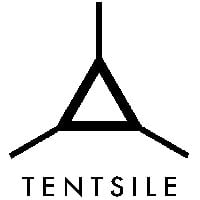 tentsile
Tentsile Trilllium 3P Hammock
Item# TENTSILE-TH
$250.00 $225.00 10% OFF
Availability : In-Stock
Our classic Trillium Hammock uses the innovative three-point anchor system and durable webbing of our Tree Tents to create a stable, versatile, 3 person hammock that allows you and your friends to hang out in complete comfort.
Available in durable, quick-drying mesh or tough, rip-stop nylon, this camping hammock can be set up underneath any Tree Tent to create the one-of-a-kind, multi-story hammock tent 'Stack,' or fitted with a Vista roof kit and bug mesh for a quick, versatile shelter.
Everything packs neatly into stylish, compact stuff sacks including: the hammock, three ratchets, and three 19? lines of flat webbing.
Tentsile Trillium 3P Hammock Specifications:
Set up time: 8 minutes
Size: 13.5 x 13.5 x 13.5ft
Floor area: 54sqf
Bag size: 16.5 x 8.5 x 8.5inches
Weight: 14.3lbs (once experienced, you can save up to 2lbs by replacing a ratchet with WebLocks)
Floor fabric: 240D inclined joint nylon-polyester composite reinforced with 65 feet of seatbelt
Options:1- Fabric ? Inclined Joint Nylon-PE composite weave - 70D; coating PU; colour green 2- Mesh - Heavy Duty PE mesh; colour - Black
Ratchets and straps: Industry plated steel, 25kN Minimum Breaking Strength, 1.5" polyester webbing
Load Support: 65 feet of automobile seatbelt
Maximum Capacity: Three adults and gear OR two adults and two children
Maximum Load: 880lbs
Fire Rating: Fire resistance meets USA CPAI-84 and Canadian FR16
Seasons: 1
Tentsile Trillium 3P Hammock Setup
Tentsile Balancing Guide
br
Tentsile Stack Guide
No reviews have been written for this product.
Be the first one! – Write a Review