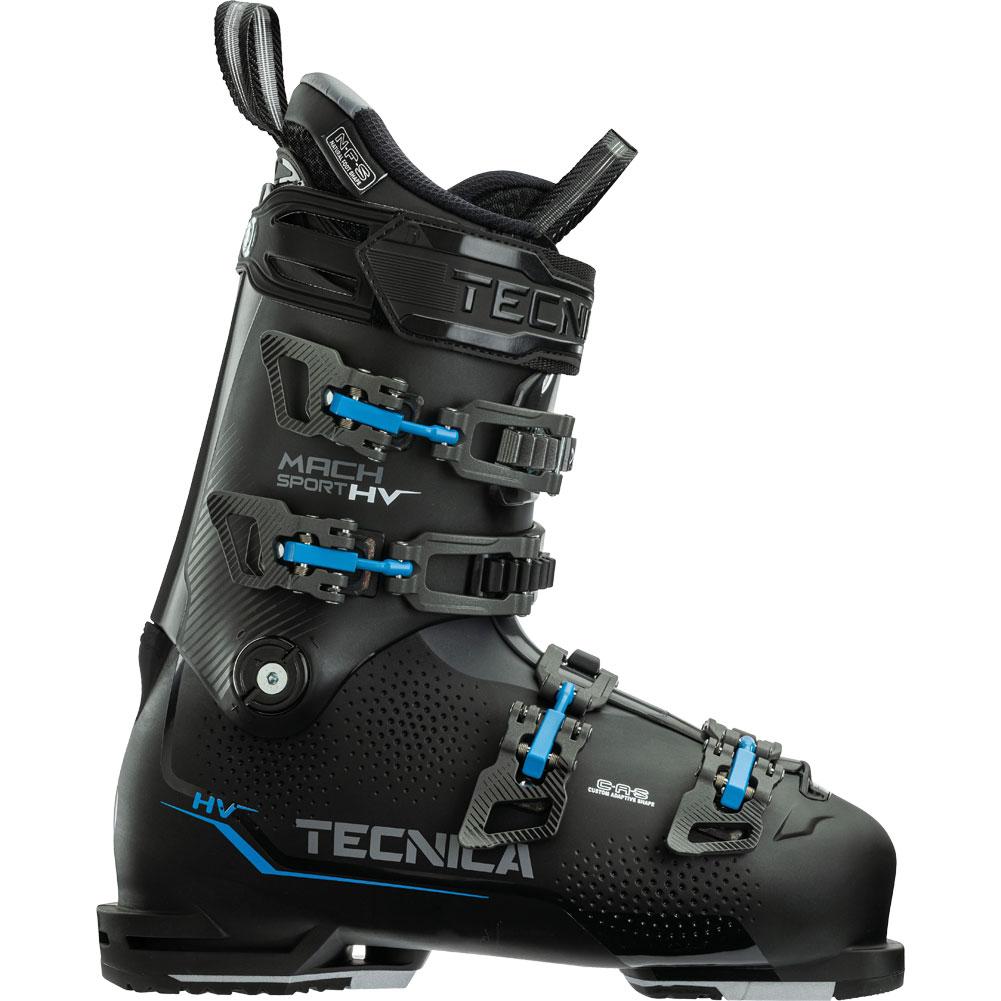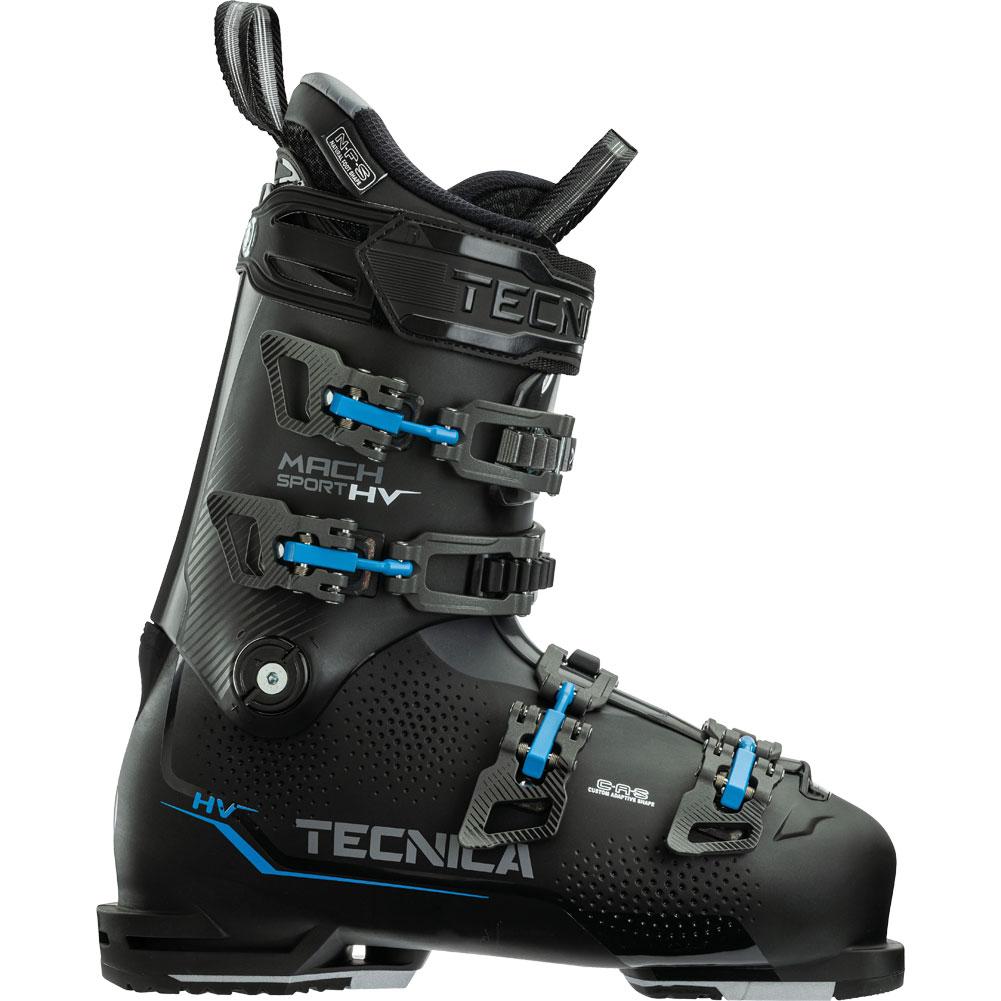 TECNICA USA
Tecnica Mach Sport EHV 120 Ski Boots Men's 2021
Item#: 10196510100
Availability : In-Stock
Skiers with extra wide, high-volume, hard-to-fit feet—we see you and we designed a ski boot so you can enjoy a comfortable skiing experience with your family and friends. The Mach Sport EHV 120 (Extra High Volume) features a 106mm lasted liner, and is designed for advanced skiers that have extra wide, high volume, E-EEE width feet. A solid 120 flex won't buckle under the pressure of a strong skier. Features double Quick- Instep and Lift-Lock buckles for easy entry and exit and the NFS liner with celliant offers a great anatomical fit for support, comfort and warmth so you can enjoy a full day out on the mountain.
TECHNICAL SPECS
LAST: 103
FLEX INDEX: 120
VOLUME: Extra High Volume
LEVEL (BEGINNER-EXPERT): 3/5
FLEX (SOFT-STIFF): 4/5
LAST (WIDE-NARROW): 1/5
Tecnica Mach Sport EHV 120 Ski Boots Men's 2021 Features:
C.A.S. Shell
The C.A.S. Shell has an anatomical shape that matches the shape of the foot. This allows for a better out-of-the box initial fit. The dimples on the shell offer less surface tension and facilitate heating, making customizing the shell easier. The shell retains the new shape better and longer.
SHELL FEATURES
Anatomic and precise shape
Easier and faster thermo-forming
Easy customization
SHELL CUSTOMIZATION
PUNCHING (INCREASE VOLUME)
Polyether material can be heated and punched in problem fit areas.
GRINDING (INCREASE VOLUME)
The shell can be ground in problem fit areas.
Quick Instep
Utilizes softer plastic over the instep area that allows the shell to open easier as you are entering or exiting the boot.
N.F.S. Liner
COMFORT FIT
Anatomically pre-shaped internal padding
Custom thermoformable with hot air
Extra thick soft padding offers comfort and warmth
Celliant
Celliant liner is powered by 13 thermoreactive minerals that convert body heat into infrared energy. Infrared penetrates deep into the tissue to increase circulation, oxygen and blood flow. This results in improved warmth, performance, thermal regulation and faster recovery. Lambswool offers additional insulation.
Lift Lock Buckles
Innovative Lift Lock system holds the buckles up and out of the way so they don't catch while getting in or out of your boots.
Tecnica Mach Sport EHV 120 Ski Boots Men's 2021 Specifications:
Customizaion Liner: N.F.S.
Customization Shell: C.A.S.
Soles: ISO 5355 Bi-Material
Shell: PU- double Quick Instep
Cuff: Polyolefine
Liner: SPORT- N.F.S.- Celliant®
Buckles: Mach Sport buckles, Lift Lock, adj. Top ratched
Spoiler:
Powerstrap: 45mm strap
Canting: Double canting screwed
Gripwalk: Compatible
Sign up to Our Newsletter