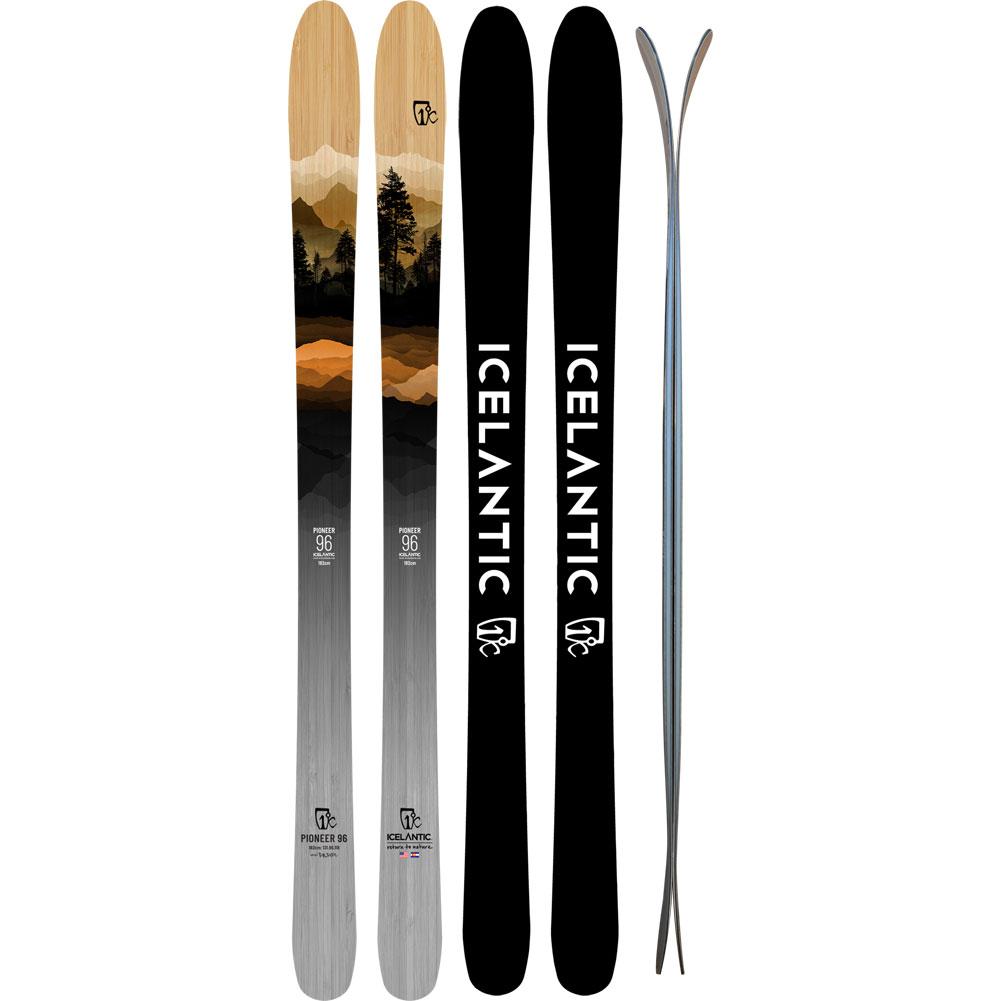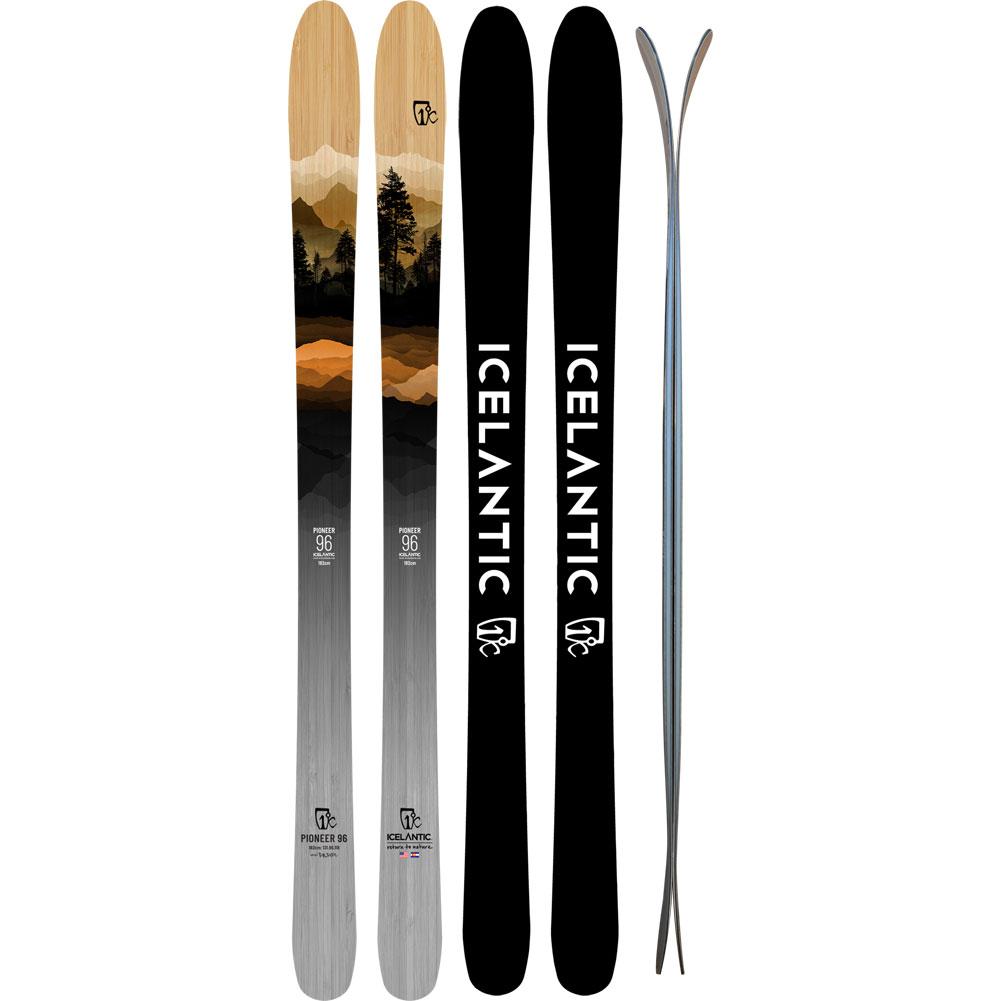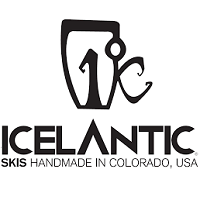 ICELANTIC
Icelantic Pioneer 96 Skis Men's 2022
Item#: HGSKI21-PIONEER96
Availability : In-Stock
NEW for the 21/22 season Icelantic has modified the shape of the Pioneer 96, reducing the rocker in the tail to give the Pioneer more directional aesthetic and better all-mountain performance. Icelantic has also added a NEW 188cm length in the award-winning Pioneer 96—Icelantic's true one-ski-quiver, with the versatility needed to excel in any condition the mountain has to offer. Its tapered shape combined with 5mm of camber underfoot and Icelantic's Poplar Power Core make this ski snappy, responsive, and stable at speed. It offers power, versatility, and responsiveness in a shape that excels all over the mountain. At a $679 price point, the Pioneer 96 gives you premium performance at a palpable price.
*Base colors may vary.
Icelantic Pioneer 96 Skis Men's 2022 Features & Specifications:
Profile + Camber: Rocker/Camber/Rocker
All Mountain: 3/3
Freeride: 3/3
Big Mountain: 2/3
Carve: 3/3
Powder: 2/3
Park: 2/3
Behind the Art: Icelantic's All-Mountain Collections are an evolving aesthetic of wood and mountain themes, while this year, adding stunning pops of bold color reminiscent of the Northern Lights and other natural phenomena.
Athlete Testimonial: "The Pioneer 96 is just plain FUN! It is narrow enough to ski bumps yet wide enough for crud and powder. This ski can handle absolutely anything the mountain throws at you. I skied it in the bumps and it is quick. I skied on groomers and left trenches. It is super stable at speed! When I skied the bowls it plowed through the crud. It has just the right footprint to truly be your ALL mountain ski." — Bruce Ruff, 11-Year Icelantic Athlete
Length
166cm
174cm
182cm
188cm
Width
96mm
Profile
131-96-118mm
Radius
15m
17m
19m
20m
Weight
3,382g
3,516g
3,680g
3,700g
Tip Rocker
31cm
Camber
5mm
Tail Rocker
21cm
Sign up to Our Newsletter