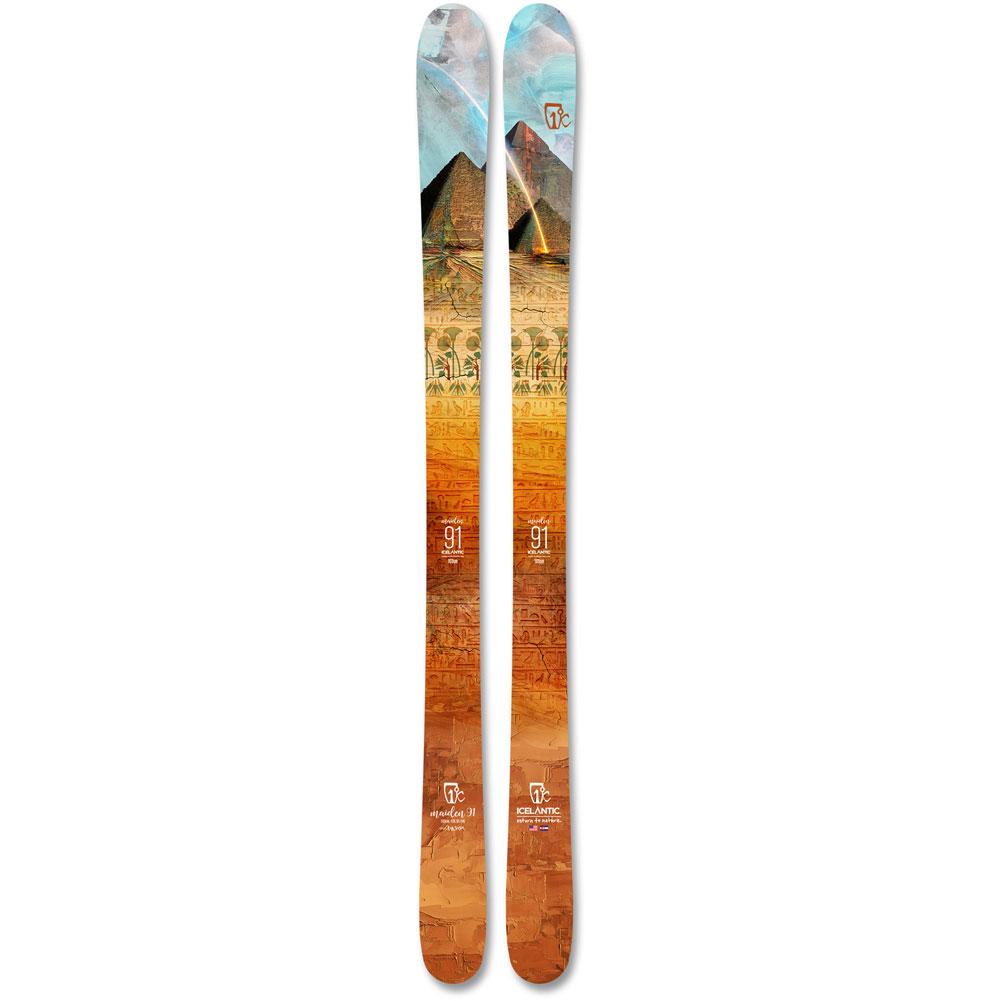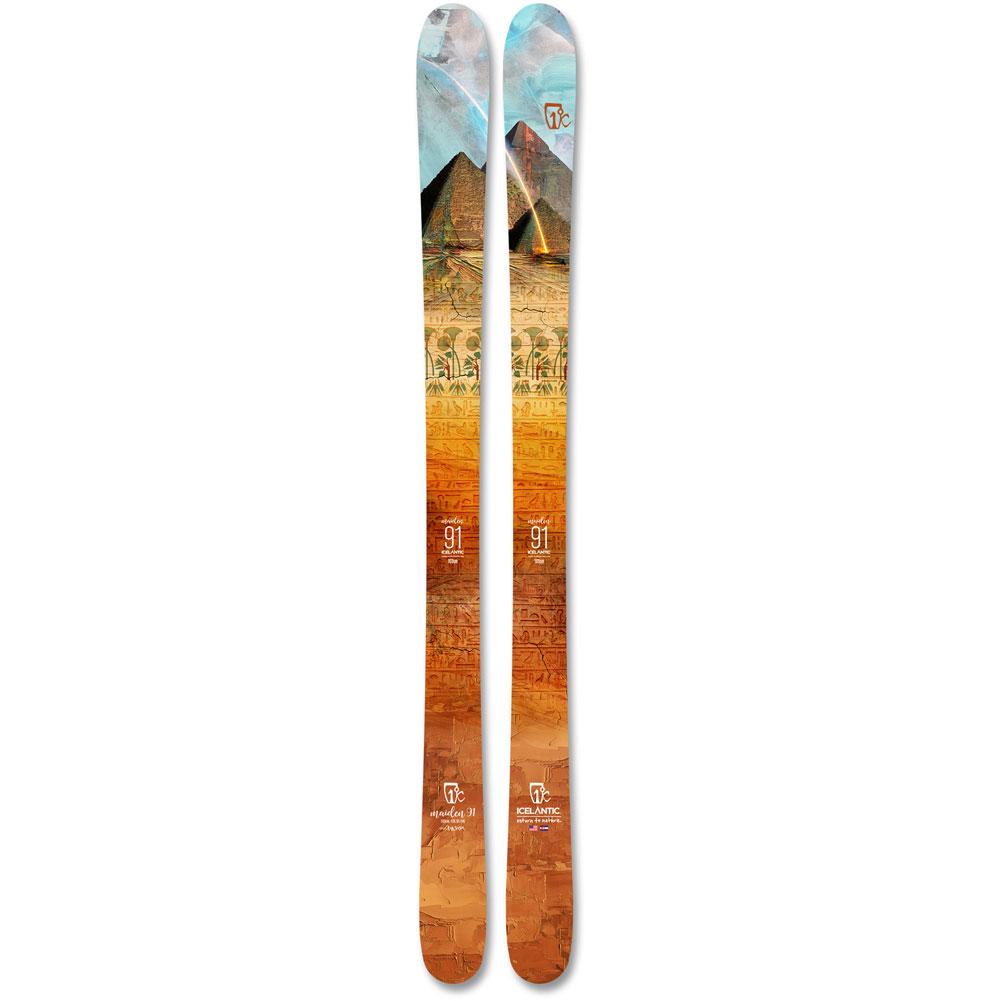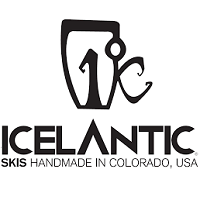 ICELANTIC
Icelantic Maiden 91 Skis Women's 2021
Item#: HGSKI20-MAIDEN91
$679.00

$577.15

Up to 15% OFF
Availability : In-Stock
The award-winning Maiden 91 is the most playful ski we make. By utilizing the shape and rocker profile of the top selling Maiden 101 and slimming it up a bit, the Maiden 91 is a nimble, quick and poppy freeride ski. The narrower waist makes the Maiden 91 a great park ski but still gives you the necessary performance to confidently ski in any condition the mountain provides. The Freeride series features our Hybrid Flight Core consisting of poplar and paulownia wood, making the collection lighter and more poppy—allowing you to effortlessly play all over the mountain. If you are looking for a lightweight ski that is easy to maneuver and allows you to play all over the mountain, the Maiden 91 is the ski for you.
Icelantic Maiden 91 Skis Women's 2021 Features & Specifications:
Profile + Camber: Rocker|Camber|Rocker
ALL MTN: 3/3
FREERIDE: 3/3
BIG MTN: 2/3
CARVE: 2/3
POWDER: 2/3
PARK: 3/3
| | | | |
| --- | --- | --- | --- |
| Length | 155cm | 162cm | 169cm |
| Width | 91mm | 91mm | 91mm |
| Profile | 126-91-116mm | 126-91-116mm | 126-91-116mm |
| Radius | 13mm | 14.5mm | 16mm |
| Weight | 2,722g | 2,812g | 2,903g |
| Tip Rocker | 36cm | 36cm | 36cm |
| Camber | 2mm | 2mm | 2mm |
| Tail Rocker | 31cm | 31cm | 31cm |
Behind the Art: MAIDEN 91: EGYPT The Maiden 91 illustrates the environment of the Ancient Egyptians. Geometry, irrigation, agriculture, and medicine are just a few of the contributions that came out of ancient Egypt. The iconic pyramids' smooth, angled sides symbolized the rays of the sun and were designed to help the king's soul ascend to heaven and join the gods, particularly the sun god, Ra. As sun worshipers, pyramids were also thought to be representative of the descending rays of the sun—connecting the earth, the sky, and everything in between. This year's Freeride Collection showcases ancient civilizations and the environments that forged them. To know and honor our past is to pave the way for progress and evolution, so as we honor what was, we beckon what will be. We are a global society now more than ever before, and recognizing that we all come from the same land—different as it may look—we all bring knowledge that is vital for human evolution. The Freeride Collection is our storytelling & theme-driven artwork from Travis Parr this season. Head HERE to read more about the stories behind the 20/21 artwork.
Athlete Testimonial: "I love the M
Sign up to Our Newsletter