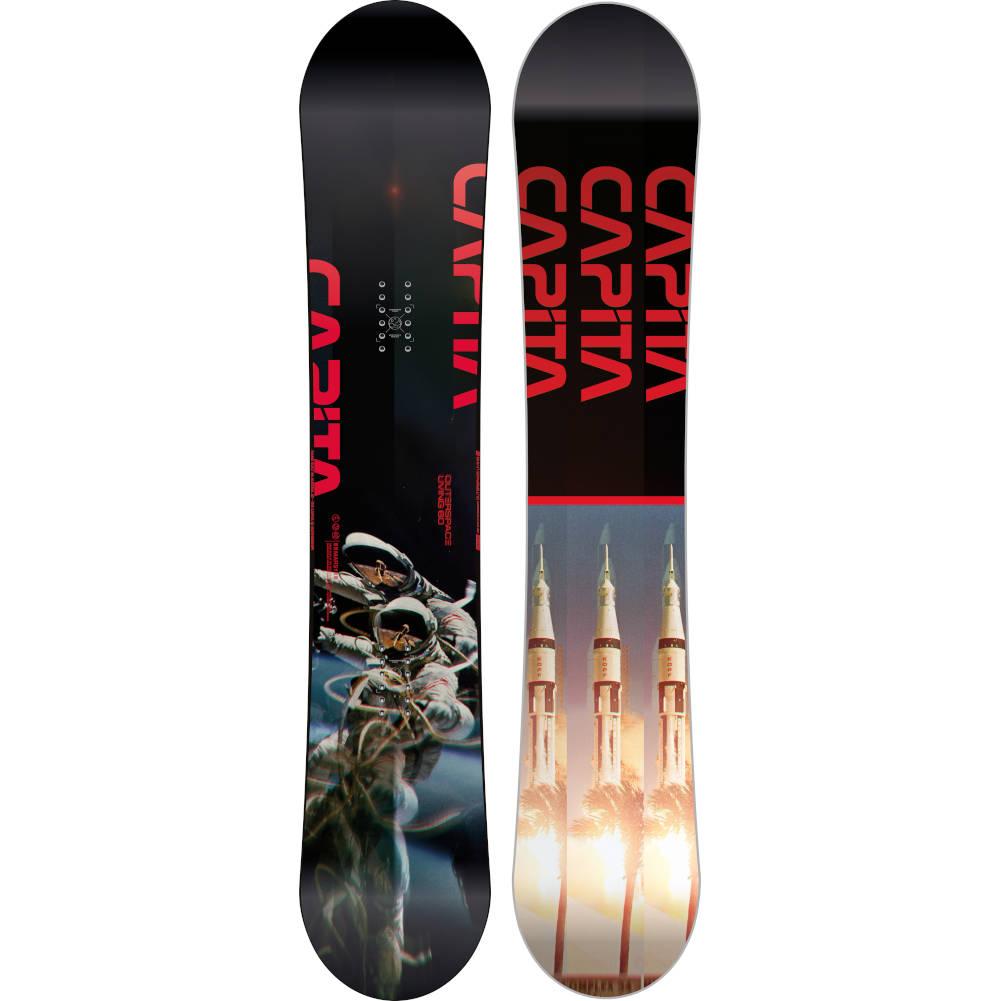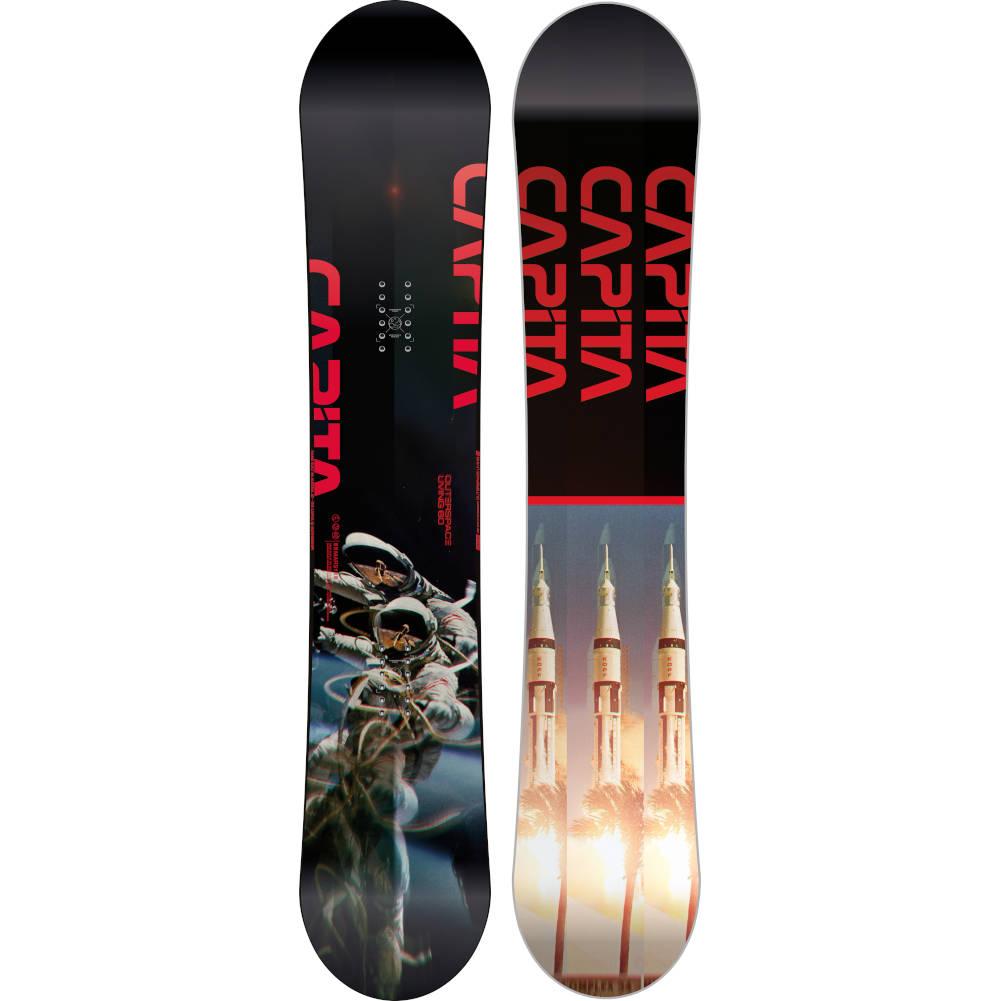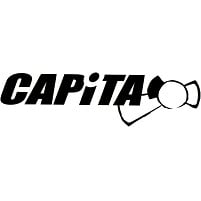 CAPITA
Capita Outerspace Living Snowboard Men's 2020
Item#: 191118
$399.95

$319.96

Up to 20% OFF
Availability : In-Stock
The temporal and sensory distortions can be severe even for experienced interdimensional travelers. Professionals, who have to make these trips weekly for work, try to minimize these effects since the suspension of reality can be seriously detrimental to personal safety. No one wants to be space-lagged when they're trying to put together the finishing touches on a Triple-pass Quantum Waygate—where one wrong move can leave your atoms scattered over eight planes of existence.
However, as the private sector engaged in a contemporary space race, lowering start-up costs—hobbyists began to reach for the stars. Recreational circles emerged embracing this state of reality dissolution, which they referred to as Purgatory Bliss or The Purg.
Though highly illegal, tourists tried to extend this period for as long as possible. The Purg is where hyper-neurogenesis occurs and one is transformed into pure light energy for a quarter of a nanosecond in real time. It is most often described as the feeling of freefall before the chute opens but experienced in 6 dimensions for what feels like an eternity. Simultaneously terrifying and liberating, this sensation is highly addictive and though cost prohibitive, many have devoted their entire lives to chasing The Purg—choosing to push the boundaries of biological reality instead of being defined by it.
The Outerspace Living features a true-twin freestyle shape blended with an all-terrain camber profile built for freeriding. Inspired by the award-winning Mercury series, positive camber lies underfoot for power retention while the nose and tail are elevated to help the board swim through powder and variable conditions. Forgiving when you want them to be, but strong enough to handle sticky situations, these decks have been upgraded for 2019 with more robust Inlaid HD Titanal Struts and a new SuperDrive™ EX base. The Outerspace Living excels at handling in-bound resort features as well as side-country conditions. Do you want to crush laps through the park after the powder is tracked out? If so, then this is the board for you.
Capita Outerspace Living Snowboard Men's 2020 Features:
Flex: 5
Camber Type: Resort V3 Profile - This revolutionary all-terrain shape provides the best of both worlds. It has a raised camber platform through the inserts to retain high-speed edge hold through variable terrain, elevated contact points to land and float in powder, and traditional tip and tail arcs for smoother transitions.
Multitech™ Level 5 DeepSpace™ Silkscreen + PAM16000™ Topsheet w/ Metallic Underlay
Multitech™ Sublimation + Die-cut Base
PLT Topsheet Technology™
360 Degree HRC48 Steel Edges
Full ABS1000 Sidewalls
Stainless Steel 4 x 2 Inserts
FSC® Certified Dual Core™: Poppy lightweight Poplar core combined with Beech for increased power and durability.
New! Inlaid HD Titanal Struts: HEAVY DUTY, extra thick, high strength hardened aluminum wrought alloy integrated into mllled channels in the core for structural reinforcement.
Special Blend Fiberglass + Magic Bean™ Resin: Custom weighted Biaxial top / Biaxial bottom = increased strength and durability. Impregnated with reformulated, high performance plant based MAGIC BEAN™ RESIN.
New! Superdrive™ EX Base: The new standard in sintruded base material, this versatile running base is precision forged for high abrasion resistance and a super smooth glide.
Sign up to Our Newsletter